Another captive elephant has collapsed and died while being forced to work for human amusement—and this one was just a teenager.
Reports from Sri Lanka say that Kanakota was forced to work long hours every day carrying a heavy seat on his back and hauling loads of tourists through congested streets in the sweltering heat. He was kept constantly shackled, and his mahout used a steel-tipped bullhook to make him follow commands.
Reportedly, the night before he died, Kanakota was made to work in an exhausting parade. The next day, while hauling his fourth load of tourists, he lay down—and never got back up.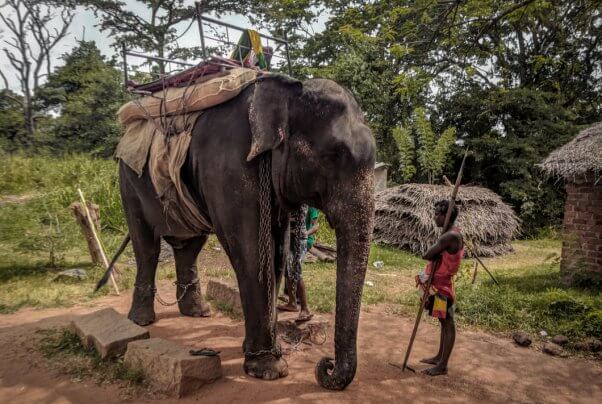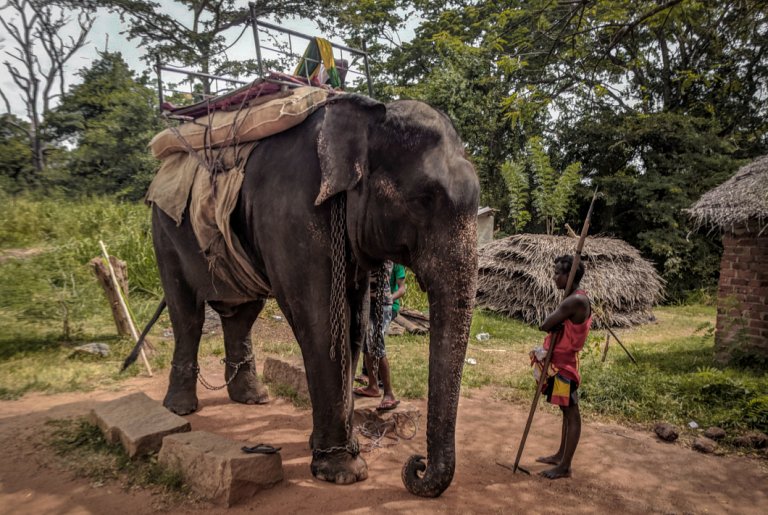 © Moving Animals
Last year, PETA's friends at Moving Animals investigated elephant "safaris" in Sri Lanka, filming at the exact location where Kanakota died. Their footage shows elephants chained so tightly that they can't even take full steps being forced to carry tourists on their backs in extreme heat. They often suffer from painful foot problems and permanent, agonizing spinal damage. The mahouts keep sharp bullhooks at the ready so that the elephants have a constant visual reminder of what will be done to them if they don't obey.
As animal advocates around the world work to expose abusive elephant camps, many of these facilities are adding words like "rescue," "orphanage," and "sanctuary" to their names—but don't be fooled. The name may be different, but the torment is the same.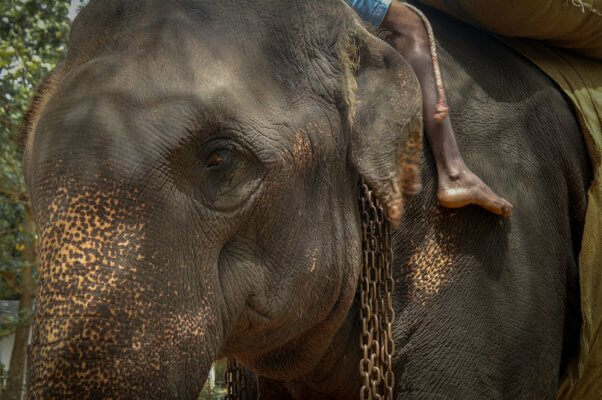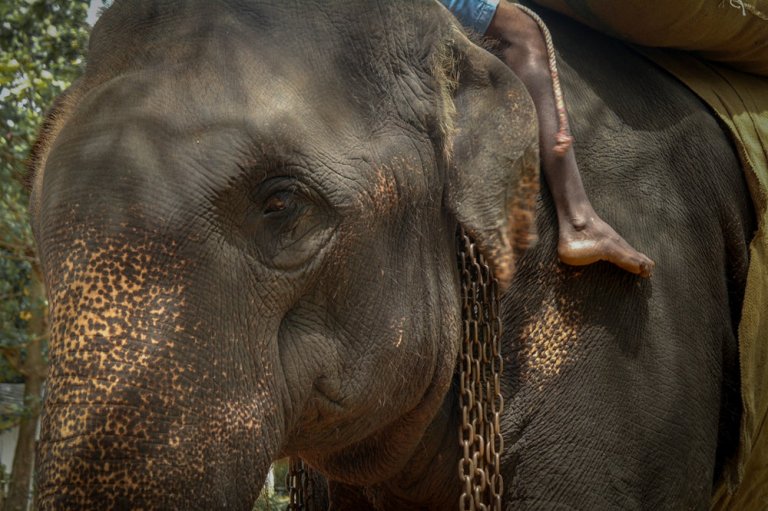 © Moving Animals
Don't let Kanakota's death be in vain. Share this information via social media to encourage everyone you know to say no to elephant rides and yes to a cruelty-free future for these animals.