Sometimes, when you're trying to show people the benefits of a vegan diet, you have to get a little cheeky.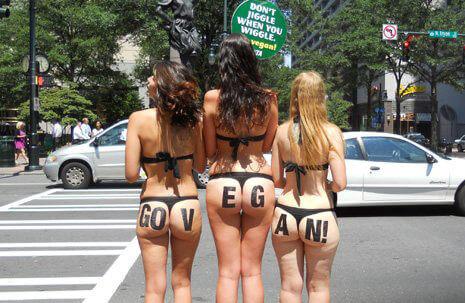 These PETA beauties' bottoms came out on top when Charlotte, North Carolina, residents came out in throngs to take pictures of their thongs. Their supply of hundreds of vegetarian/vegan starter kits was gone before the crowd was, and the ladies had to stay late to accommodate the long line of picture-seekers.
Tired of jiggling when you wiggle? Order a free vegetarian/vegan starter kit and get started trimming your own assets.
Written by Michelle Kretzer