PETA commits drive-by protests now?! There goes the neighborhood.
That's right—even social distancing couldn't keep the National Institutes of Health (NIH) insulated from PETA's determined advocacy for animals.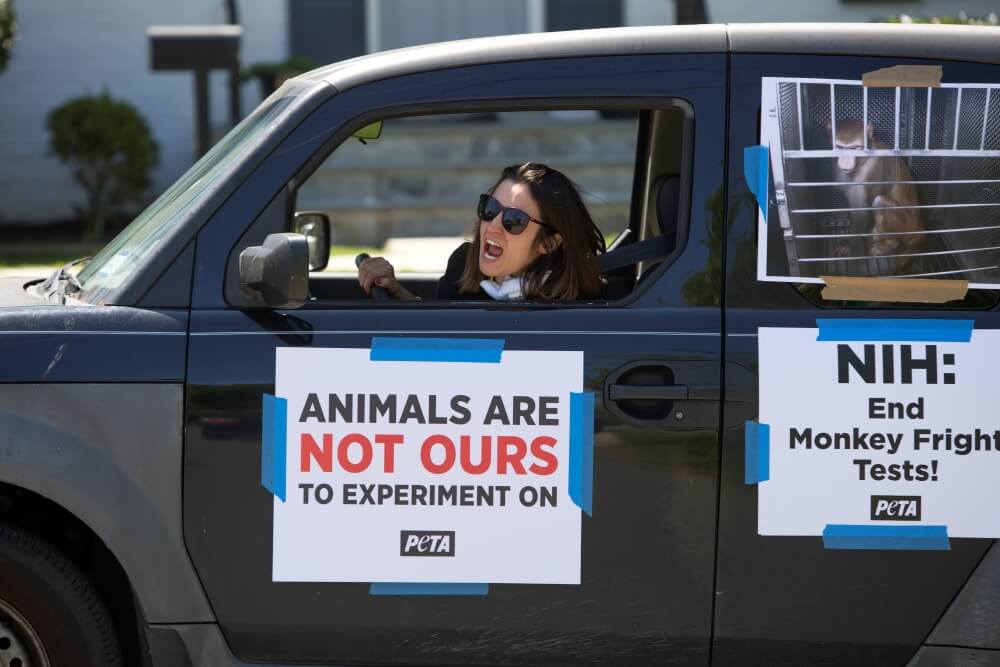 Driving cars emblazoned with the message "End Monkey Fright Tests!" PETA President Ingrid Newkirk and PETA Vice President of Laboratory Investigations Dr. Alka Chandna led a caravan of protesters on Wednesday, April 22, honking their horns outside NIH headquarters, the home of NIH Director Francis Collins, and the home of government monkey experimenter Elisabeth Murray.
https://www.facebook.com/official.peta/videos/867433317053674/
Activists stirred up a ruckus as neighbors and bystanders came out to observe the colorful entourage.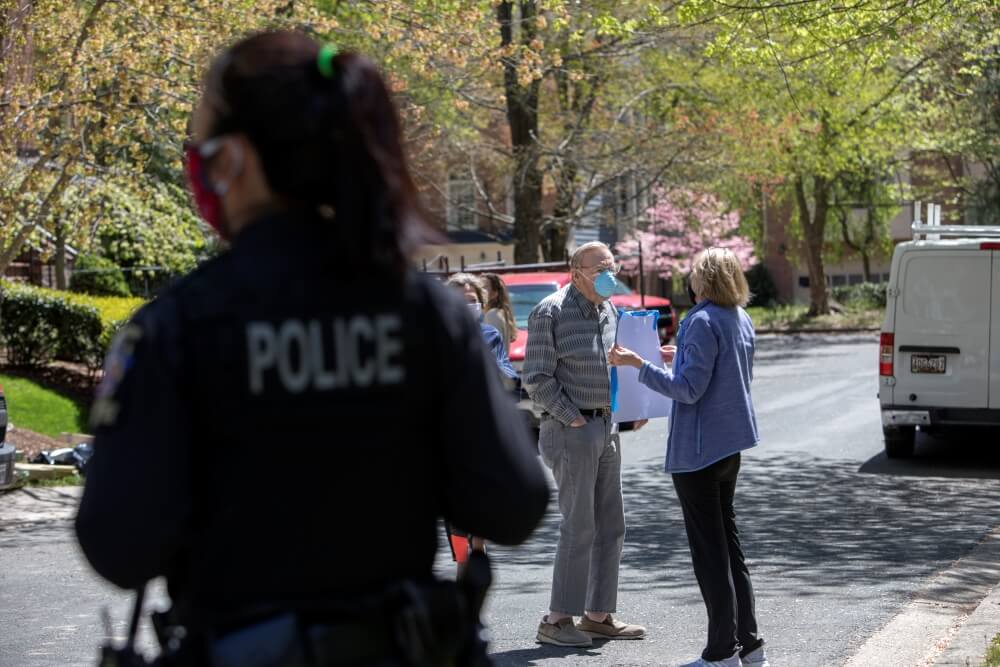 If you think all the honking and general hullabaloo sounded crazy, wait until you hear what NIH does to monkeys.
In Murray's senseless, taxpayer-funded experiments, she cuts into monkeys' heads, saws off a portion of their skulls to expose the brain, and then injects toxins into it to inflict permanent and traumatic brain damage. Afterward, the monkeys are deliberately terrified with realistic-looking snakes and spiders.
Murray has wasted over $36 million in taxpayer dollars to mutilate monkeys' brains and frighten them with fake spiders and snakes. These cruel experiments have done nothing to help humans suffering from mental health disorders.
Rhesus macaques in laboratories would rather starve themselves than subject their friends to painful electric shocks. In nature, some monkeys lay sticks on the ground indicating to others which trail to follow. They value their own lives and the lives of others, and we should value their lives, too. These sensitive, intelligent animals need our help now!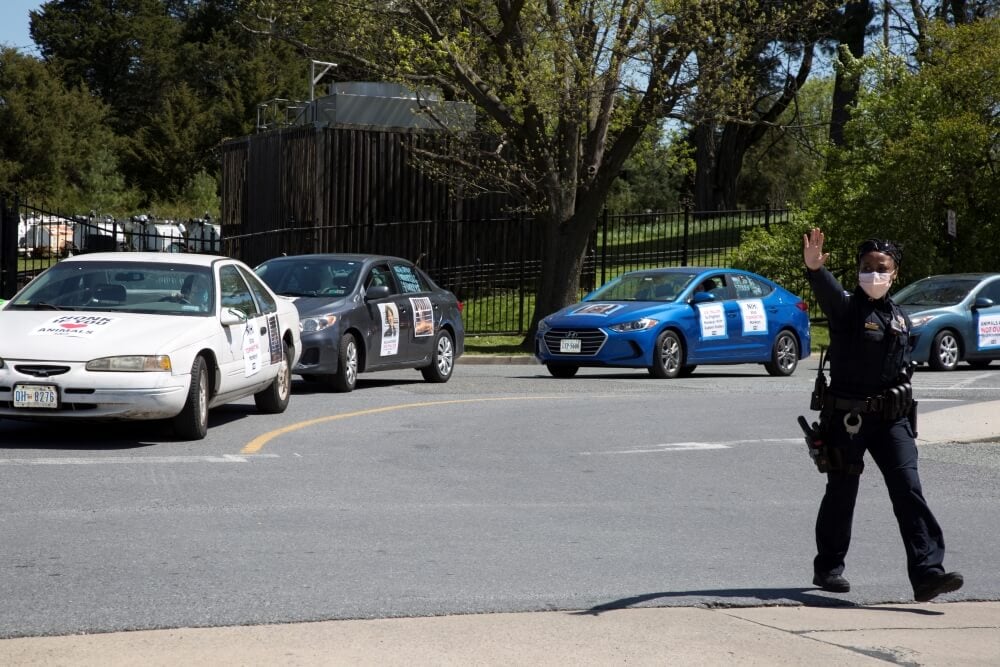 Please use the form below to demand that NIH stop these experiments and immediately shut down this lab.
Murray's "research" has amounted to 30 years of monkey torture. This is not who we want to be as a species. This is not how we succeed.
PETA is demanding that NIH close this laboratory, end these tests, and redirect funds to superior, non-animal research methods that benefit humans. We also want the surviving monkeys surrendered to sanctuaries. You can join our campaign by clicking on the button below and telling NIH to end these experiments.