The new Peter Rabbit movie is out in theaters today, so the country is likely to go hopping mad for bunnies. However, it's important to remember that caring for a rabbit is no less a commitment than caring for a dog or cat, and buying one to appease that bunny fever could spell heartbreak and disaster.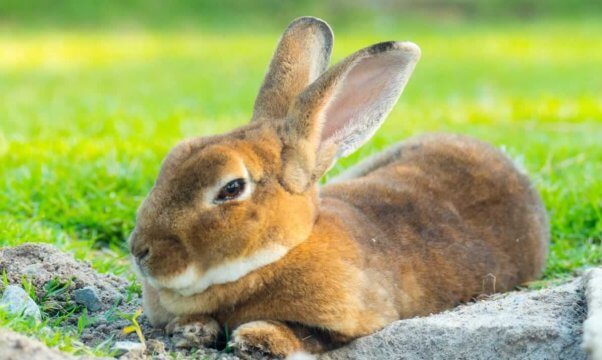 © iStock.com/preuk13
Peter and his friends are undeniably darling, but that doesn't mean that you should rush out and get a rabbit. Living with this species is a huge responsibility and requires enormous dedication. Rabbits are social creatures who need plenty of love, companionship, and enrichment—including a large bunny-proofed space in which to run, jump, explore, and play as well as toys and other items, such as tunnels and forts—or they can become withdrawn and depressed.
They can live 10 years or more, and they require weekly brushing and frequent nail trims as well as annual exams by a veterinarian experienced with their species. Their teeth need to be monitored by a rabbit-savvy vet, and when trimming is needed, it must be done by the vet under anesthesia. These natural vegetarians eat mostly Timothy hay and fresh vegetables. They're also natural chewers who love to play with appropriate toys and prefer to live indoors since they can't tolerate extreme heat or cold They must never be kept outdoors in hutches or even be caged indoors all the time.
Rabbits aren't novelties or trends. They're complex animals, and buying them on a whim without understanding what it takes to care for them often leads to disastrous results. Many wind up being neglected, relegated to outdoor hutches, taken to animal shelters, or simply turned loose in the wild, where they have virtually no chance of surviving, as domestic rabbits lack the survival skills of their wild counterparts.
We're grateful that the "Peter Rabbit Movie supports responsible pet adoption and rescue" and that Sony Pictures made the humane decision to use computer-generated imagery, which produced stunning visual effects, including fur flapping in the wind and animals' breath at night. After all, how could filmmakers justify harming rabbits when the moral of the story is that animals were here first and humans must learn to respect and live in harmony with them? But audiences must not adopt a rabbit in a frenzy after seeing the flick.
---
Learn more about animals used in film and television on The PETA Podcast:
Listen to more episodes on iTunes and Spotify! Subscribe for new episodes.
---
However, if—after careful consideration—you have decided that you have the time, energy, and resources to welcome a rabbit into your home, please adopt one from an animal shelter or your local House Rabbit Society chapter. February is "Adopt a Rabbit" Month, after all, and buying a rabbit from a breeder or store not only perpetuates a vicious cycle of abuse but also steals potential homes from those who already desperately need them. So if you're ready for the commitment and responsibility of caring for a rabbit, don't let Peter down. Hop to adopt!