The recent "polar vortex" has sent people scurrying indoors to huddle by their heaters. But what about the dogs and cats who are left outside exposed to the elements, often with nothing more than an overturned barrel or a card table for shelter—if they have any protection at all?
Some of them haven't survived, including a pit bull who was chained up outside in Texas, a feral cat who fell into a pond in North Dakota, and a stray cat in New York who appeared to have frozen to death midstride.
PETA has been working to help animals battle Old Man Winter as we do every year by sending out news releases nationwide with information on how to protect animals, alerting authorities to animals in distress, delivering free doghouses to dogs in need, and giving away straw bedding to all comers in the parking lot of the Sam Simon Center, our Norfolk, Virginia, headquarters, all winter long.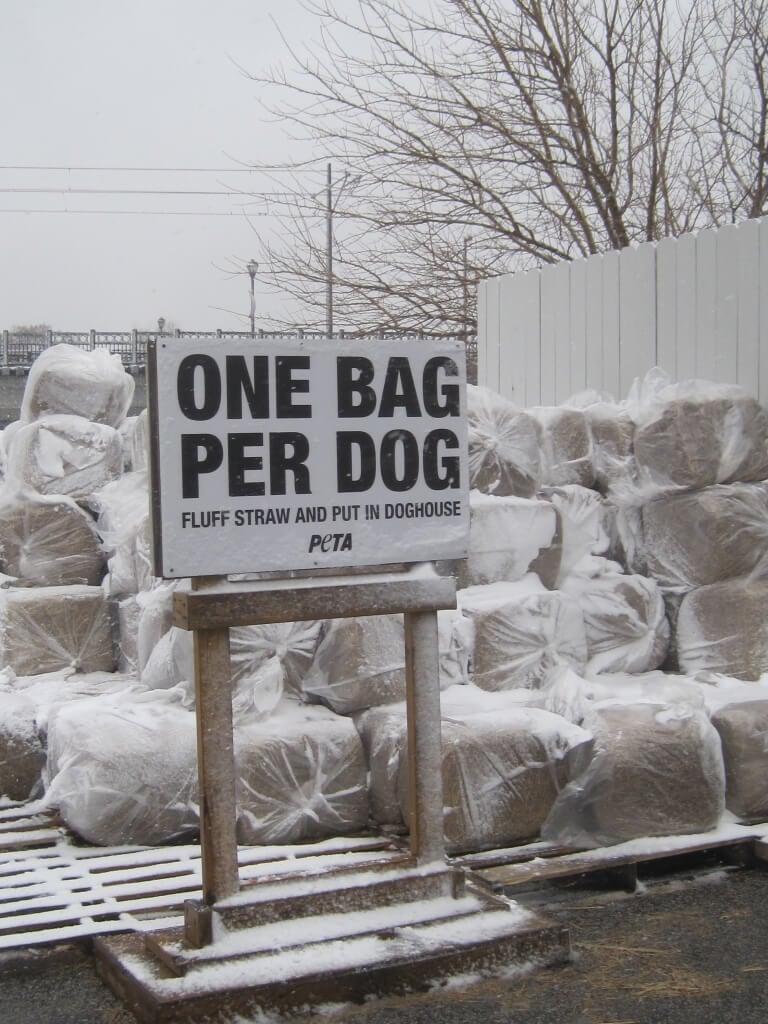 Here are just a few of the animals we've helped during the past few weeks: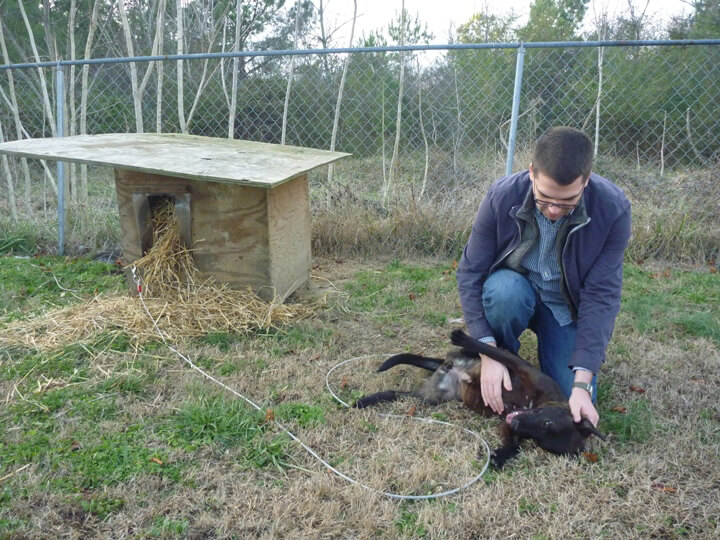 PETA Foundation staffer Gabe Walters got a thank-you kiss from Peppa after providing her with some fresh straw bedding.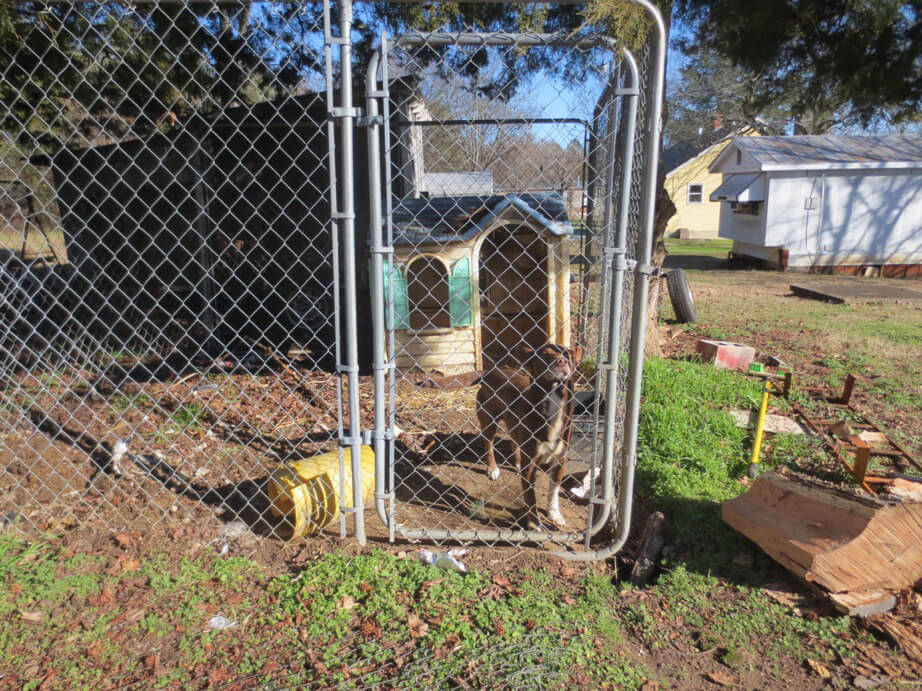 Before PETA's intervention, Champ's only shelter from the wind, sleet, snow, and rain was an abandoned plastic playhouse that was far too large (and full of huge window and door openings) to allow his body heat to warm it.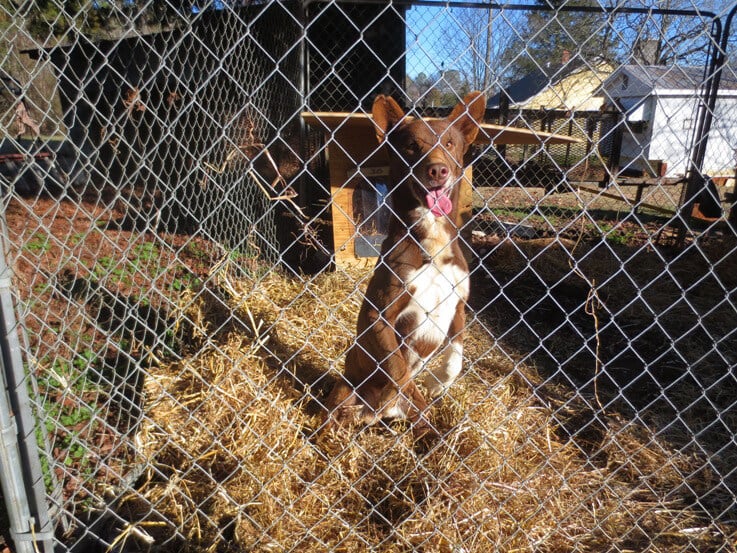 Now Champ has plenty of fluffy straw bedding and a cozy PETA doghouse custom-built just for him.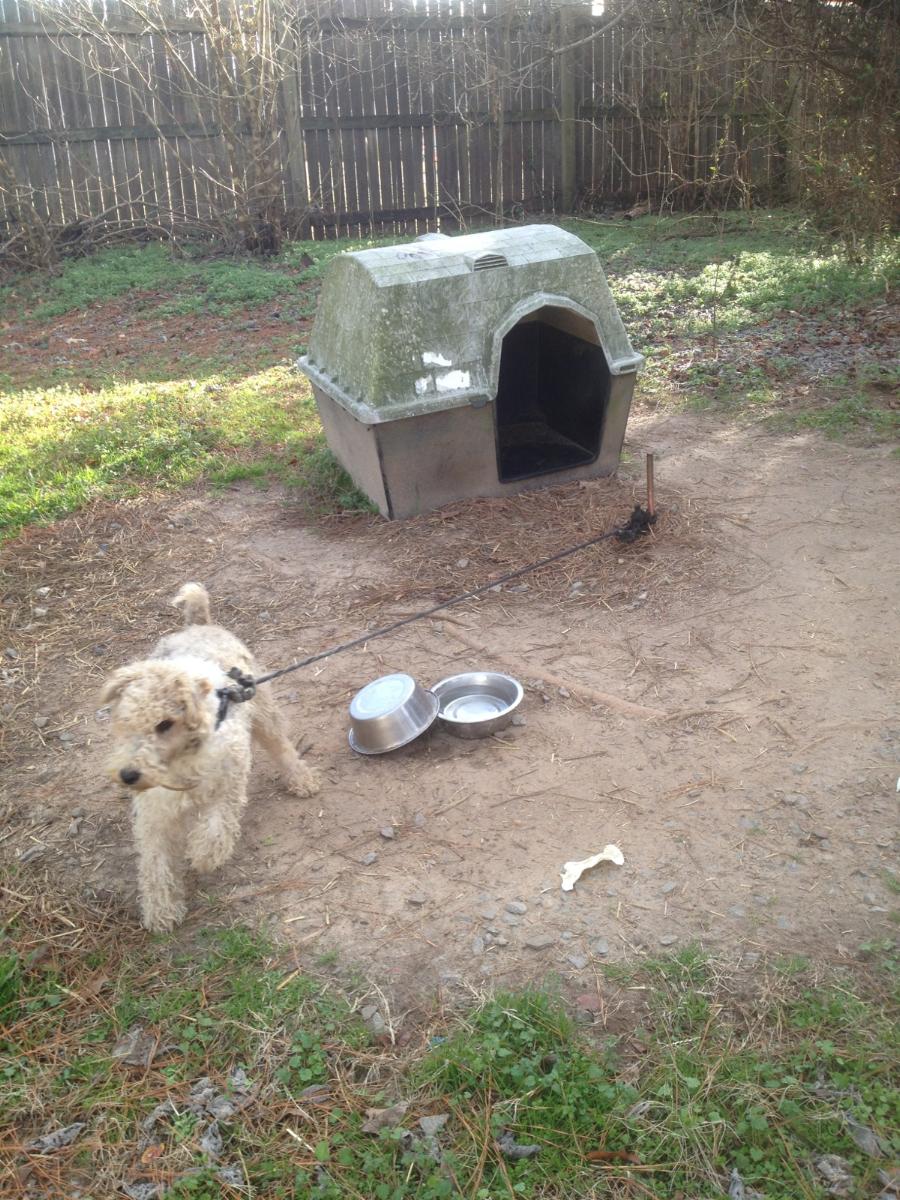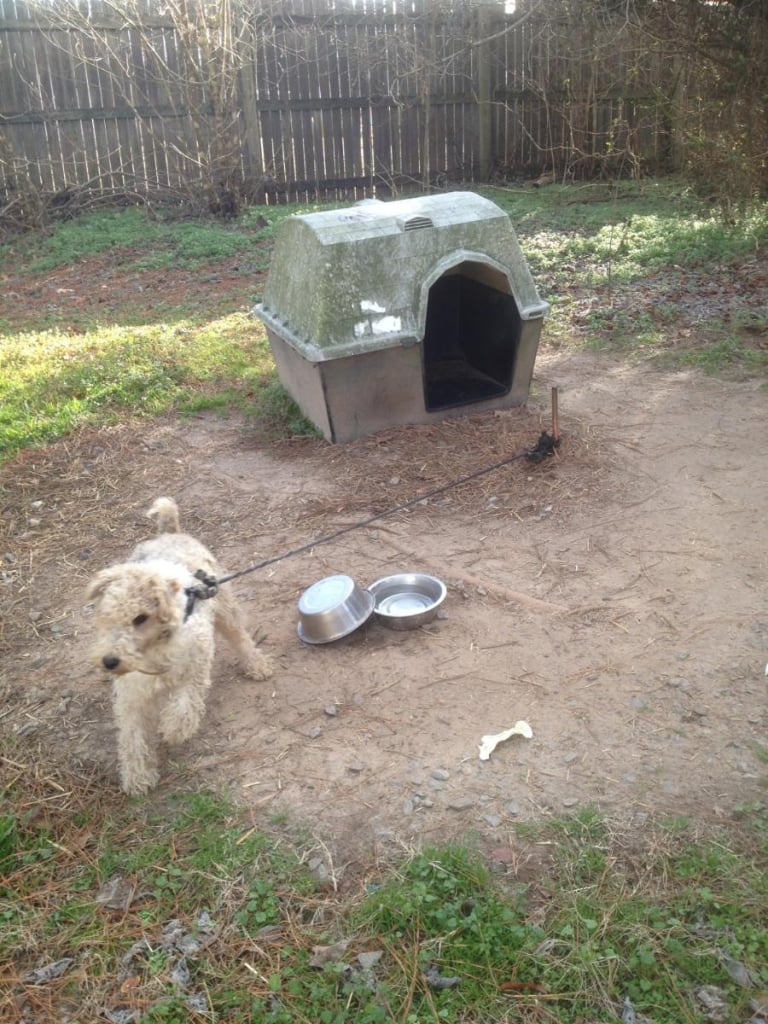 Georgie, a wirehaired fox terrier, was tied up 24 hours a day with a rope not even as long as the average leash. If you could get a good look at her adorable face, you'd understand why she was almost immediately adopted after PETA got custody of her. She's now living in a warm house with a new family who treasures her.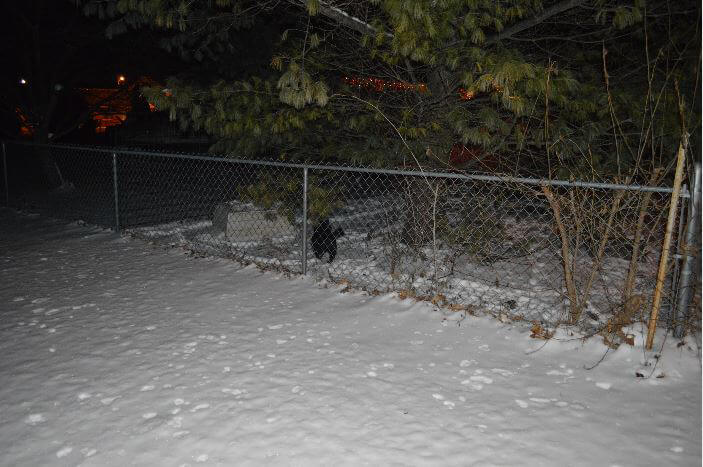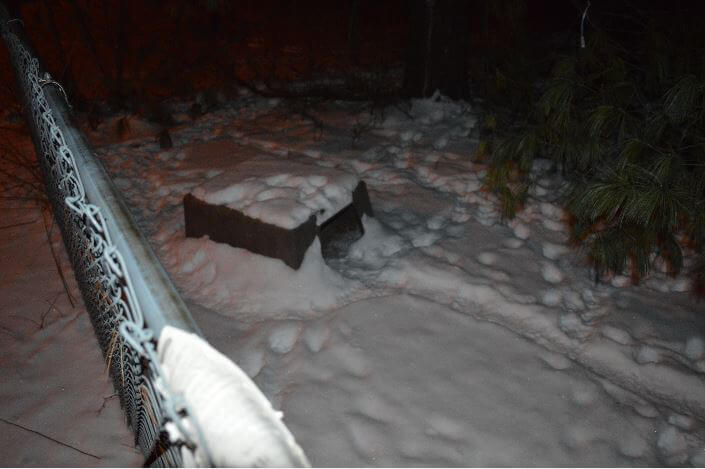 PETA contacted law enforcement after a concerned citizen called us about two Scottish terriers in Indiana who had been left outside with just a single plastic doghouse—inaccessible because it was submerged in the snow—for "protection." A compassionate police marshal immediately intervened, and within 24 hours, the dogs were safely in custody and cruelty charges had been filed against their owner.
What You Can Do
Do everything that you can to get stray and feral animals safe indoors (shelters will often loan out humane box traps). If you see any animals left outside in frigid temperatures, alert the authorities immediately. If you meet with resistance, call PETA.