You know how maddening the burning, itching sensation of just one or two mosquito bites can be. Now imagine what it would be like if your entire body were constantly covered with them, all day and all night. That's what life was like for Chip, a small terrier mix rescued recently by PETA fieldworkers.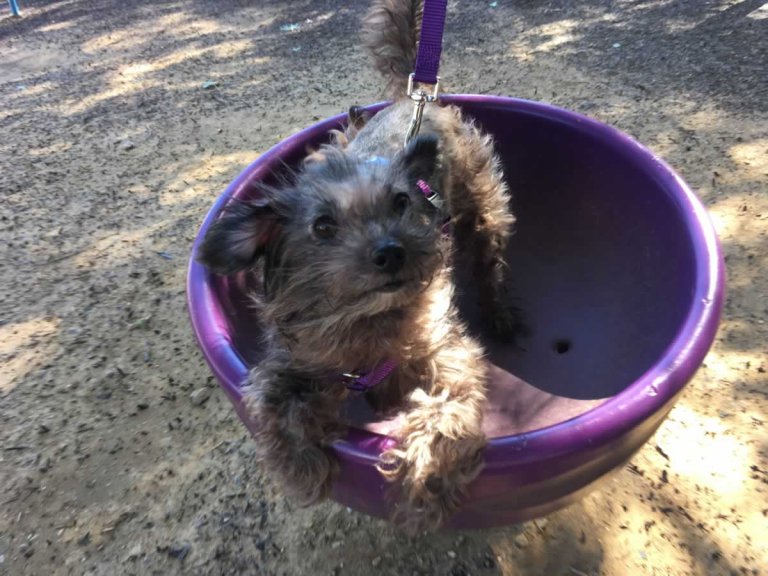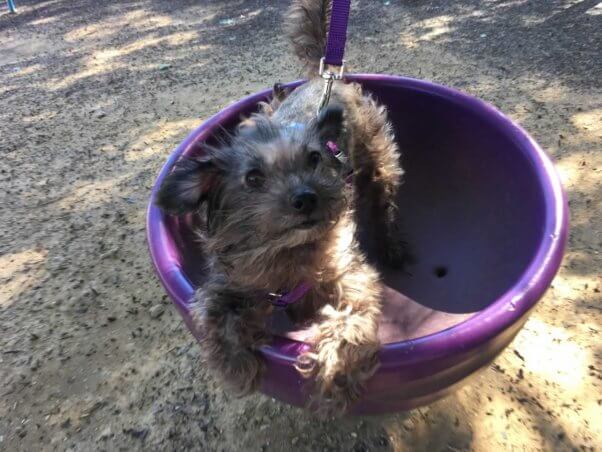 Chip belonged to an elderly blind woman who kept him mostly confined to a cramped, filthy bathroom. Because of her disability, she may not have realized how bad his flea infestation was—but her adult grandchildren knew, and they knew that their ailing grandmother was no longer able to care for him properly, so they called PETA for help.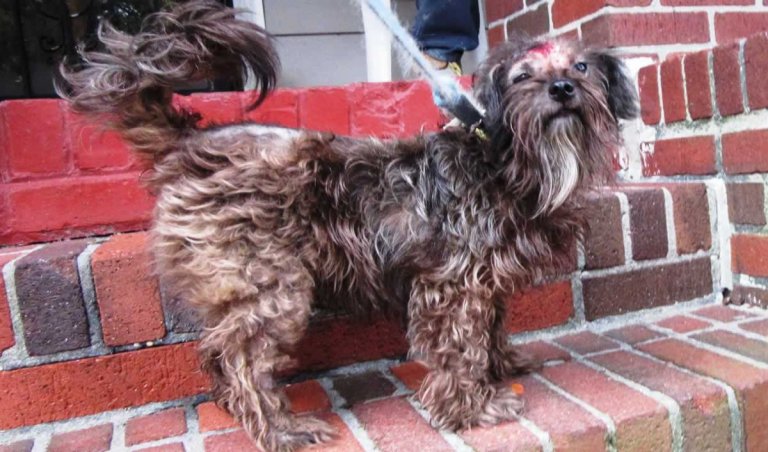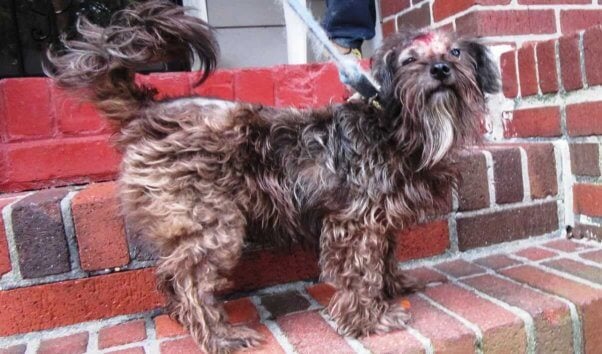 Chip's flea infestation was so severe that he had scratched himself bloody, leaving his body covered with oozing sores. His hair had fallen out in huge clumps, including a bald spot on top of his head that made him look like a middle-aged man.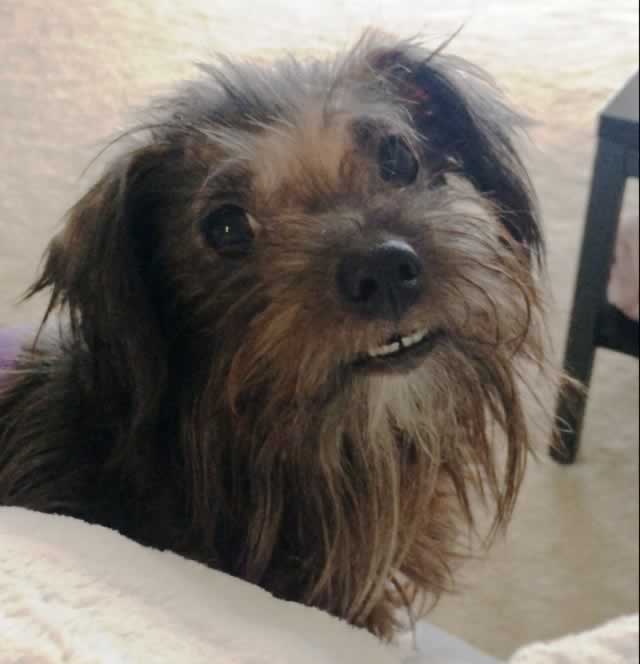 We immediately treated his fleas and gave him a medicated bath to ease the burning of his inflamed skin.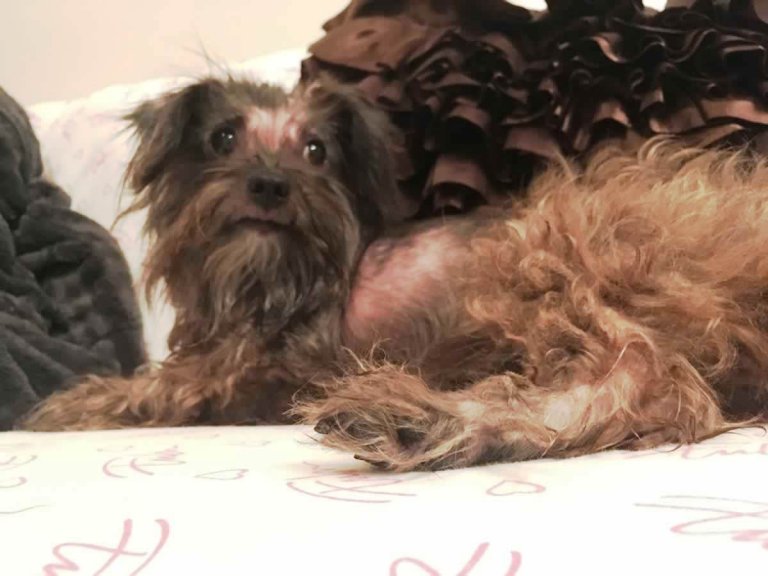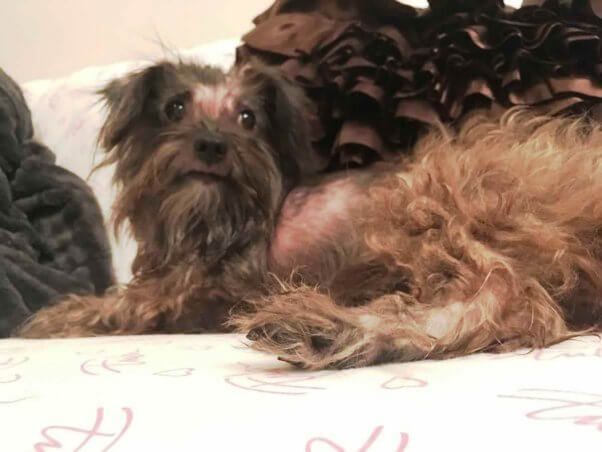 He was placed in foster care with a PETA staffer, where both his physical and emotional wounds are now healing. We believe that at his former home, he rarely, if ever, went outside, so he's getting a crash course in everything from housetraining to meeting other dogs and new people.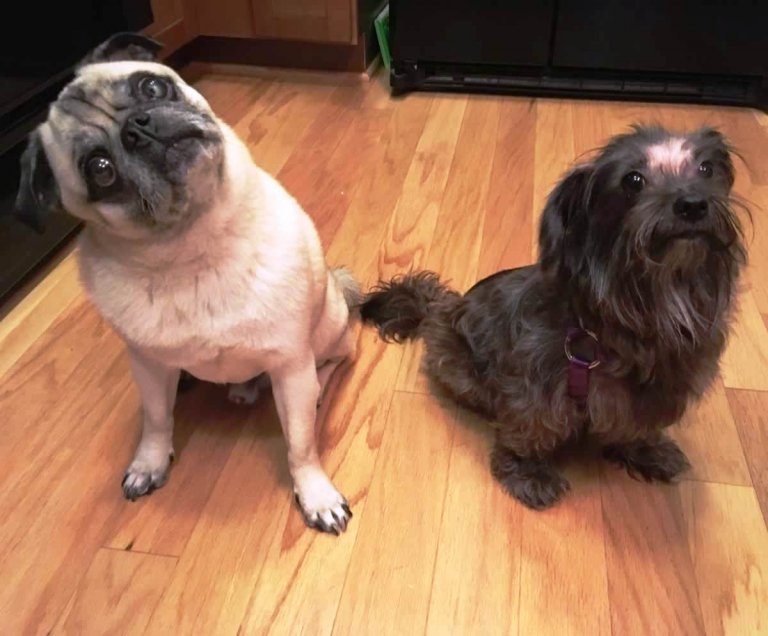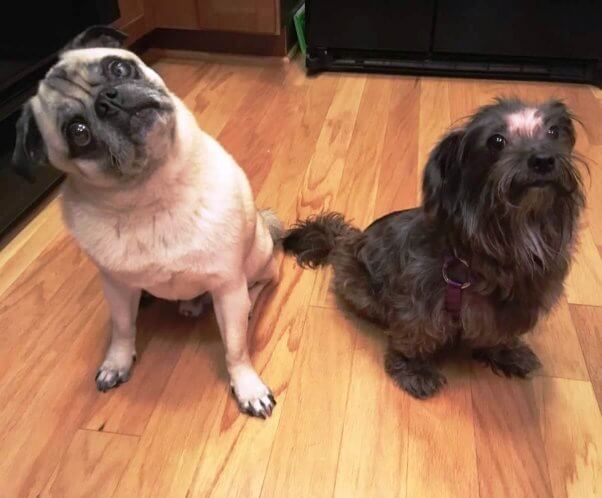 His foster mom reports that he is a quick study who has already learned that the jingling leash and harness mean "walkies!" and he jumps and spins in circles in happy anticipation of his daily jaunts.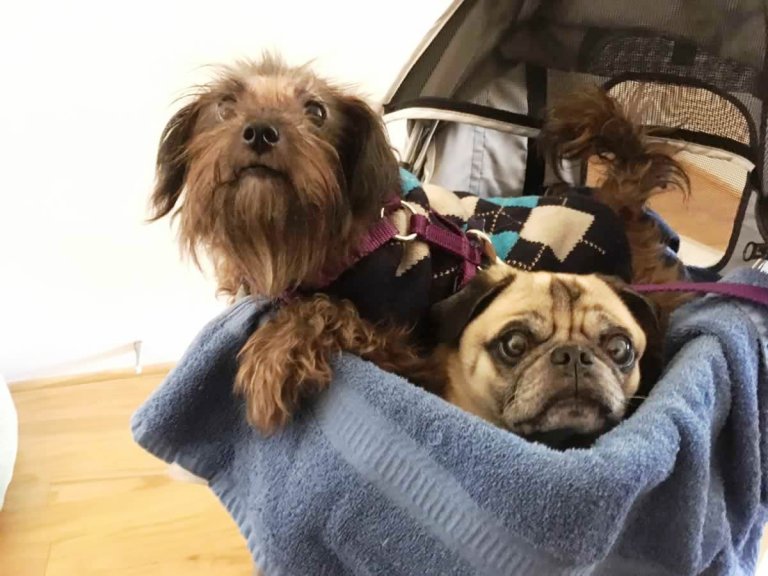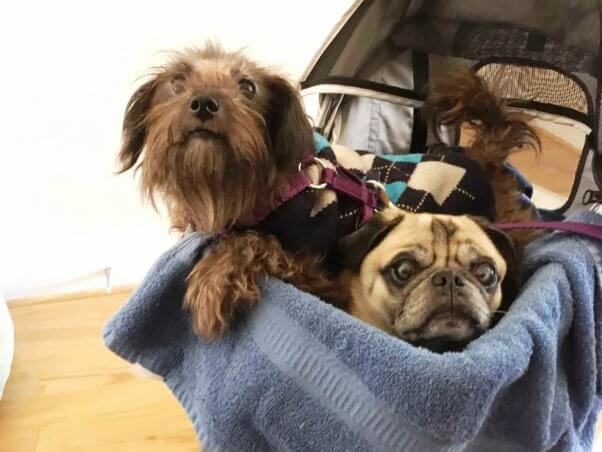 At first, he seemed fearful of walking on grass—his foster mom suspects that he may never have set foot on it before—but he has quickly gotten over that. Just look at him go!
At just 11 pounds, Chip is understandably nervous around large dogs, but he gets along well with smaller dogs and would probably also do well in a home with cats. He is a dedicated "lapdog" who would happily spend all day cuddling on the couch. He's also a "hugger" who likes to wrap his tiny paws around people's necks.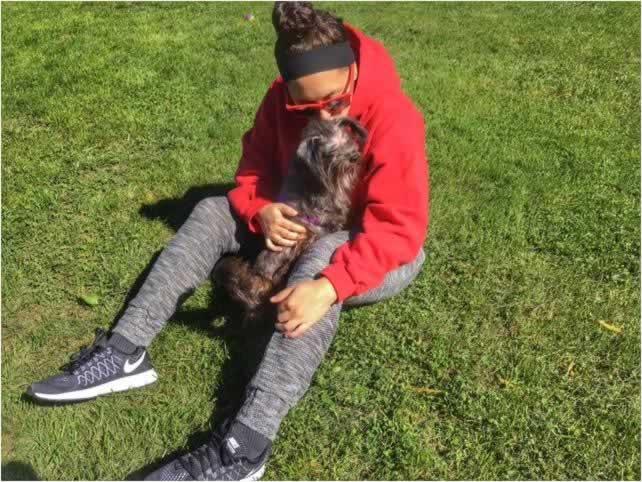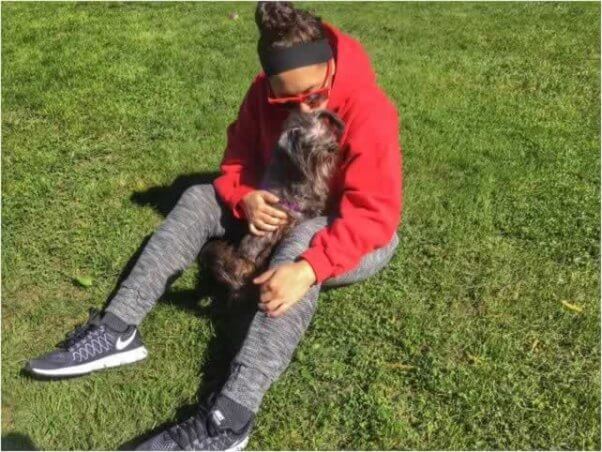 Don't let that bald spot fool you: He's no old-timer. Estimated to be about 4 years old, Chip is energetic and playful and loves games of fetch and tug-of-war with stuffed toys. With time, his missing hair will probably grow back, so he will once again look as young as he feels.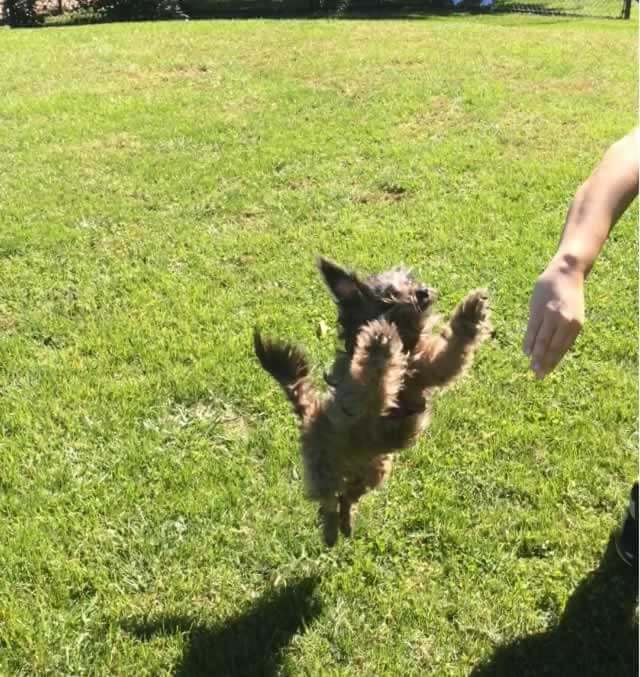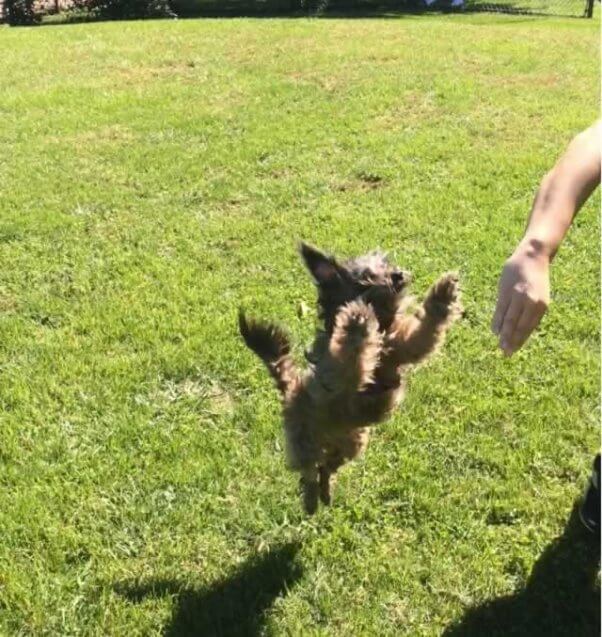 Would a pint-sized pooch with a solar panel in his haircut be just the fit for your family? E-mail [email protected] to find out more about bringing this Chip to your block.