All week long, you've been hearing tales about Hurricane Florence—but James' story is unlike any other. Just before the storm hit, PETA's fieldworkers went door to door in areas that were expected to be affected. It was then that they met James, a dog who was chained outside 24/7 and about to be abandoned by his evacuating owners.
They told PETA's fieldworkers that they had no plans to take him with them when they left. They had no place for him to go, they said.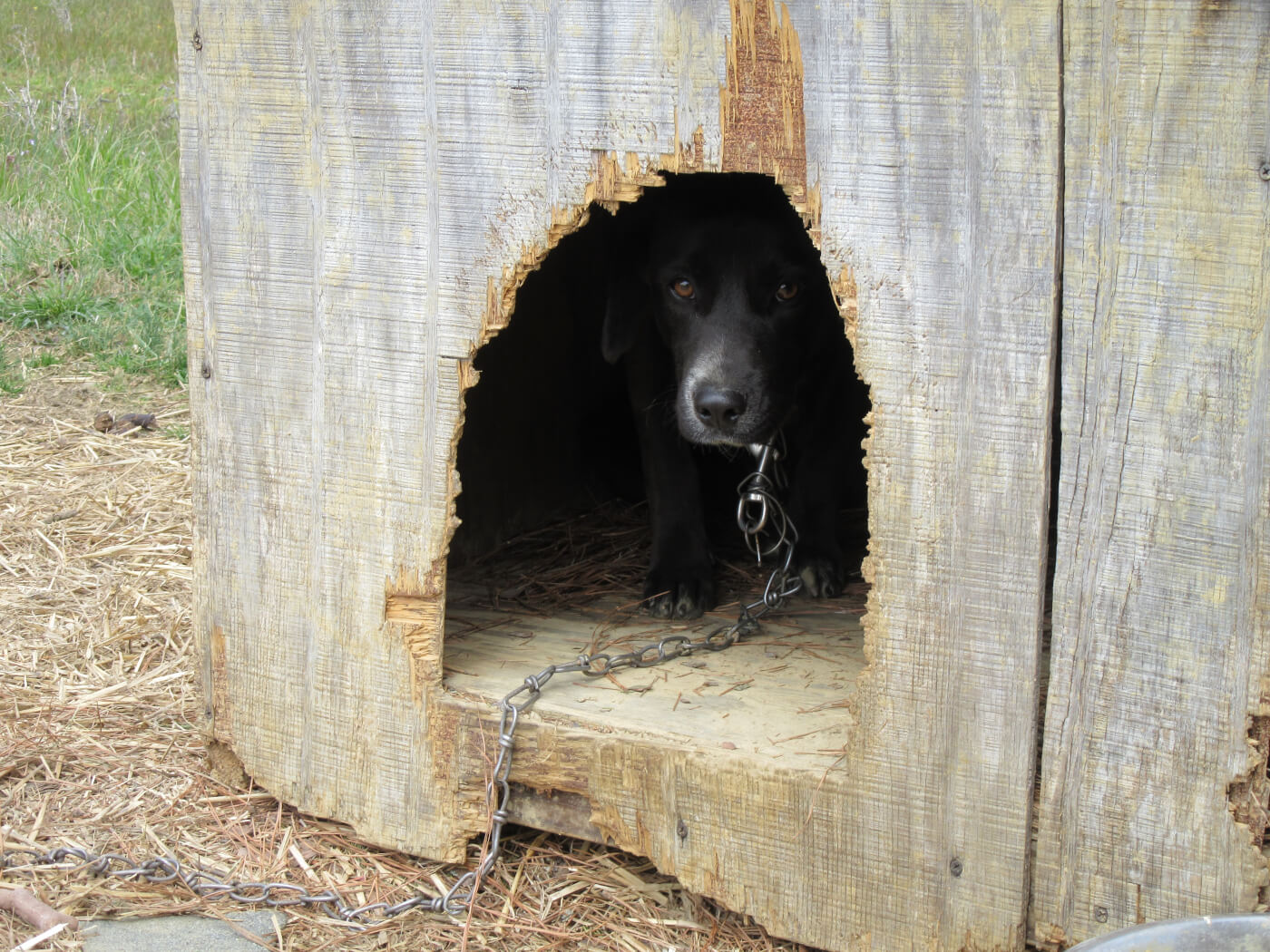 The sweet pup was surrendered to PETA. Unsurprisingly, each staffer who has met him has fallen in love with him instantly.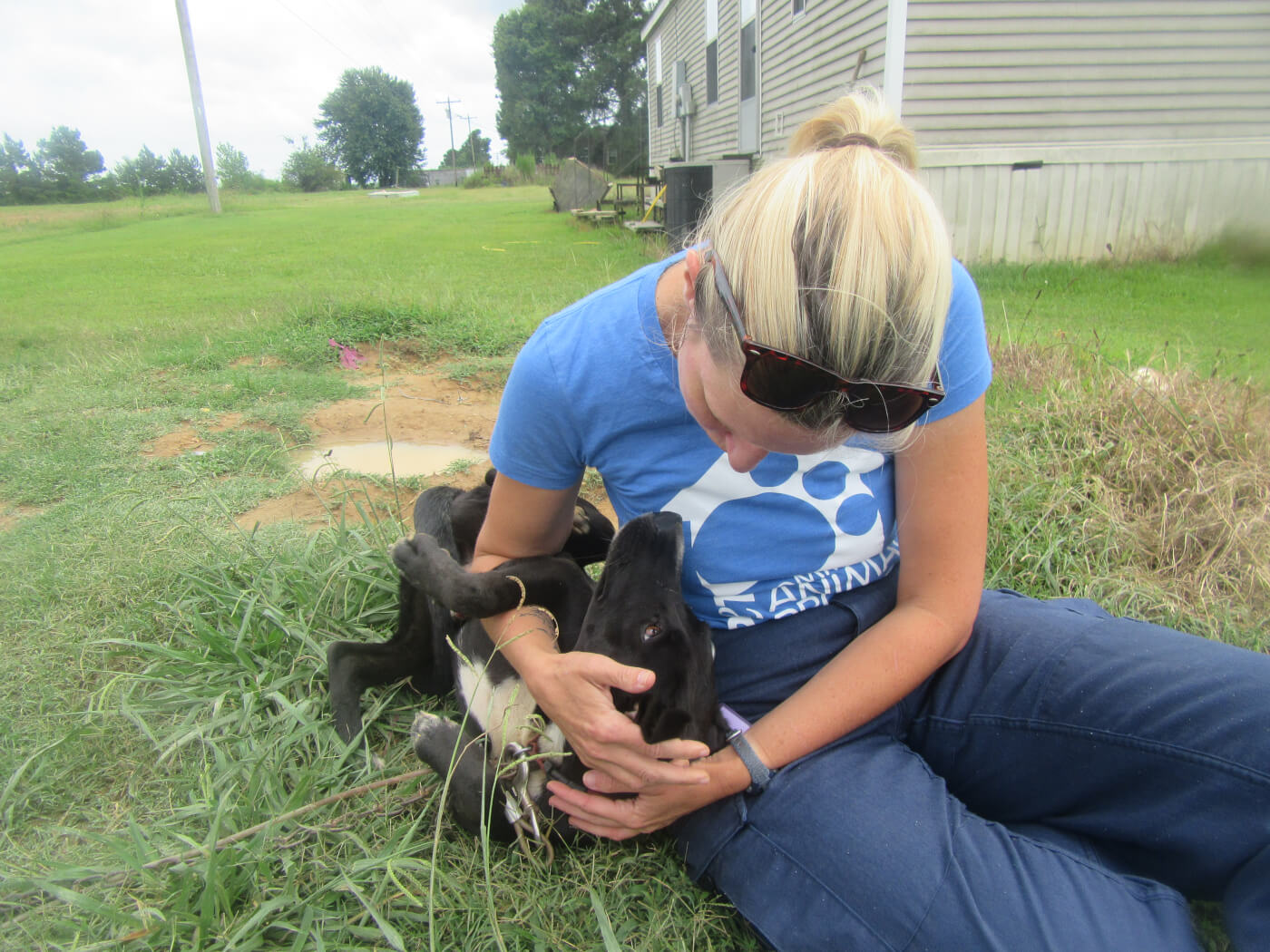 James is a 40-pound black Lab mix who's about 1 and a half years old. He loves playing with other dogs (large and small) and being outside, and he's always up for an adventure. If you offer him a stuffed toy or a tennis ball to play with, he's bound to love you! When he wants attention, he lets out the most adorable little groan, like he's talking to you, and his post-nap stretches are enough to melt your heart—you'll think he's taken up yoga. One of his favorite new activities is watching cars drive by while he looks out the window—something that he never had the chance to do before PETA stepped in.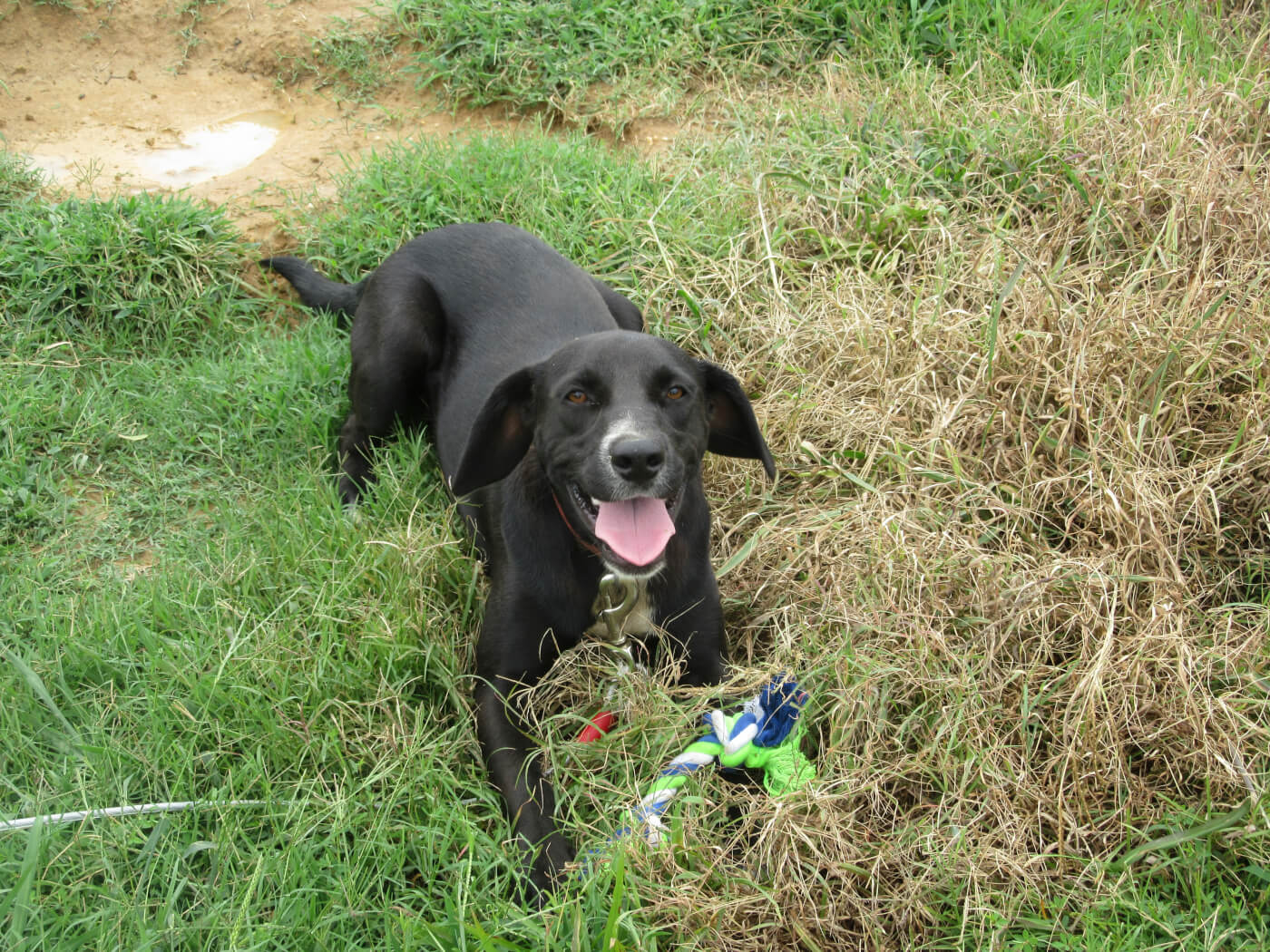 Although he's made strides every day since being rescued, James needs a guardian who will continue to help build his confidence.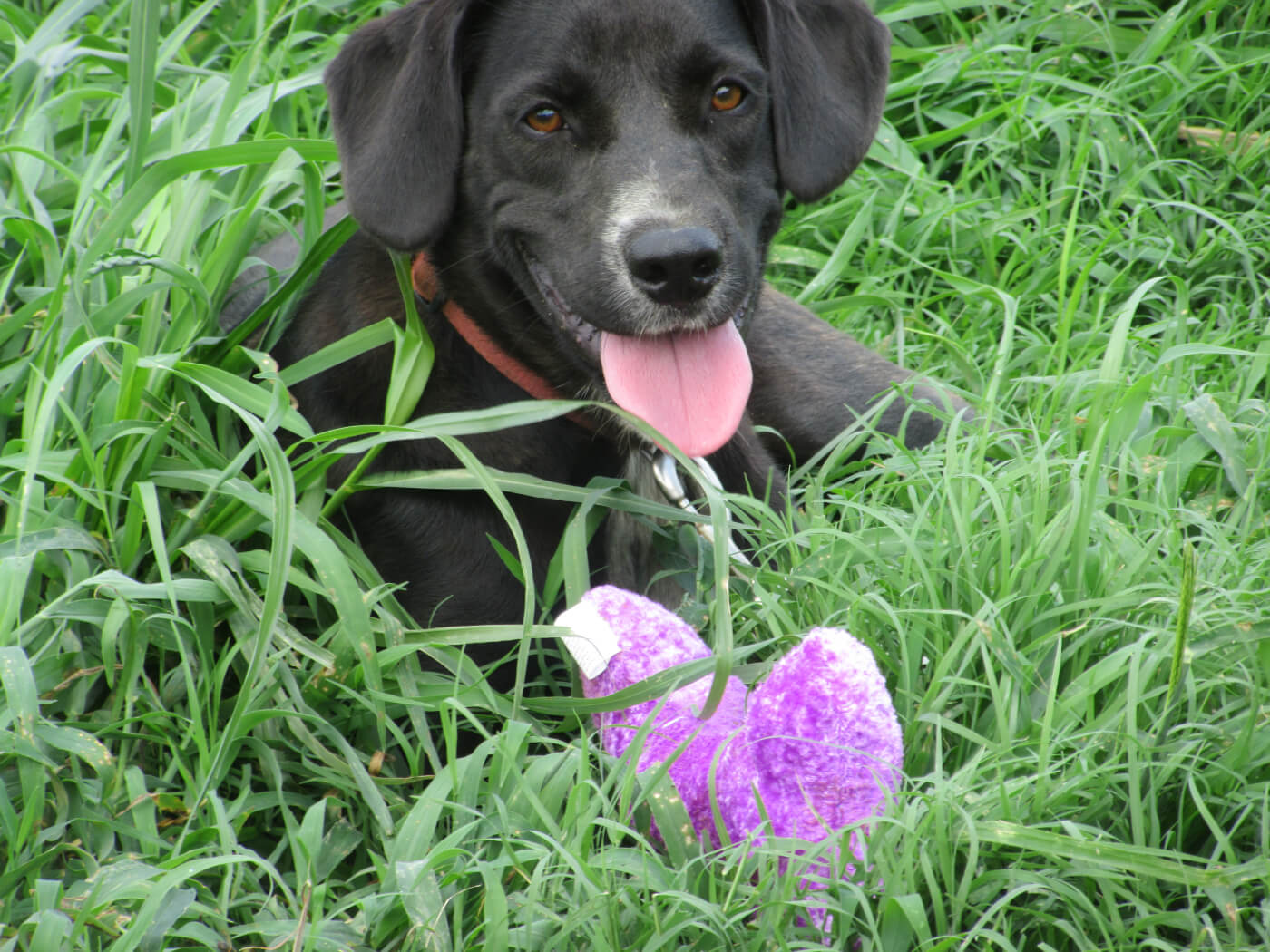 He's currently relaxing safely in his foster home with a PETA staffer but is in need of an adoptive guardian who will give him the permanent loving home that he's always deserved.
Are you interested in adopting James?
Click the button below to find out more about making him a part of your family.