(Warning: graphic images)
On May 28, a good Samaritan spotted a female Yorkie-mix in the Avon, Mississippi, area. A rubber band had been fastened around the dog's mouth so tightly that it was embedded in her flesh down to the bone, leaving her in severe pain and unable to eat or drink.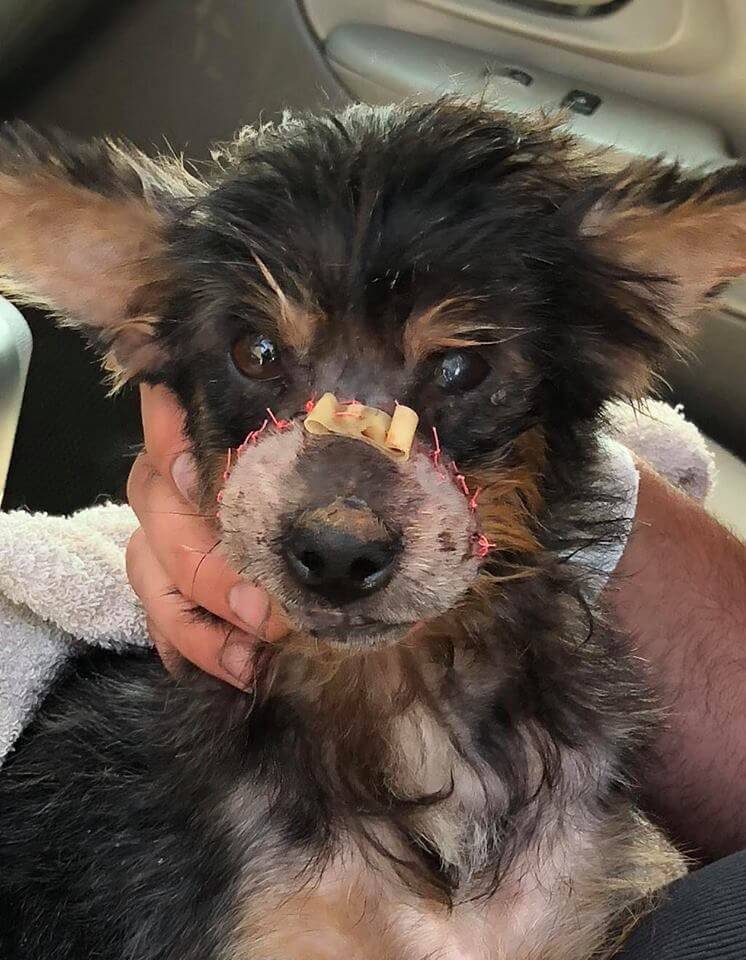 © facebook.com/Greenville-Animal-Clinic-Hospital
The 10-pound dog, now named Sugar, is currently receiving veterinary care. She's missing so much tissue in her muzzle that her teeth are fully visible even with her mouth closed: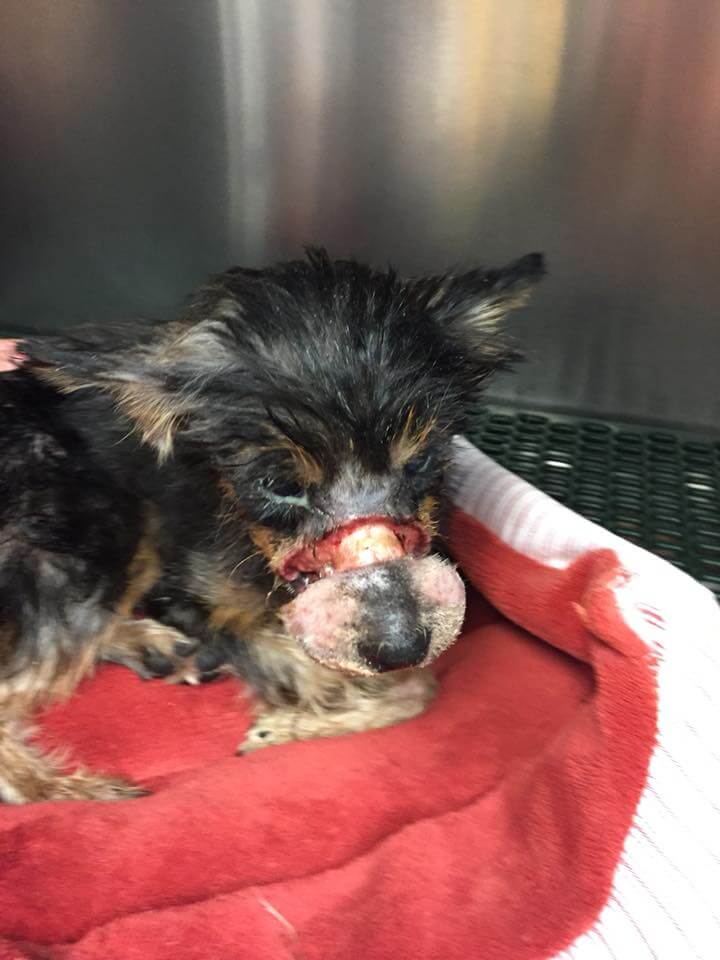 © facebook.com/ARRF-Animal-Relief-Rescue-Fellowship
Click here to view more photos of Sugar.
The Washington County Sheriff's Office is investigating but has yet to determine who's responsible for Sugar's condition. That's why PETA is offering a reward of up to $5,000 for information leading to the arrest and conviction on cruelty charges of the person(s) responsible for this crime.
Help Nab Sugar's Abuser
Please share this information and these photos with everyone you know. Someone may recognize this dog, and it may be the only way to apprehend whoever's responsible for this cruel act.
This tiny dog narrowly escaped a terrifying, lonely death from infection, dehydration, or starvation. PETA is seeking the public's help so that whoever wrapped a rubber band around this dog's muzzle and left her to die can be held accountable and stopped from hurting anyone else.
Anyone with information about this case should contact the Washington County Sheriff's Office at 662-334-4523.