The South Korean government is offering monetary incentives to restaurants located next to the Olympic Stadium and near other key Olympic venues to get them to stop serving dog meat during the Games. South Korea is also asking food venues to take down or cover up signs that advertise it. Nearly all the restaurants have refused. Similarly, dog-meat farms near where Olympic events are taking place have no plans to relocate or temporarily close.
But as a woman of half-American and half-Korean heritage, I don't want the dog-meat industry to be swept under the rug. While the eyes of the world are on Pyeongchang, the 2.5 million dogs who are killed for meat each year in the country deserve for their plight to be made known.
Dogs used in this abusive industry are often beaten, electrocuted, burned, or have their heads smashed in.
But advocates are making significant progress. Groups like PETA's friends at CARE (Coexistence of Animal Rights on Earth) are helping to push the practice of eating dog meat into sharp decline. It's now mainly consumed by the older generations—younger people don't want it. Many families, like mine, never did and are happy to see dog-meat sales tumbling. Dogs and cats are increasingly being viewed as companions and the number of households with a dog or cat has increased to one in five. Even South Korean President Moon Jae-in adopted a dog saved from a dog-meat farm. And volunteer groups work to rescue the dogs and shut down the farms.
Massive international events like the Olympics—and the media attention that comes with them—present an opportunity for millions more people to learn about the dog-meat trade and work to end it. Athletes and attendees are adopting dogs and signing up to be "flight volunteers," shepherding dogs rescued from the industry to adopters in other countries.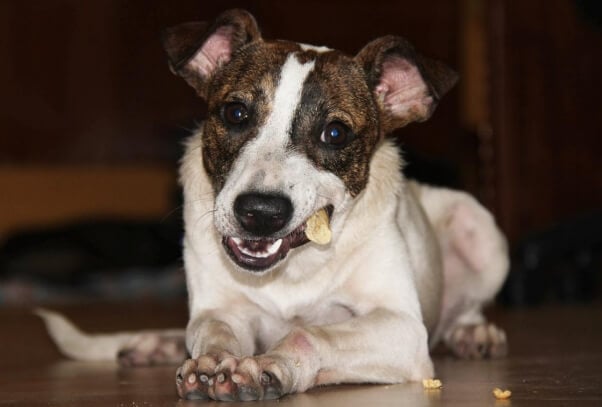 You can help, too.
Adopting a dog rescued from the dog-meat industry is, of course, admirable. But everywhere in the world, animals with just as much personality and just as much intellect suffer on their way to the plate. Adopting a South Korean dog saves one animal from the meat industry. But adopting a vegan diet saves more than 100 animals every year. When the conversation turns to the dog-meat trade, as it will over the next couple of weeks, don't be afraid to speak up and add that other animals, not just dogs, suffer in the meat industry—and they all deserve to live.