As an increasing number of institutions say goodbye to using live animals in medical training procedures in favor of modern human-simulation technology, PETA and PETA Australia have offered to help bring the Royal Australasian College of Surgeons (RACS) in line with its peers.
Currently, medical trainees in the Early Management of Severe Trauma (EMST) course, which is overseen by RACS, are forced to cut holes into the throats, chests, and limbs of live animals. This training is both archaic and cruel, and it fails to familiarize students with human anatomy and physiology.
Nearly 90,000 people have signed a PETA petition calling on RACS to stop these crude trauma training exercises. One doctor who spoke out against the cruel exercises after taking a course in which she had to cut apart live greyhounds told Australia's The Age newspaper, "I was both upset and angry that I had no other alternative than to participate in something that I felt was wrong." Another surgeon who took the course said she was horrified by "killing a dog bit by bit."
That's why PETA and PETA Australia have offered to help EMST training facilities, including the Australian Defence Force, switch to modern, humane options by giving effective, ethical, and economical TraumaMan simulators to several Australian hospitals, universities, and other institutions. Nearly all U.S. medical facilities, as well as the entire U.S. Department of Defense, have already made this transition to simulation-based training for EMST-equivalent courses.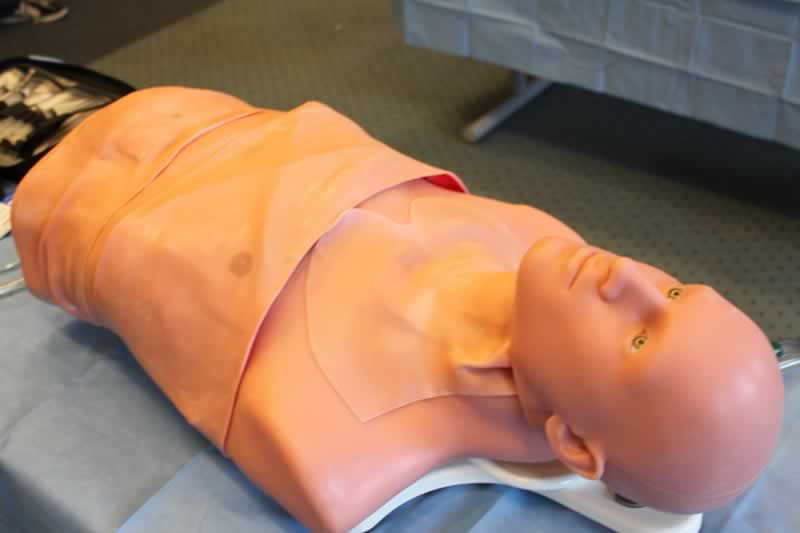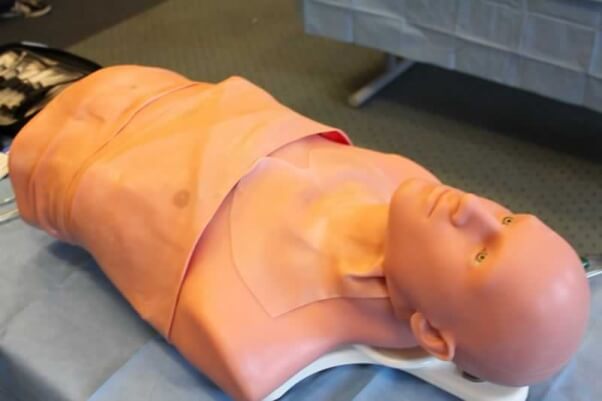 TraumaMan replicates a breathing, bleeding human torso, complete with realistic layers of skin and tissue, ribs, and internal organs, and studies show that doctors who learn lifesaving surgical skills on TraumaMan are more proficient than those who cut into animals. Unlike animals, these simulators accurately mimic human systems and are reusable and shareable. And using them prevents countless animals from being cut open and killed during medical-training exercises.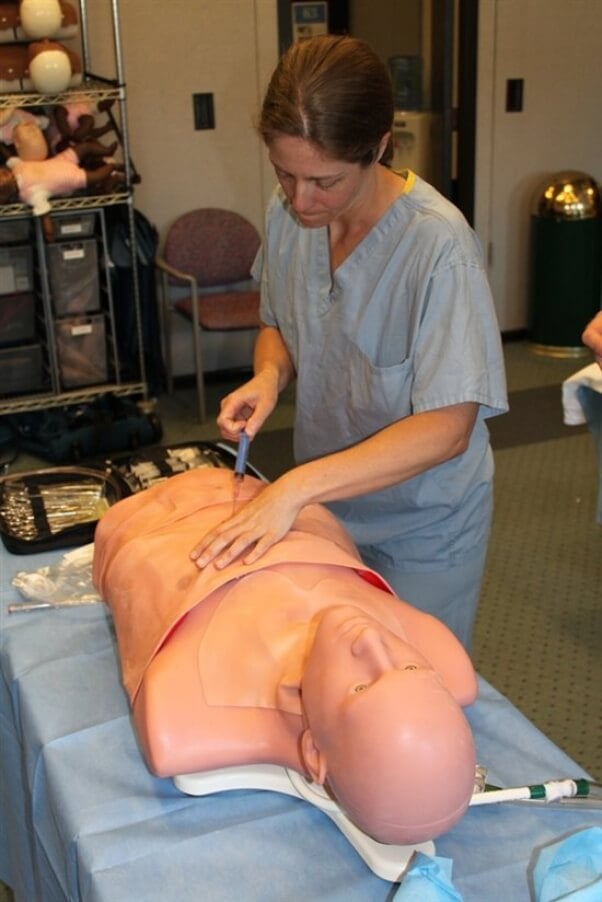 Sixteen countries currently use TraumaMan simulators that were provided by PETA and its affiliates. Australia's assistant minister for defense promised that the military would also stop using animals in EMST training as soon as RACS switches to non-animal training methods.
What You Can Do
Please urge RACS to stop live-animal trauma training and switch to advanced, humane, non-animal teaching methods like TraumaMan instead.