Diana is a princess of a cat looking for a permanent home where she will be treated like the royalty she is—could your home be the right fit?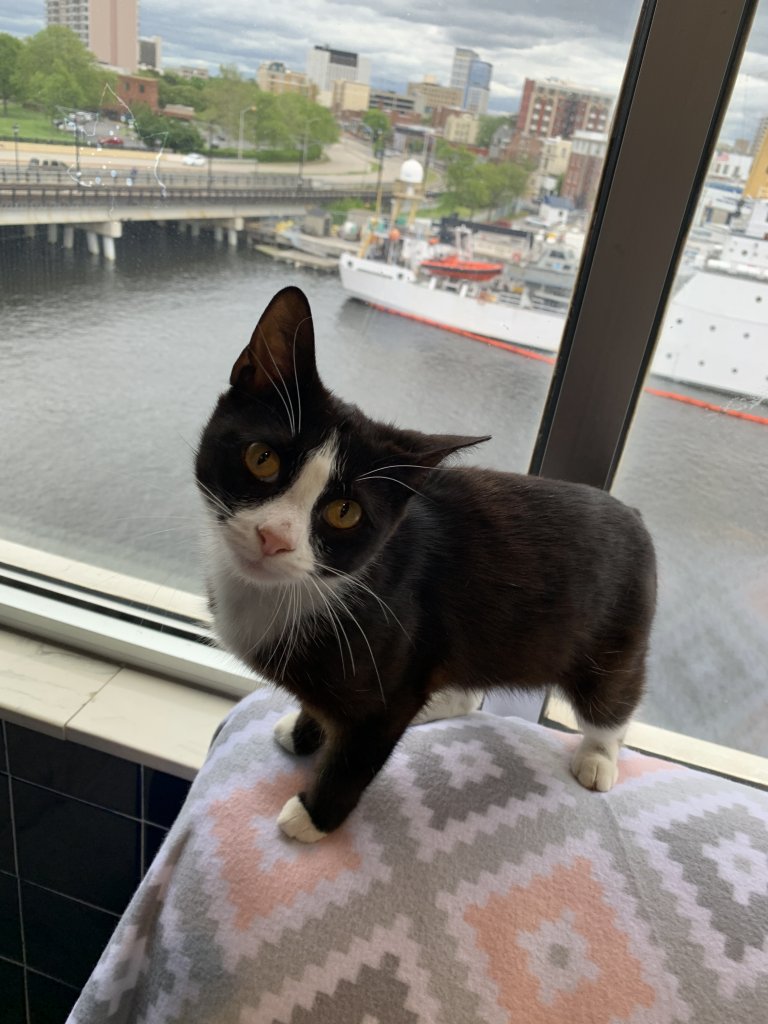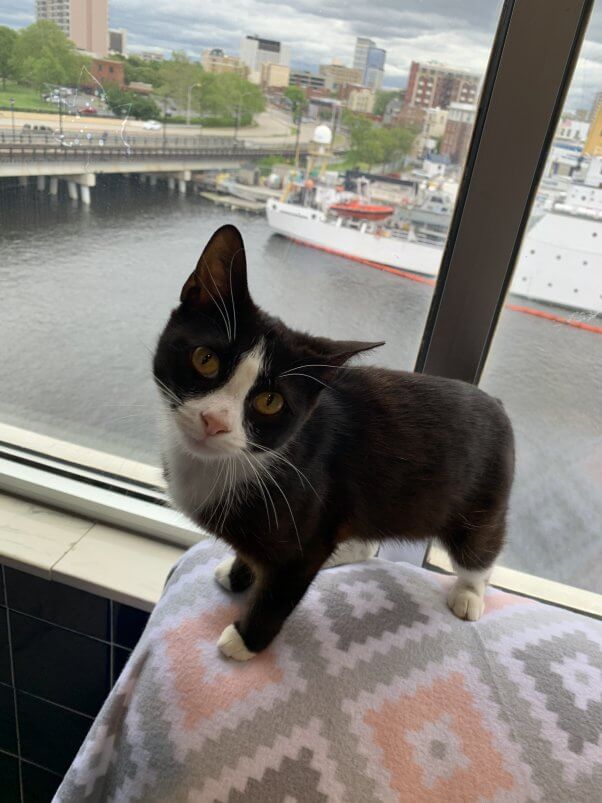 PETA fieldworkers found Diana while they were visiting a rural North Carolina home to check on several "backyard dogs." Her owners simply didn't want her anymore and decided to give her to PETA so that we could find her a new home.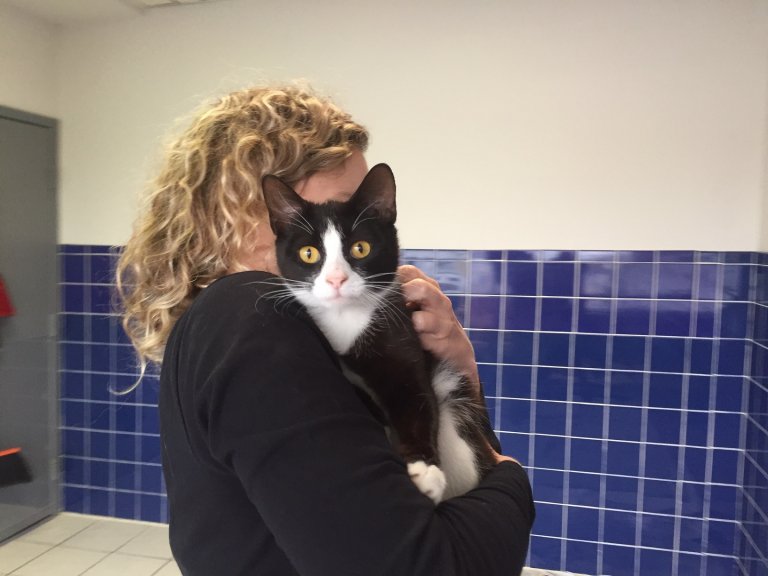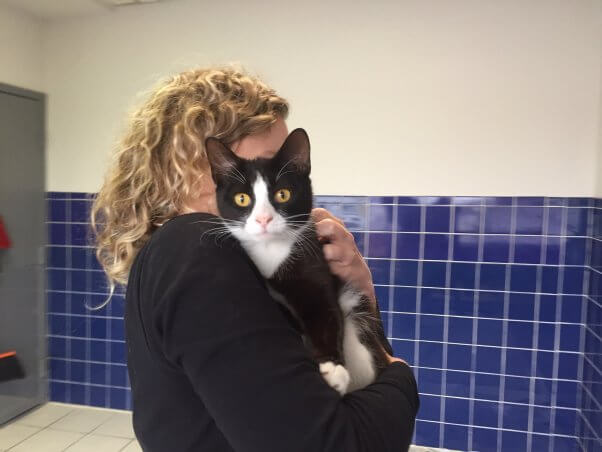 Although she formerly roamed outside unattended, she's now loving being safe indoors and is ready to have the run of the castle.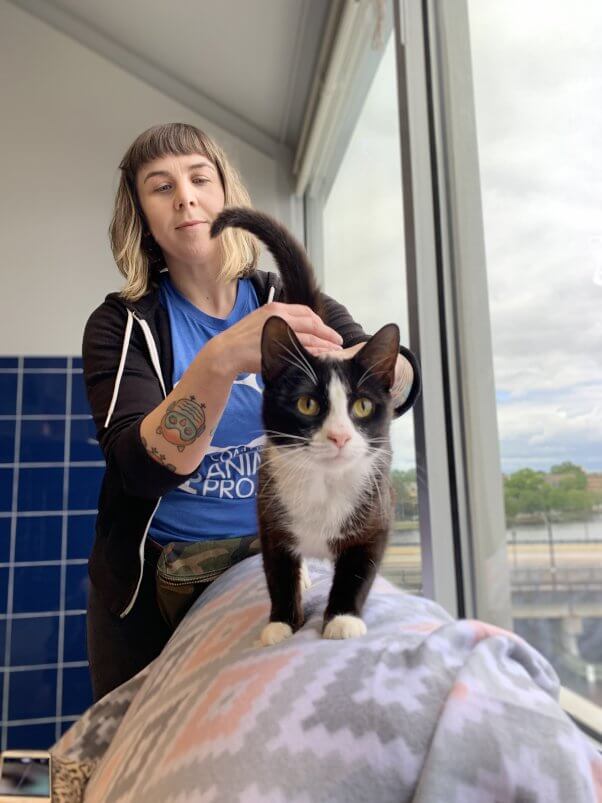 Diana is 1 or 2 years old. She's a benevolent ruler who cares for her subjects—she's extremely social, affectionate, and loving.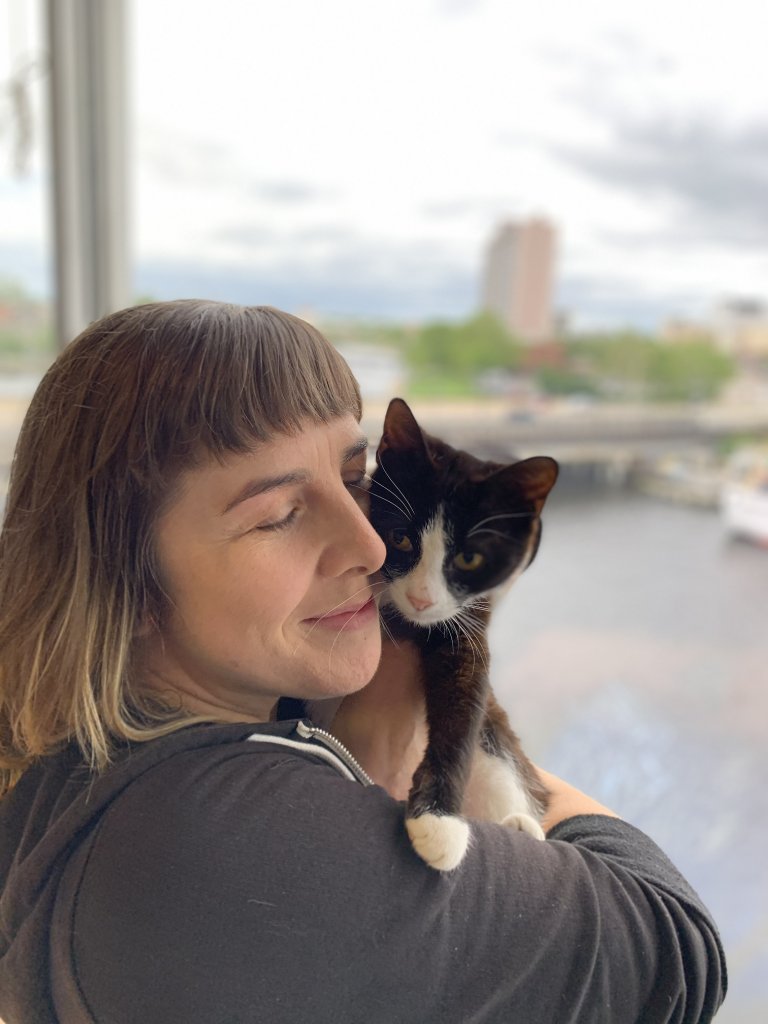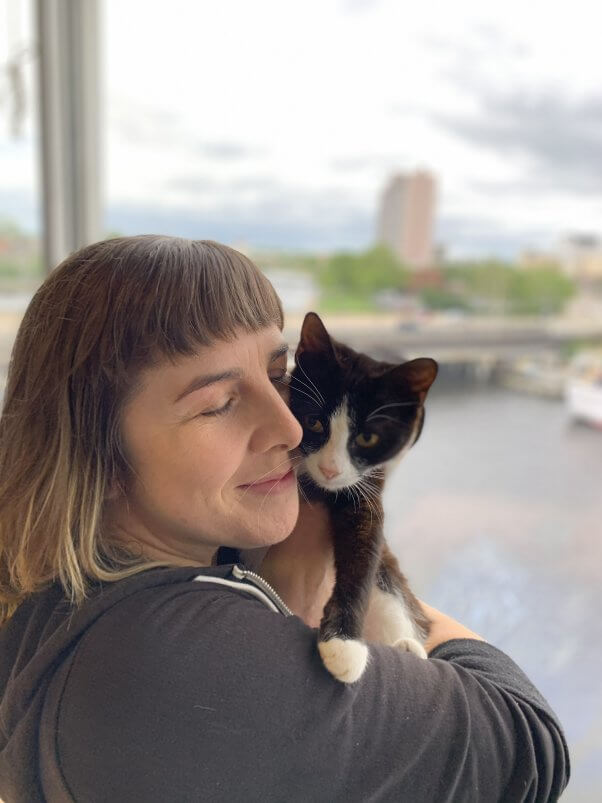 She even enjoys perching on your shoulder like a bird, giving her a better view of her kingdom.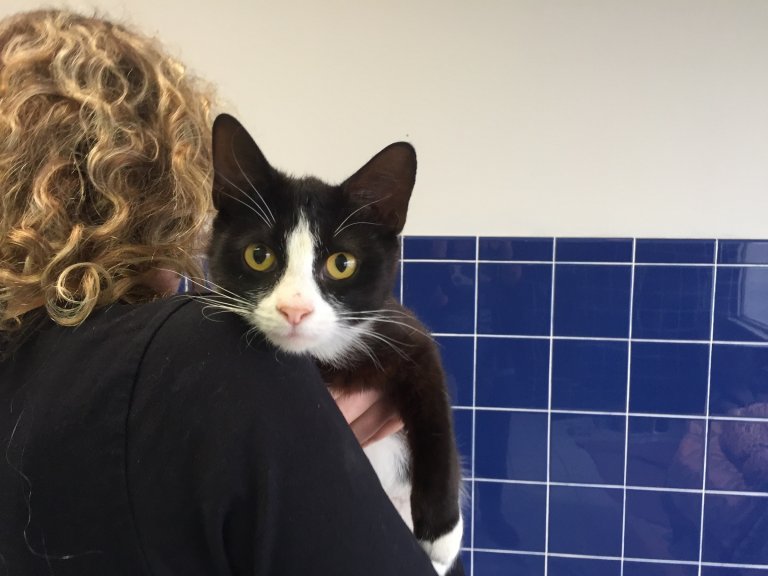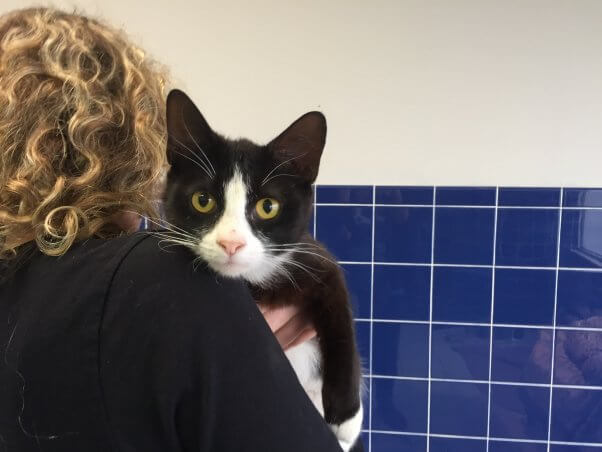 Her gorgeous black-and-white tuxedo cat markings and shining golden eyes make her look ready for the ball.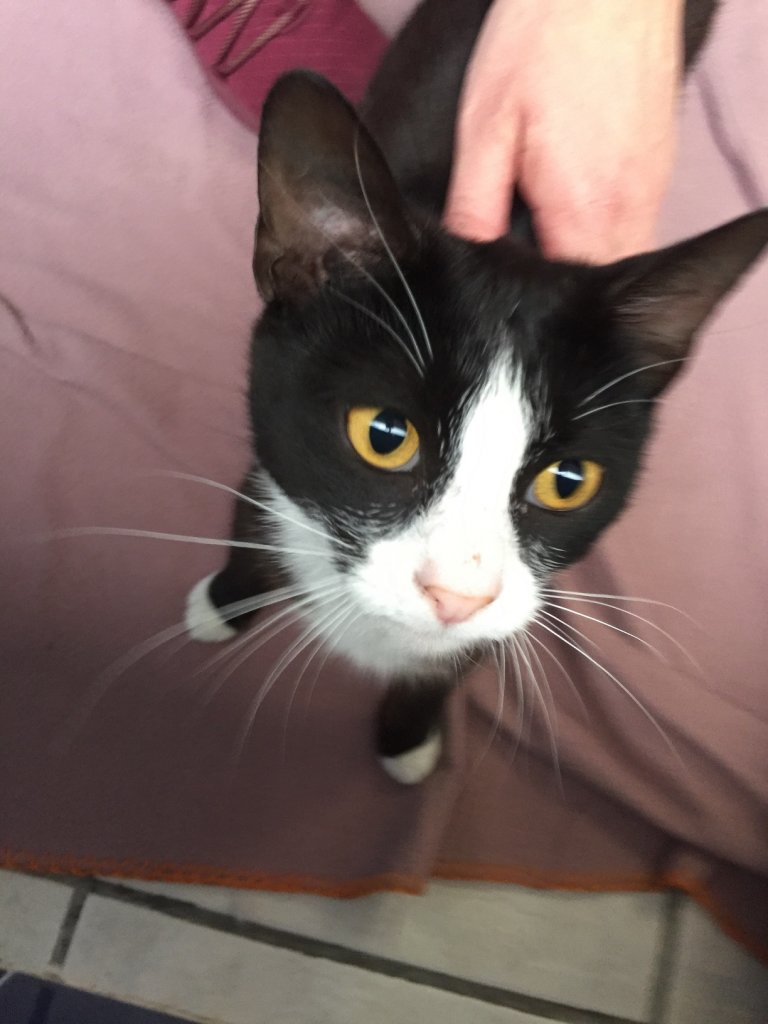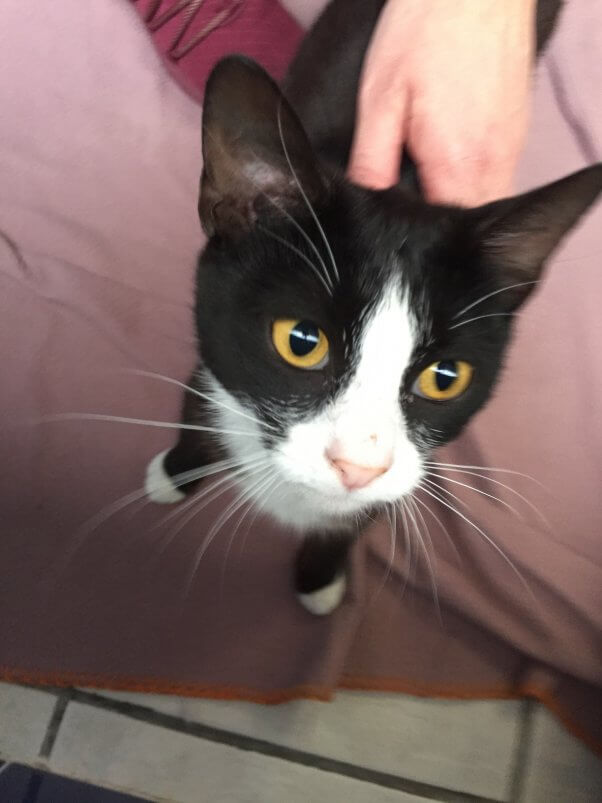 If you and your family are ready to commit to caring for Diana for the rest of her life, e-mail [email protected] today to learn more.