If Fiona were starring in an '80s TV show, this "designer dog's" life would be more Dukes of Hazzard than Designing Women.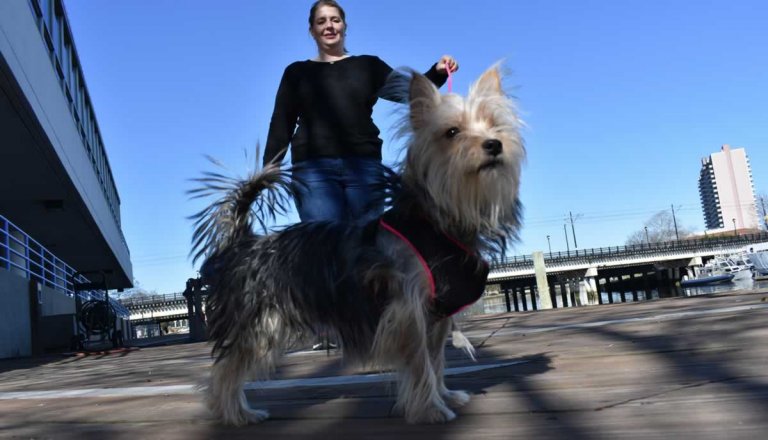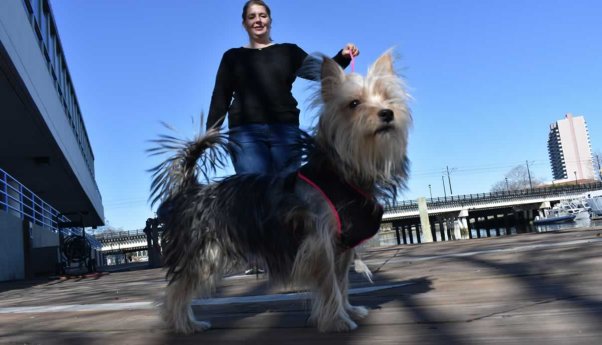 Fiona is a Yorkshire terrier/Maltese cross, aka "a Morkie." Her owner was a backyard breeder who—like other "designer dog" peddlers—had intended to sell Fiona to some gullible person who had fallen for the marketing gimmick of slapping a cutesy name on mutts and then charging hundreds, sometimes even thousands, of dollars for them. (All the while, millions of equally adorable and adoptable mixed breeds—without cute monikers and sky-high price tags—are waiting for homes in animal shelters across the country.)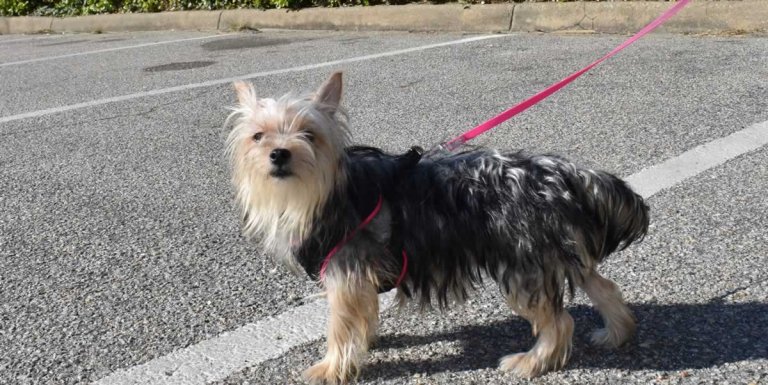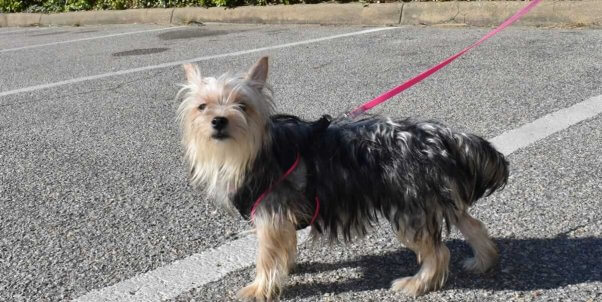 But the sale fell through, so the breeder decided to keep Fiona—until she had to move in with her elderly mother in Virginia, who already had several dogs.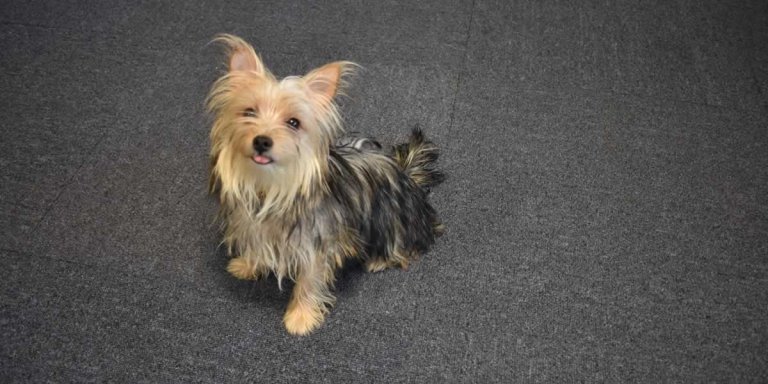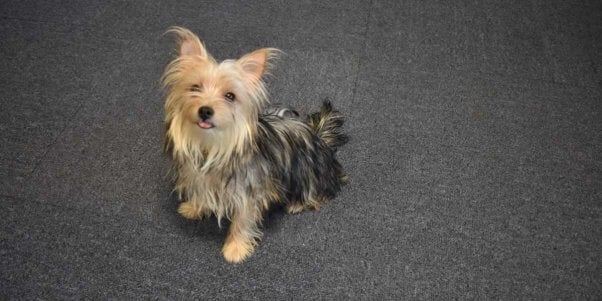 In the hectic new household, Fiona was literally and figuratively relegated to a corner. By the time that the breeder's mother persuaded her to call PETA for help, the dog had been confined to a crate for so long that she was matted, infested with fleas, and drenched in her own urine.
Just like that—faster than a withering Julia Sugarbaker comeback—Fiona had gone from an expensive "designer dog" to a low-rent shelter mutt. (So much for breeders' claims that they don't add to the homeless-dog crisis!)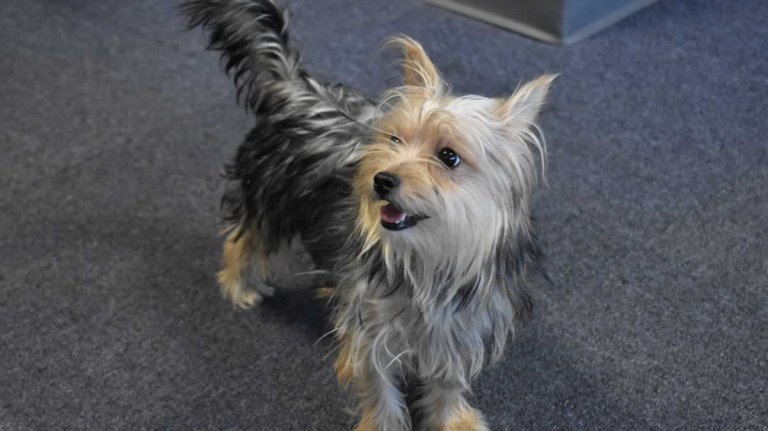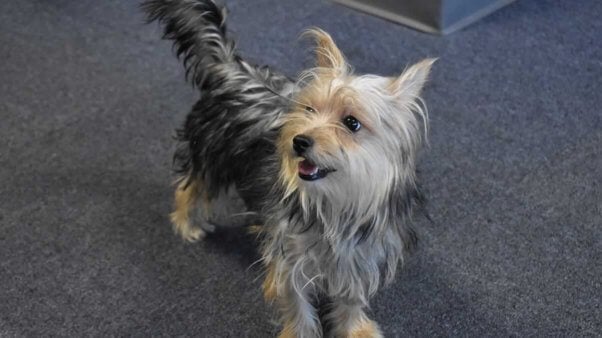 She's still the same adorable Morkie who had commanded that high price tag—just like other dogs in shelters, she hadn't suddenly become less "valuable" because she had lost her home. All it took was a bath, a hair trim, and flea treatment for the playful, affectionate 10-month-old puppy to look as pretty as a Georgia peach. The only designs that Fiona has now are on finding a new home.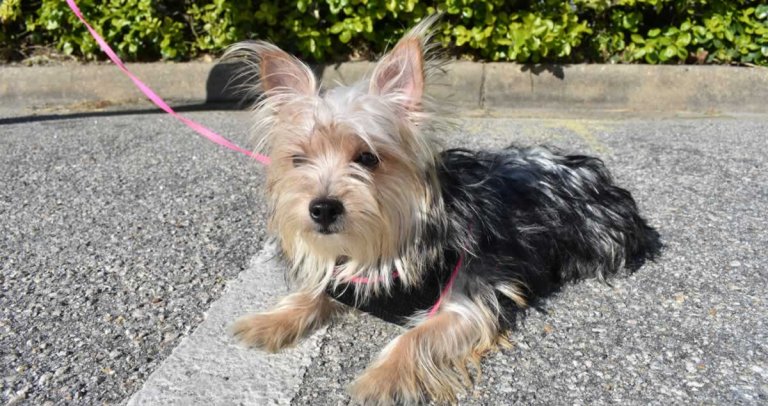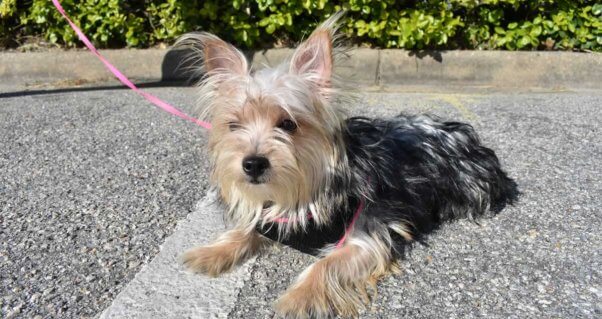 If you think Fiona is the Mork(ie) to your Mindy or the Cagney to your Lacey and that your house just wouldn't be full without her, contact PETA to inquire about making some new family ties with this spunky little scene stealer.