Caring PETA members wearing bull masks gathered at the Indian embassy in Washington, D.C., today to urge officials not to amend animal-protection laws to permit jallikattu, bull races, bullfights, and other cruel uses of bulls.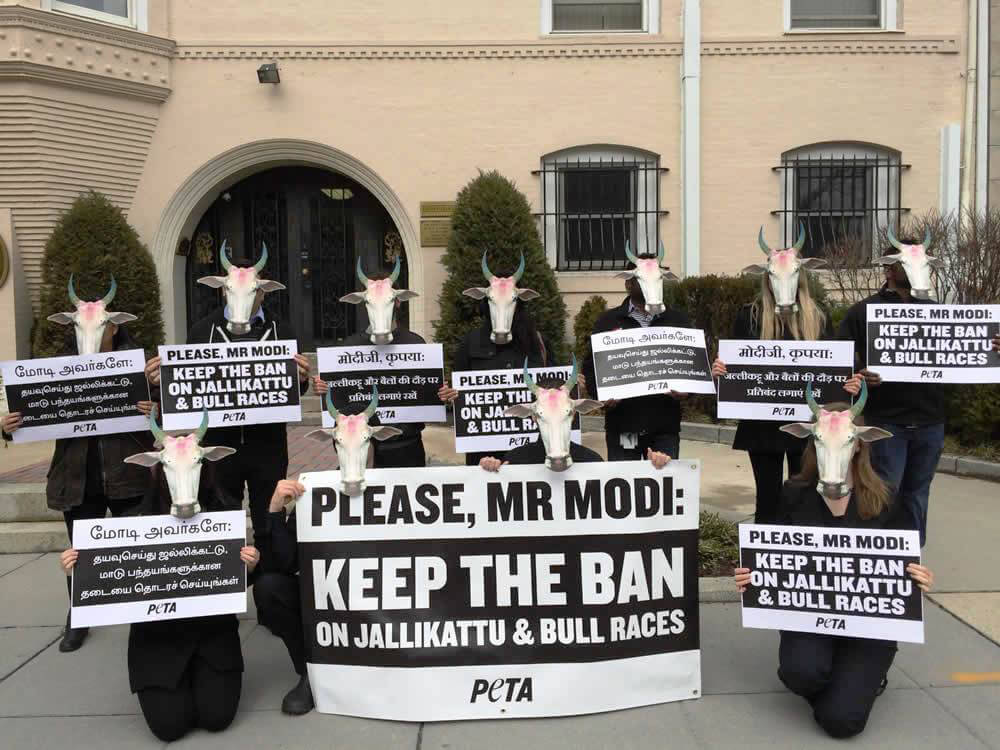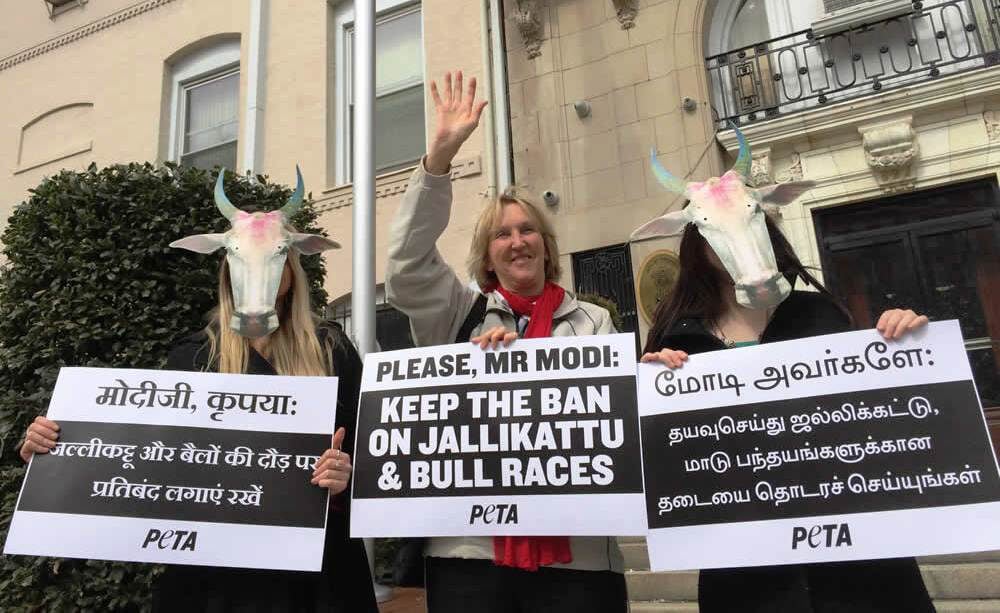 At jallikattu events, terrified bulls are deliberately disoriented, chased, kicked, punched, jumped on, dragged to the ground, and stabbed, and people even twist and bite the bulls' tails to agitate them. During races, bulls are often hit with nail-studded sticks and pushed beyond the point of exhaustion. Both of these activities are terribly cruel, as are bullfights.
India, a country that many look up to for its cultural reverence for animals, must not lift the protection that's currently afforded to bulls. It's disgraceful that Indian officials would even consider doing so, especially when progressive towns in Colombia, Ecuador, France, Portugal, Spain, and Venezuela have taken a stand against bullfighting.
Speak up for bulls in India—they deserve compassion and strong legal protection.