San Antonio artist Robert Rehm was a modern-day Renaissance man, a graphic artist, an illustrator, a muralist, a playwright, an actor, a set designer, a theater director, a philanthropist, and a cat rescuer. Rehm died earlier this week from complications from a fall he had suffered nearly 10 years ago that left him paralyzed from the neck down. Confined to bed in his final days, Rehm's constant companions and "comforters" were his beloved cats, Maggie and Stripeedo, the last in a long line of stray cats he had taken in over the years.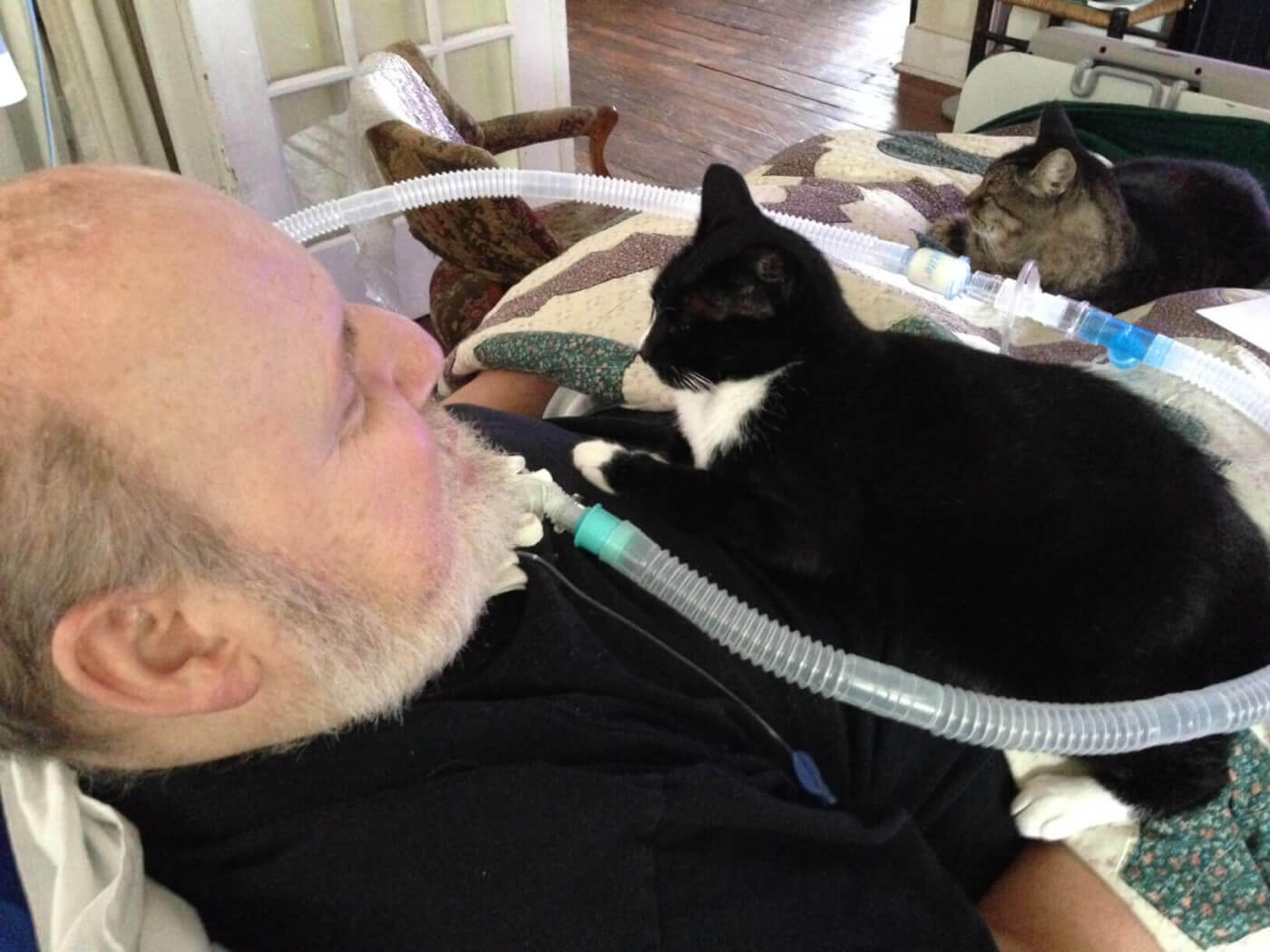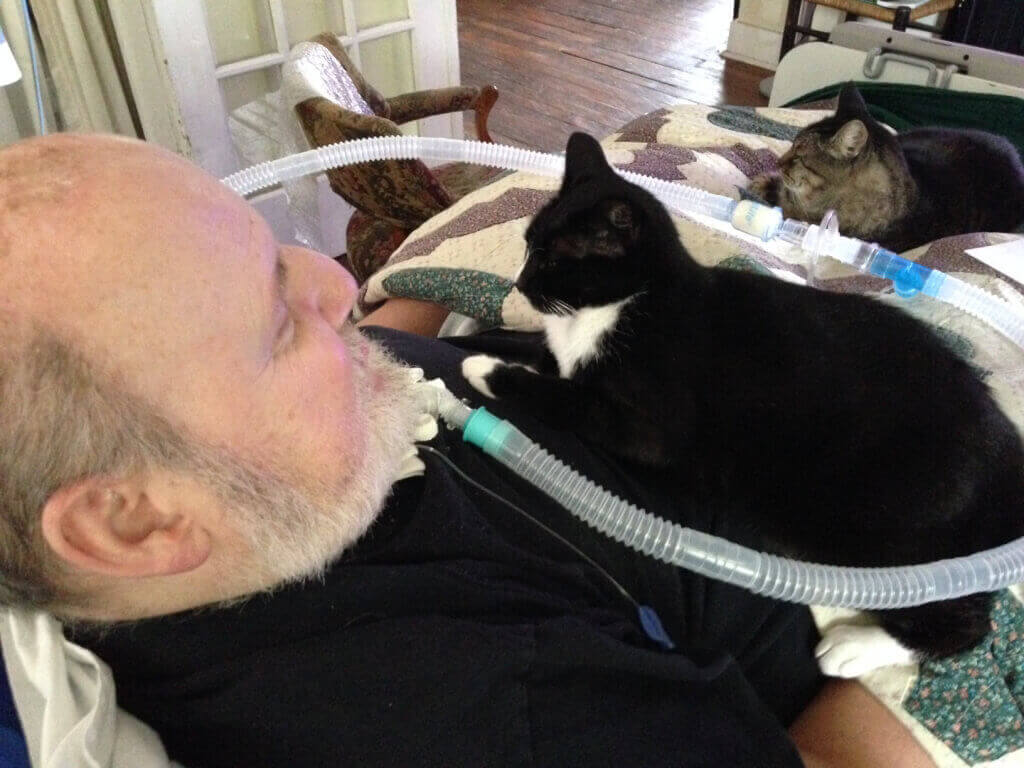 Working from his wheelchair, Rehm continued to create art, blowing through a straw to manipulate a computer cursor, holding a paintbrush with his teeth, and rolling his wheelchair through pools of paint on canvasses laid on the floor. One of his first designs after the accident was this perennially popular PETA T-shirt.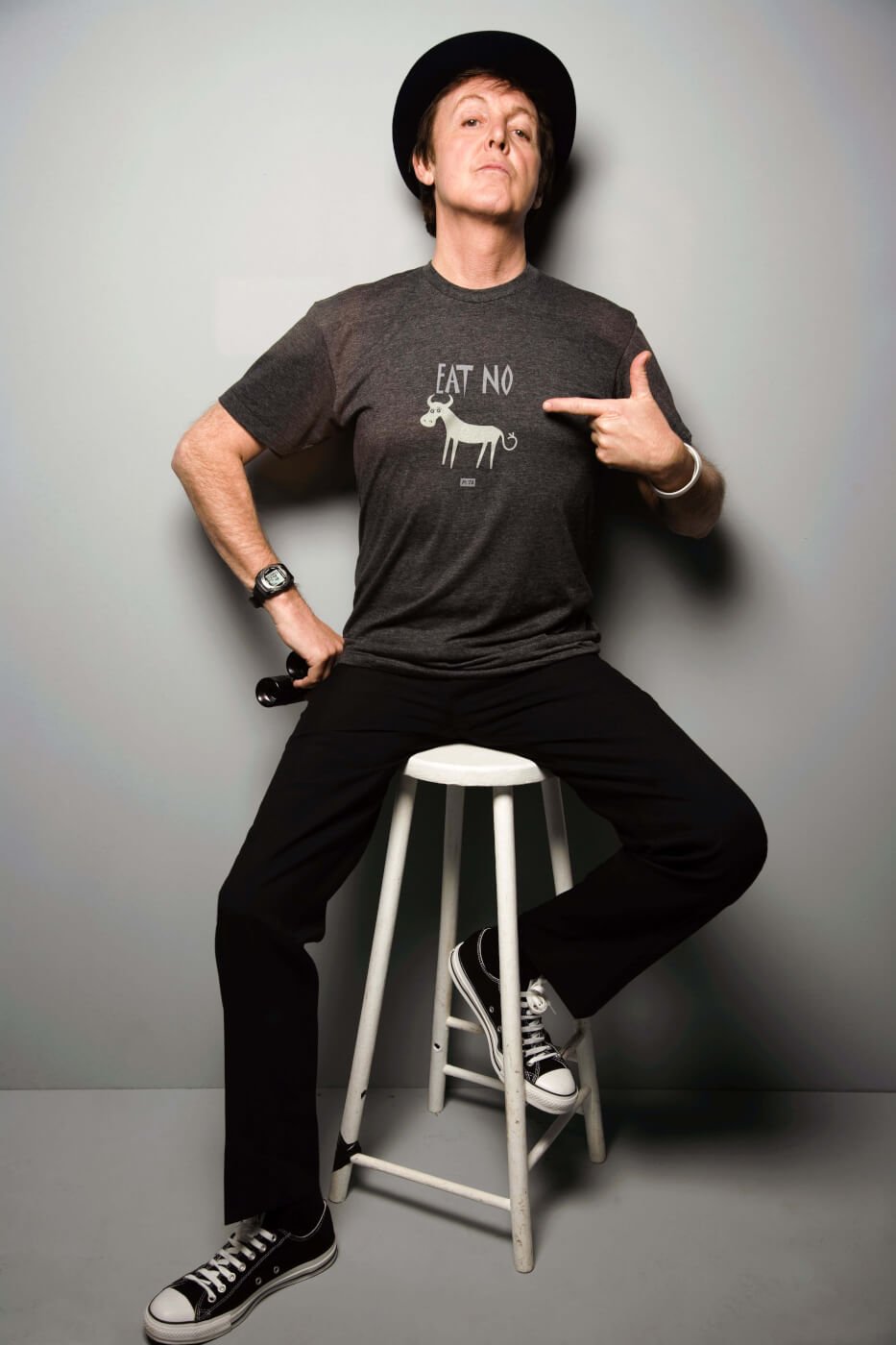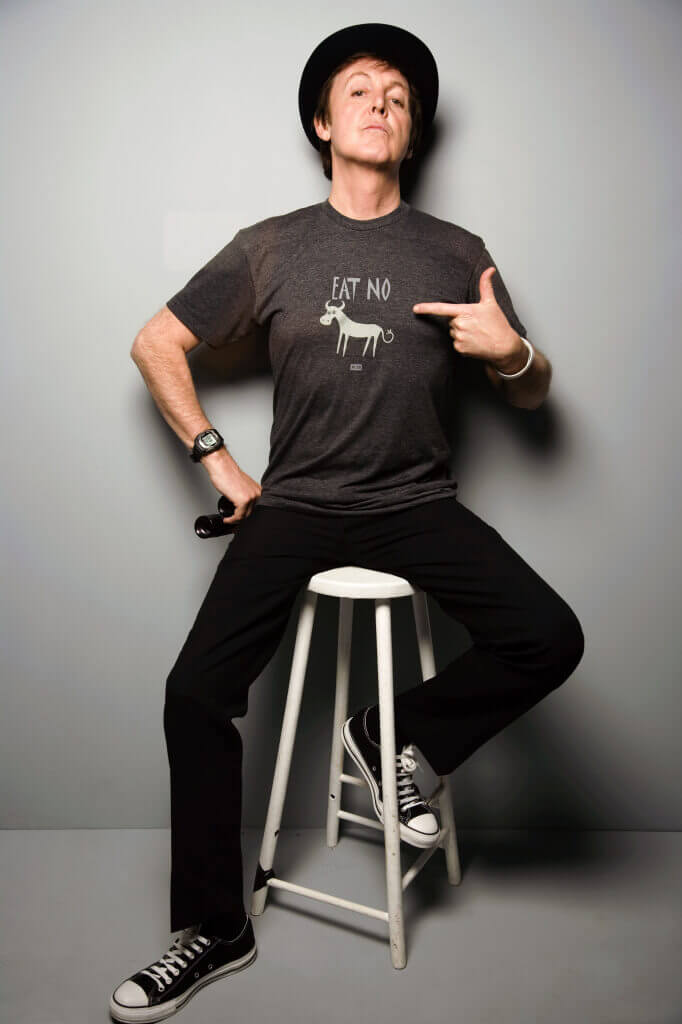 © 2007 MPL Communications Ltd. | Photographer: Max Vadukul
Paul McCartney liked the design so much that he posed in the shirt for PETA's catalog and wore it in the music video for his song "Nod Your Head." One of Rehm's most prized possessions was an autographed photo that PETA sent to him featuring Paul in the T-shirt with the word "Cool" in a speech bubble beside his mouth. Rehm framed it, hung it on his wall, and loved to show it off to visitors.
He also designed the other two shirts in the series, "Eat No Turkey" and "Eat No Fish."
"Robert was a true artist and visionary and the most genuinely kindhearted person I've ever known," says PETA Associate Director of Special Projects Bruce Wieland, a close friend of Rehm's. "By touching the lives of those around him with his boundless generosity and his profound creativity and gentle kindness, he made the world a better place, not only for his human friends but also for all the homeless kitties who were lucky enough to be adopted by him. He made all our lives better."