PETA has long warned that having students dissect animals in the classroom has the unintended consequence of teaching kids disrespect for living beings, and a recent prank involving a dead cat appears to bolster our case. A senior at John Jay High School in San Antonio stole a dead cat from the school's dissection laboratory and placed the body on another student's car. The victim in turn placed the cat on the first student's car, and a third student reported the incident to PETA. After we sent an urgent letter to the principal asking him to investigate, he suspended both of the students involved and a spokesperson called the prank "cruel and immature."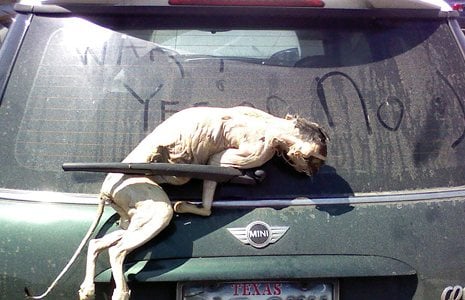 PETA has offered to donate humane biology learning tools to replace dissection at the school altogether, which would educate students about biology and respect for life.
Every year in the U.S., approximately 10 million animals are killed for dissection, even though there are many superior alternatives. Cats used in classroom dissections may have originally been someone's animal companion who was lost, abandoned, or stolen.
Whether you are a student, a parent, or simply a concerned citizen, you can find out how to end dissection at your local schools by downloading PETA's free "Cut Out Dissection" pack. If you're a teacher, visit TeachKind.org to find out how you can get free dissection alternatives for your classroom.

Written by Michelle Sherrow