Daisy weighs no more than 12 pounds soaking wet, but when her guardian fell on hard times, the woman could no longer afford to buy even the small amount of food needed to feed the little Chihuahua. So PETA stepped in and provided Daisy with free dog food until her guardian could get back on her feet.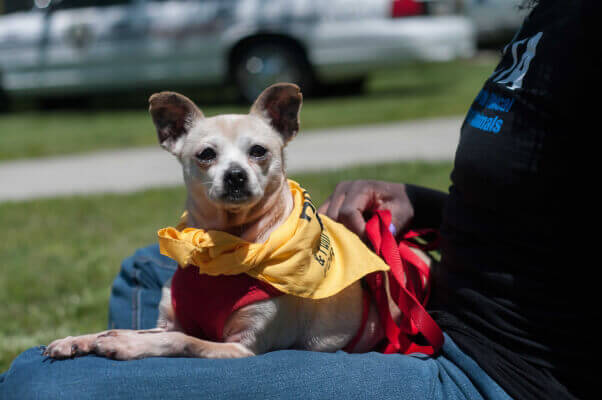 But things went from bad to worse when the woman's grandmother fell ill and she had to start making long trips hundreds of miles away from her Virginia home to care for her. Finally, Daisy's guardian found out that she also had to take over the care of her young granddaughter, who is allergic to dogs. That was it—the time had come for Daisy to put down roots in a more hospitable environment.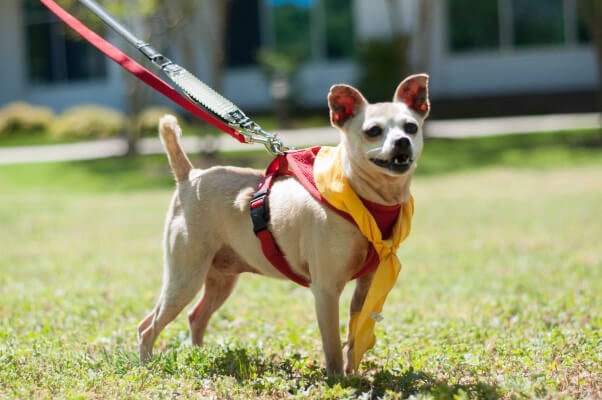 At 9 years old, Daisy is a senior lady whose vision is starting to fade, and she's still recovering from a previously untreated urinary tract infection. But this spunky gal doesn't let a few aches and pains dampen her sunny outlook. Having spent time in homes with kids, cats, and dogs, she revels in affection from everyone she meets. Perhaps because of her diminished eyesight, she gets a little nervous around large, boisterous dogs, so she would probably do best in a quiet home. Favorite hobbies include sitting on laps, destroying stuffed toys, and going for walks wearing her jaunty bandanna.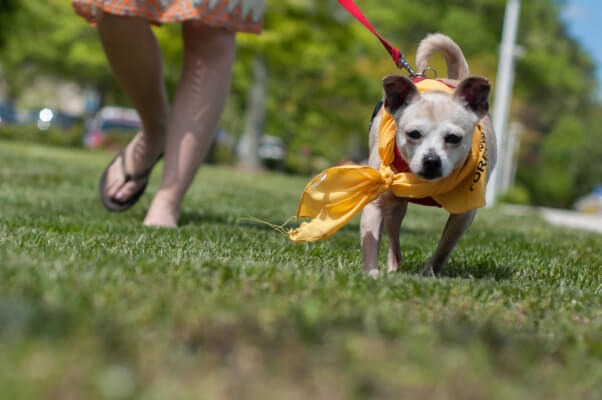 As anyone who has adopted a senior dog can tell you, the golden years can be some of the best years. No need to worry about housetraining, chewed-up pillows, or being dragged around the block—Daisy has already sown her wild oats and is ready to move on to cuddling on the couch. If you're a laid-back person looking for a four-legged friend to join you in the slow lane, this cheerful Daisy might be just the right pick for you. E-mail [email protected] to find out more about this precious little flower.