With his handsome tuxedo markings and dashing half-mustache, Buttons the cat may look every bit the cool and composed gentleman—but not long ago, his life was anything but chill.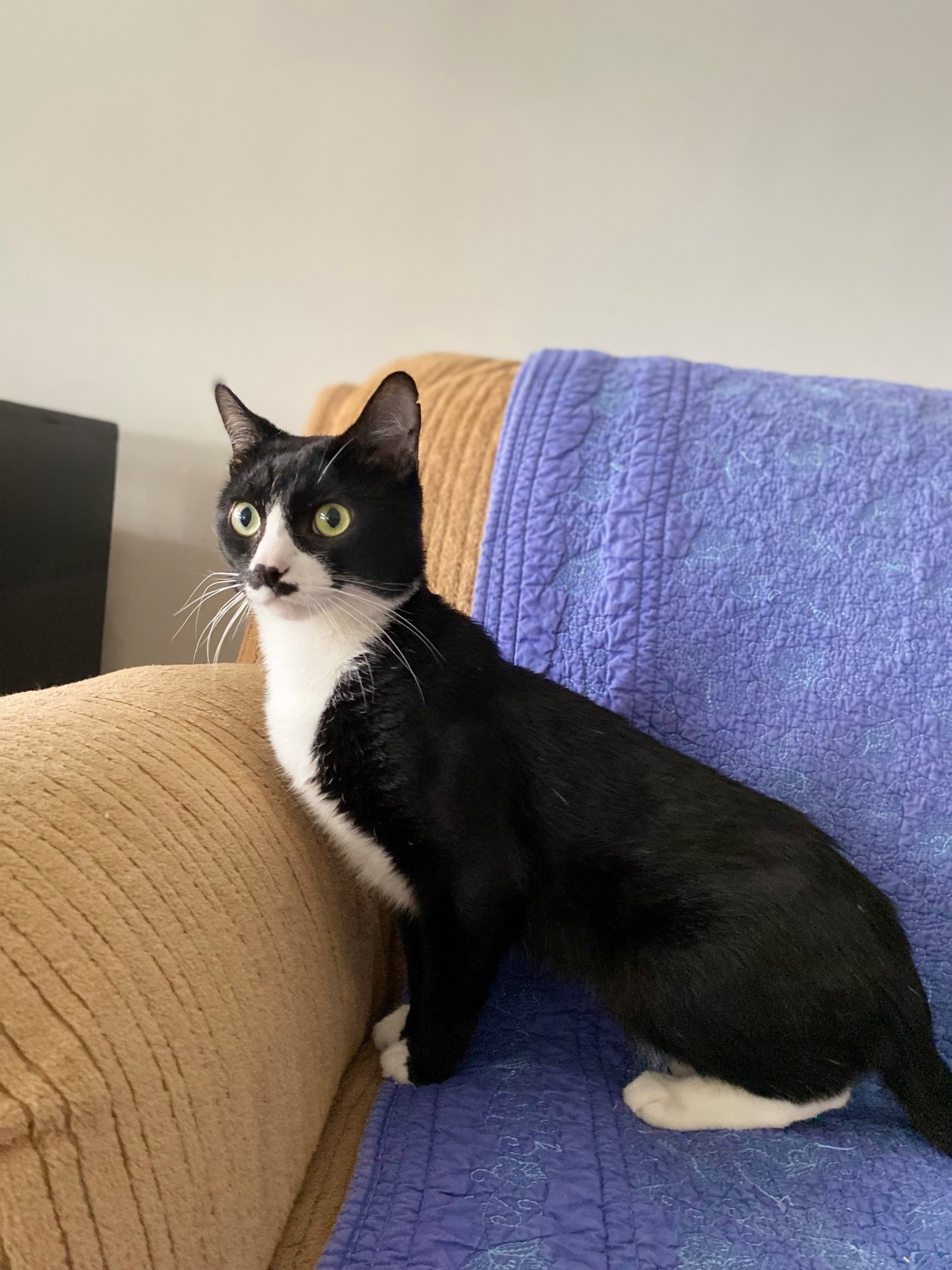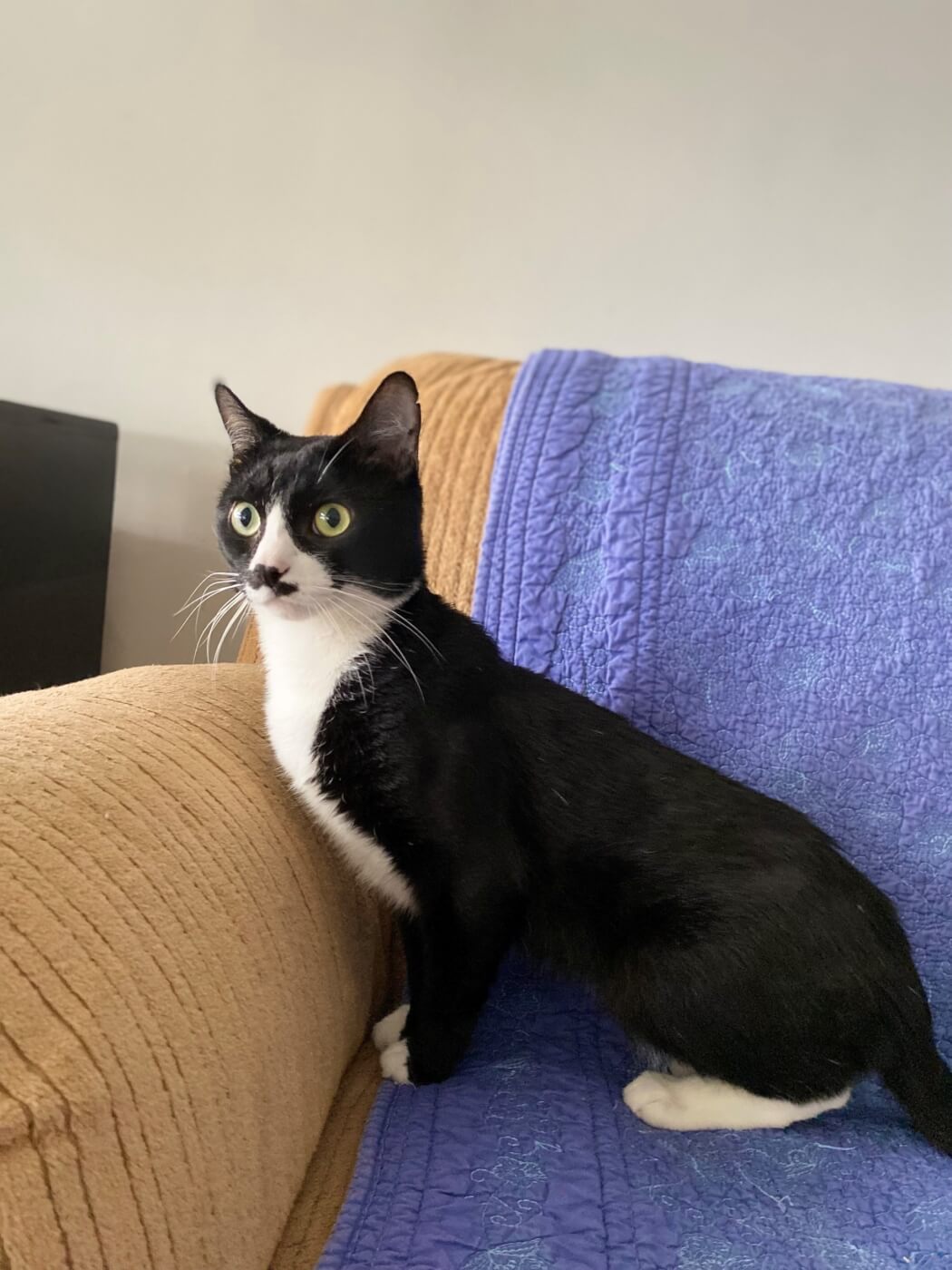 He was living in a loud, frenzied household full of cats, dogs, and children who didn't always get along. The chaotic energy was too much for Buttons, who became anxious and withdrawn. His former guardians understood that he was stressed, so they gave him to PETA's Community Animal Project fieldworkers so they could find him a more suitable home.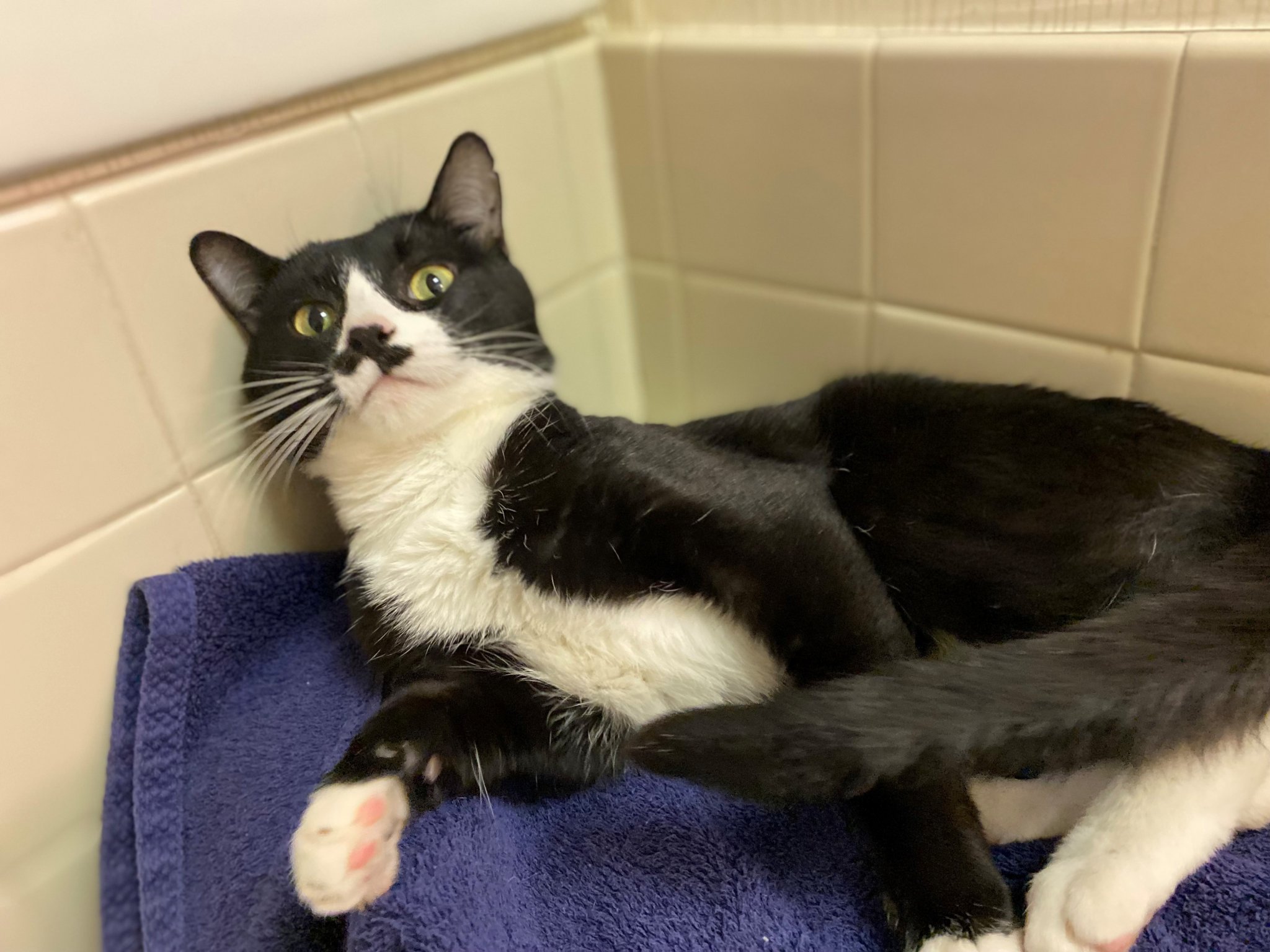 Upon his arrival at the Sam Simon Center (PETA's Norfolk, Virginia, headquarters), Buttons was so nervous that he hid in a cabinet. But once he'd spent a few nights in a calm, comfortable guest room, he went from buttoned up and bashful to downright lovey-dovey. He's so affectionate that he pushes his entire tiny body—with the force of a little freight train—into the hand of anyone he decides should pet him. Don't worry; he hasn't knocked anyone over—yet.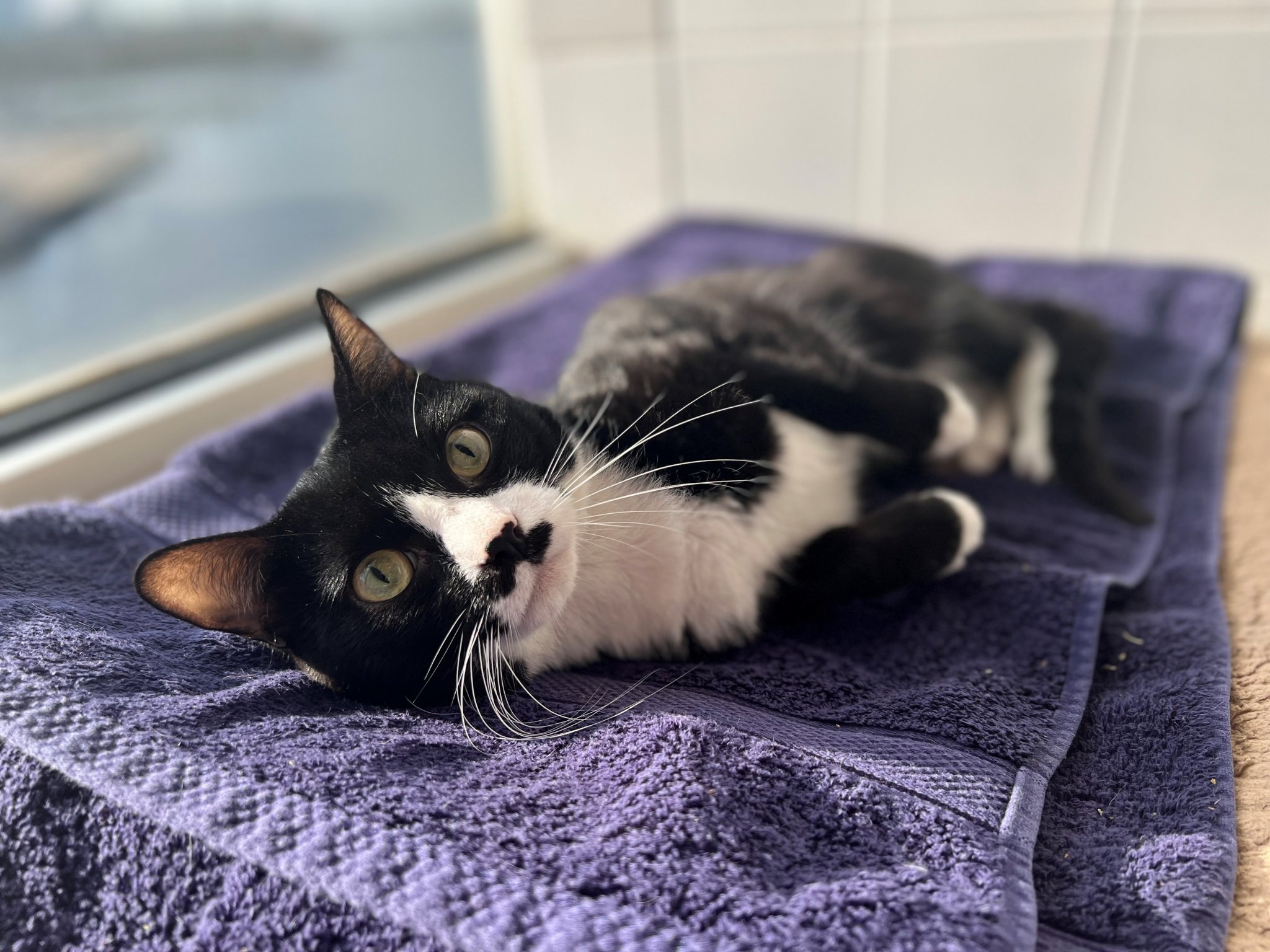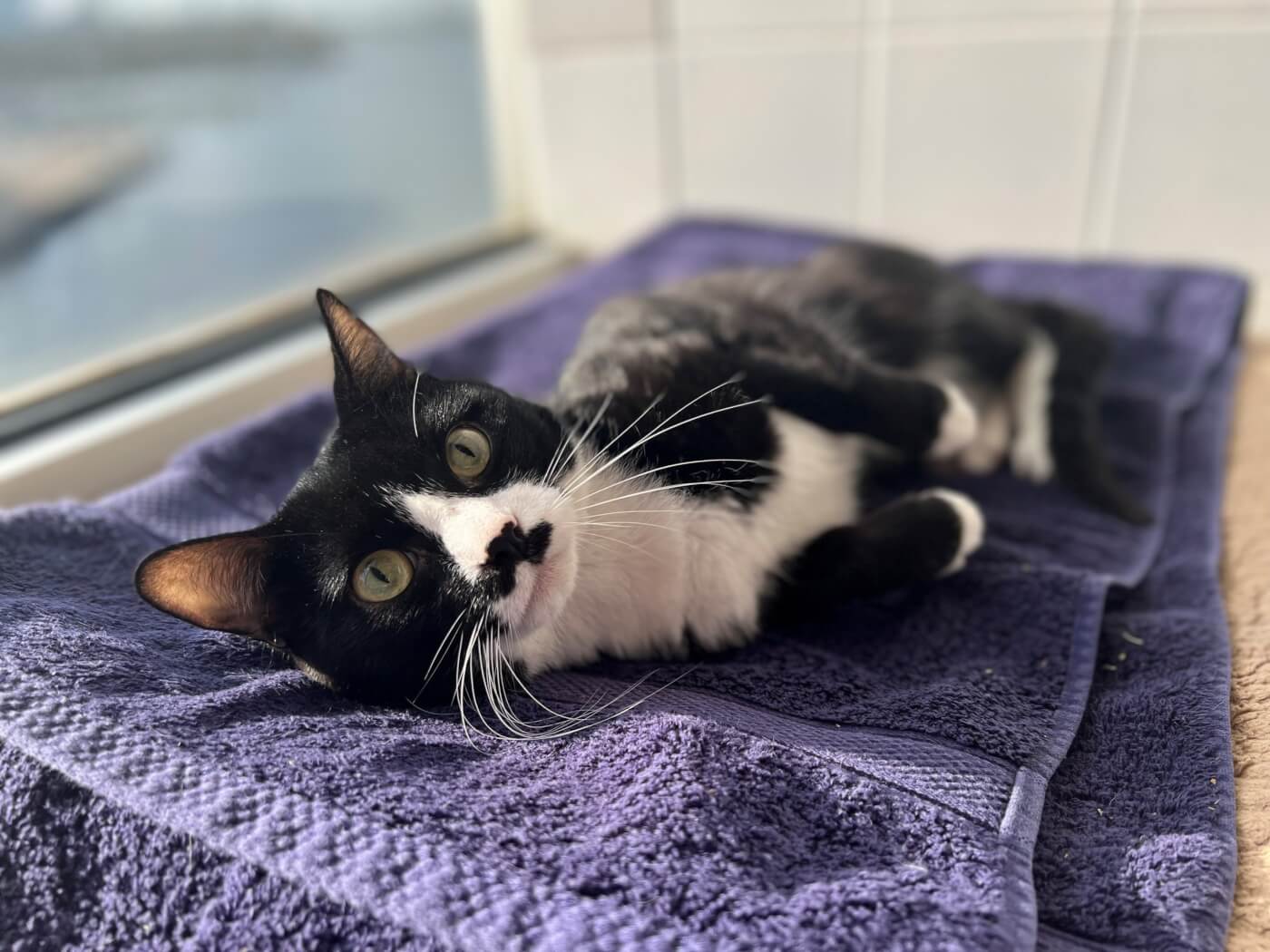 Being in a more peaceful environment has also allowed Buttons to discover his playful side. This zany fellow loves to sniff a little catnip and roll around in bliss. In fact, he gets so caught up in the moment—especially if head rubs are involved—that he's been known to roll right off a cat tree! He also enjoys watching the great outdoors from the safety and comfort of a window seat, where he can observe all the latest bird and squirrel drama from afar.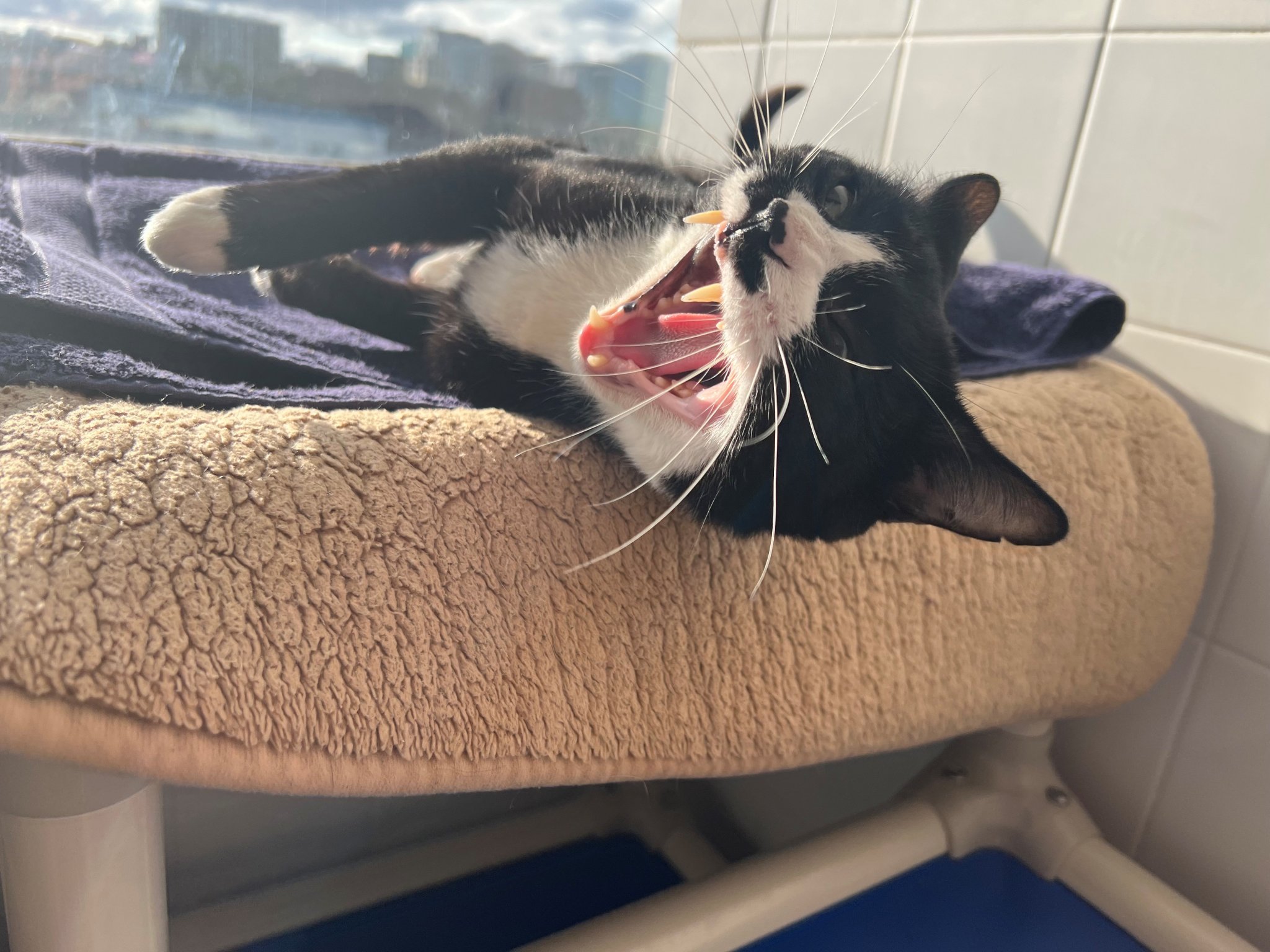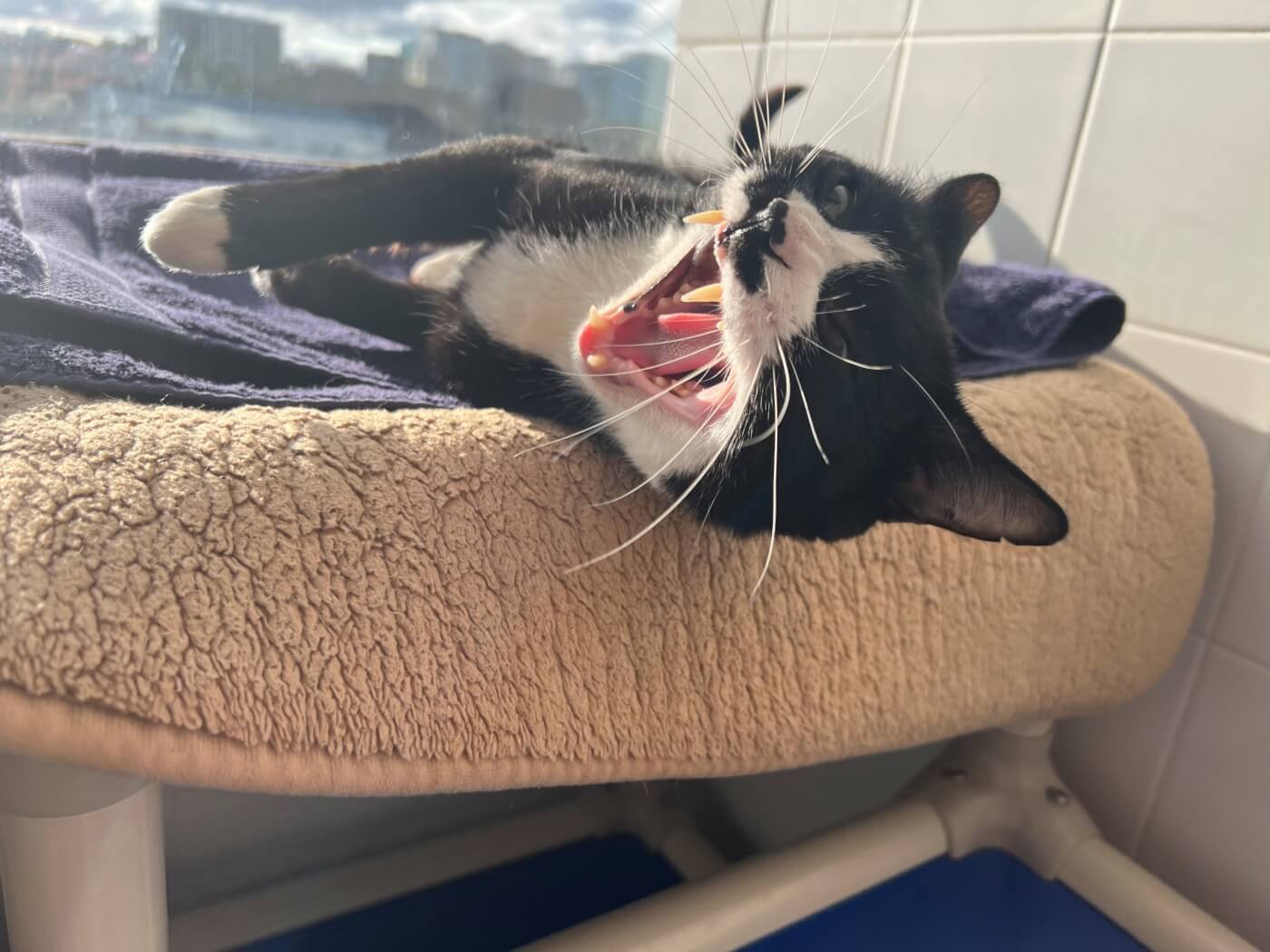 At about 5 to 7 years old, Buttons is a fellow who knows exactly what he wants—a comfortable home and a devoted guardian to cuddle with on the couch (plus maybe a little more catnip). He has been thriving in a quiet, adults-only foster home, and although he'll need to avoid potentially tumultuous situations, he may still do well with other laid-back animals or respectful older children.
Buttons is neutered, healthy, up to date on veterinary care, and ready to find his perfect match. Think that could be you? Contact [email protected] to learn more.