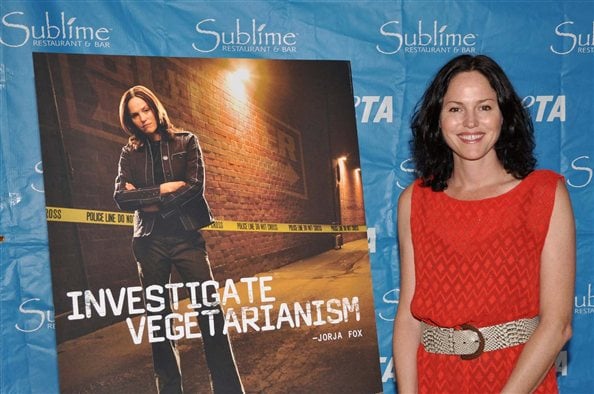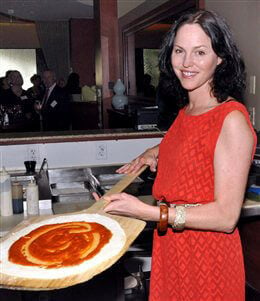 CSI star Jorja Fox thinks that everyone should play detective and investigate how animals are killed for food. Jorja unveiled her pro-vegetarian PETA ad to an enthusiastic crowd Sunday at Fort Lauderdale's gourmet vegan restaurant, Sublime, which is owned by PETA member and activist extraordinaire Nanci Alexander.
Jorja even got things cooking in the kitchen, helping the chefs with the evening's delicious cruelty-free feast, which included spicy Singapore street noodles, "chicken" picatta, and gourmet pizzas topped with Thai peanut sauce, vegan caviar, homemade barbecue sauce, and other exotic toppings.
Fox went vegetarian years ago—halfway through a sandwich. "I was having a meatball sub one day in Brooklyn, and it just clicked," she explains. "I was in the middle of that sandwich, and I put it down, and I never had meat again."
CSI fans: Follow Jorja's advice and do some sleuthing into the meat industry by clicking here.
Written by Michelle Sherrow