Update: PETA has filed a lawsuit against the New York State Department of Agriculture and Markets under the state's Freedom of Information Law (FOIL) seeking records relating to Adirondack Farms, LLC—the subject of last year's undercover PETA investigation that revealed routine abuse and neglect of cows (see below for details).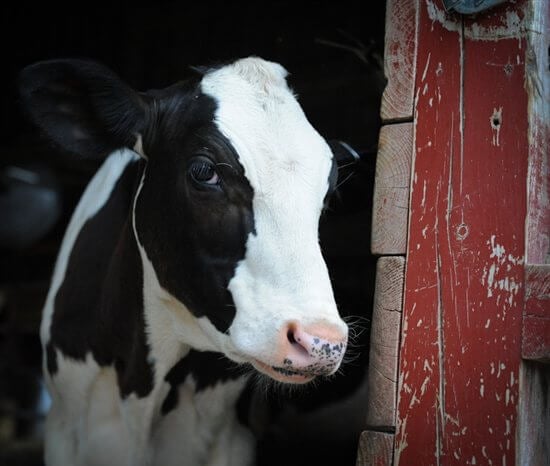 © Jo-Anne McArthur / We Animals
Despite these abuses, the department certified Adirondack under its Cattle Health Assurance Program, which is meant to protect the health and welfare of cows on dairy farms. Records relating to a farm's participation in this program are supposed to be open to the general public under FOIL, but the department has improperly denied PETA access to many of these records. Since this information is of vital interest to anyone who wants to see farmed animals treated with the respect and care that they deserve, PETA was left with no choice but to sue to obtain the withheld records.
Originally posted on April 11, 2012:
The dairy farm manager who repeatedly electro-shocked a cow in the face and brushed off the fact that his workers hit cows with poles and canes by saying that they sometimes "get carried away" is still employed as a manager at the farm—a month after PETA notified the farm's owners of the cruelty and released video evidence of the abuse.
More Cruelty Caught on Video
The same manager at Adirondack Farms, LLC, in Peru, New York, was recorded jabbing a downed cow in the ribs with a screwdriver and dragging her behind a skid steer. He cursed at her—calling her a "dumb b***h" and asking how the "f**k" she was unable to stand. You may remember that this man stated that when a cow's uterus prolapses during calving, workers simply "put [the uterus] back in and hope she lives … long enough for the beef truck to come get her."
Farm Silent on Ending Abuse
Before we went public with the video footage that we gathered during our undercover investigation, we asked the farm's owners to take immediate disciplinary action, including termination, against the employees who were documented abusing animals. We gave the owners a detailed list of men and explained what they did. We followed up. Four weeks later, the owners remain silent. Even after eye-opening news reports on the case, neither Adirondack Farms nor Agri-Mark, the company that it supplies with milk, has announced taking a single meaningful step to improve their animal welfare standards. And that this manager is still on the job at the farm suggests that it's cruel business as usual there and beyond in the dairy industry.
What You Can Do