An Osceola, Indiana, man suffered two broken arms and severe flesh wounds after his dog escaped from a cage and attacked him while he was sitting on the couch. And a 4-year-old Brooklyn boy was mauled to death inside his apartment by a dog who was normally kept caged. As a neighbor aptly said, "When you cage an animal and let it out, what do you think it will do? An animal goes wild."
Jailing dogs—who are curious, sensitive, and highly social animals—in boxes is cruel and a recipe for disaster. Like chaining, crating deprives dogs of exercise, mental stimulation, and social interaction—everything that they need to be happy and well-adjusted—and can turn them into ticking time bombs. Crated dogs are prone to depression, hyperactivity, and aggression.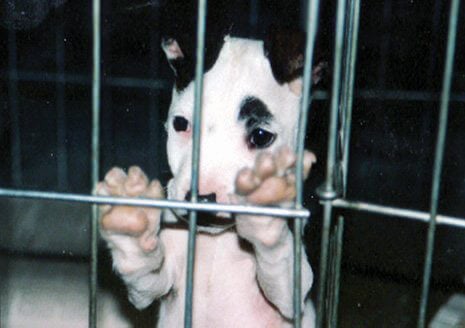 Let's hope that these tragic attacks serve as a wake-up call for people who insist that their dogs "love" to be locked in cages all day long. Enlist a dog-walker, pet sitter, or doggy daycare; install a doggie door; and/or enroll in a humane, interactive training class with your dogs—don't sentence them to the cruel and unusual punishment of a life lived behind bars.

Written by Lindsay Pollard-Post