Slip vegetarian model and reality TV star Courtney Stodden into a lettuce bikini, put her on the busiest street corner in Hollywood, and throw in some free veggie hot dogs (courtesy of Pink's), and you have a photo op made in paparazzi heaven: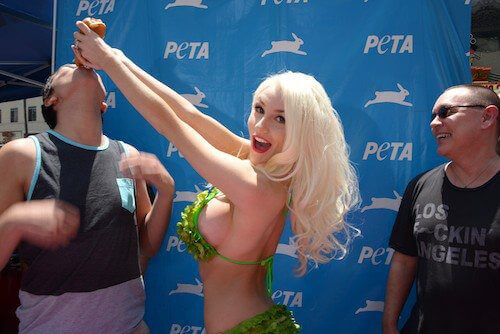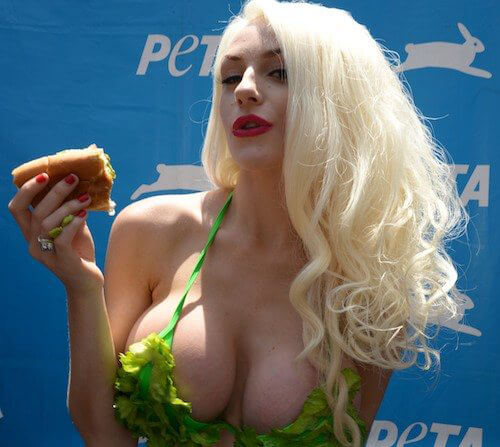 Veggie dogs taste great, are good for you, and don't contain all the chemicals, bugs, pig snouts, and other yucky stuff found in "real" hot dogs.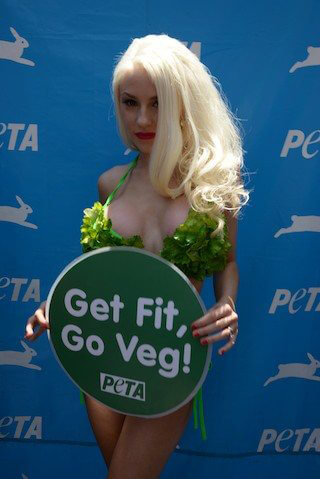 And as Courtney's slim physique amply illustrates, vegetarians' consciences aren't the only things that are lighter—on average, vegetarians weigh 10 to 20 pounds less than meat-eaters do. Vegetarians also slash their risk of heart disease, diabetes, cancer, impotence, and other conditions.
"You feel better within yourself because you're not only saving animals but you're actually helping the environment," says Courtney. "The best way to help save animals is not to eat them."
Want to eat like a "Lettuce Lady"? It's easy!