Update: One of Angel's owners appealed her case, but today, a judge upheld the conviction and sentenced the woman to 180 days in jail (with 170 days suspended). The judge also fined her $100, in addition to court costs, and upheld her lifetime ban on owning animals.
Originally posted on March 19, 2014
PETA's straw-delivery volunteers see the worst that society has to offer—dogs starved for attention (and often food), sentenced to life on a chain, and surrounded by mud and garbage. Dogs with nothing more than old refrigerators, truck camper shells, or overturned barrels for "shelter"—if they have any shelter at all, even on snow-covered ground. Dogs suffering from heartworm disease, flystrike so severe that pieces of their ears have been eaten away, frostbite, broken bones, mange, and horrific injuries—all left untreated. But our staffers and volunteers still encounter situations that shock them, and that's what happened while two of them were delivering straw in Franklin, Virginia, last year on the day after Thanksgiving. As the volunteers approached the pen in the backyard, a pit bull named Angel tumbled out of her doghouse. She wagged her tail, but that was all that she had the energy to do. No matter how hard she tried, she couldn't muster the strength to stand or right herself, let alone walk even the few feet to her visitors.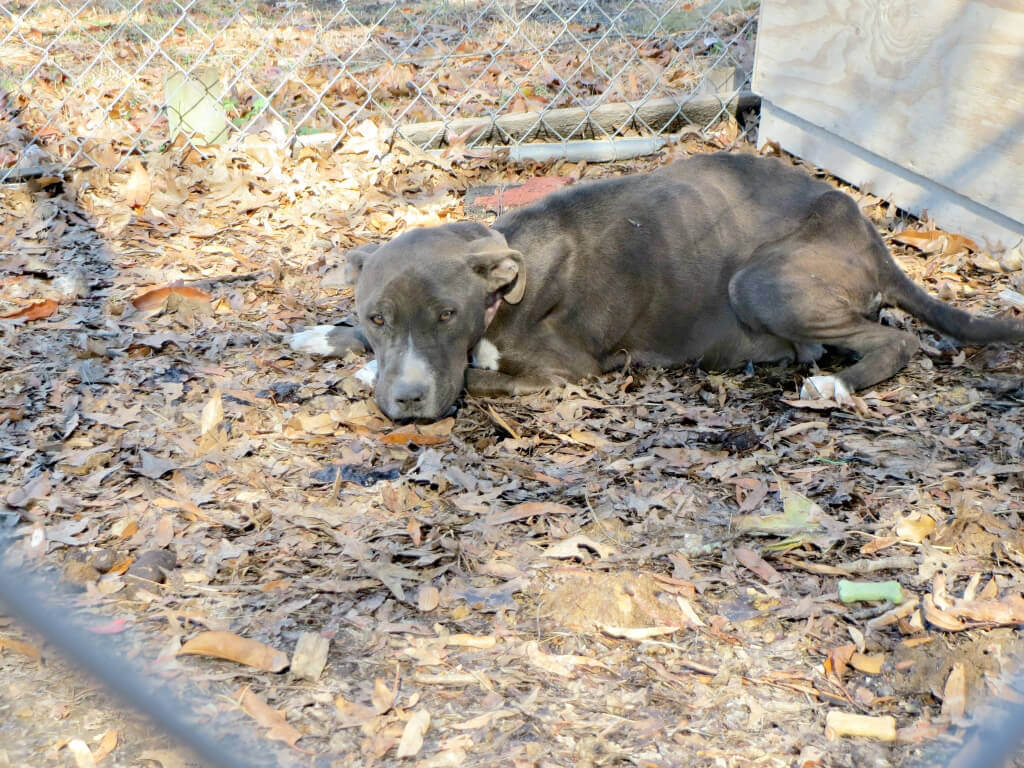 Angel was heavily pregnant and suffering from tremors. Her spine, hips, ribs, and shoulder blades protruded sharply from her emaciated body. One of PETA's volunteers had to crawl under the pen's padlocked fence to get to her, since her owners didn't know where the key was. We rushed Angel to a veterinarian who diagnosed her with advanced starvation, anemia, and severe parasite infestation. She had the lowest body temperature the vet had ever seen, from the combination of shock, the cold outdoor temperature, and her total lack of body fat. Because the vet determined that Angel was suffering and unlikely to survive even the most aggressive treatment, he recommended that she be euthanized on the spot, and she slipped peacefully away.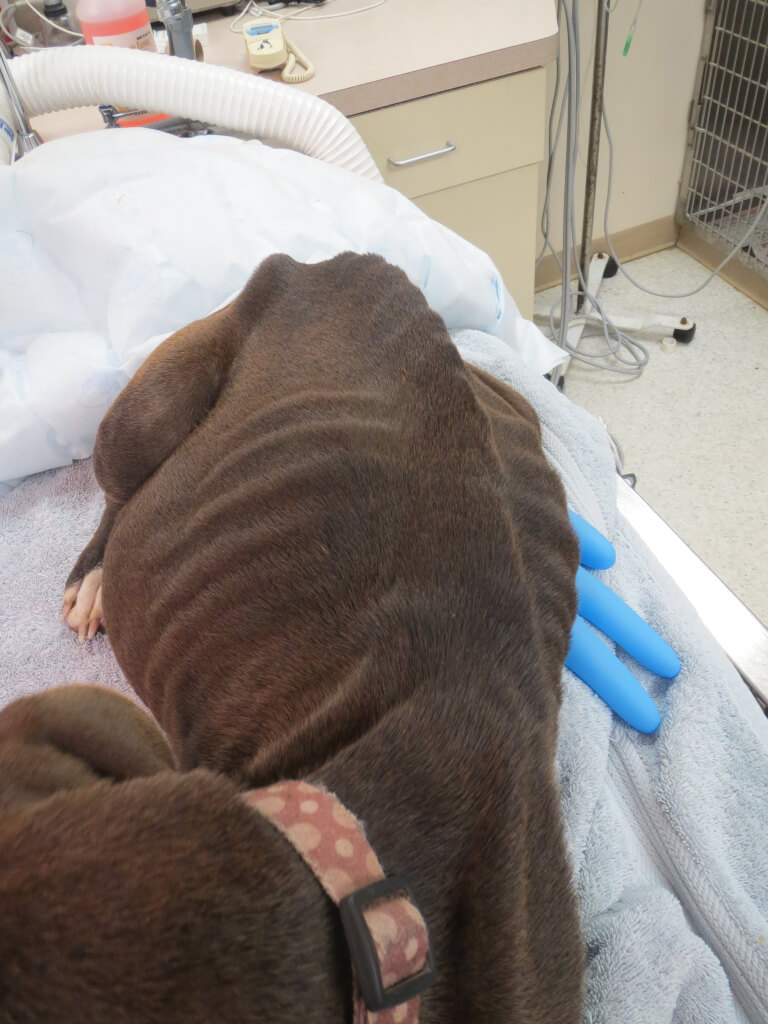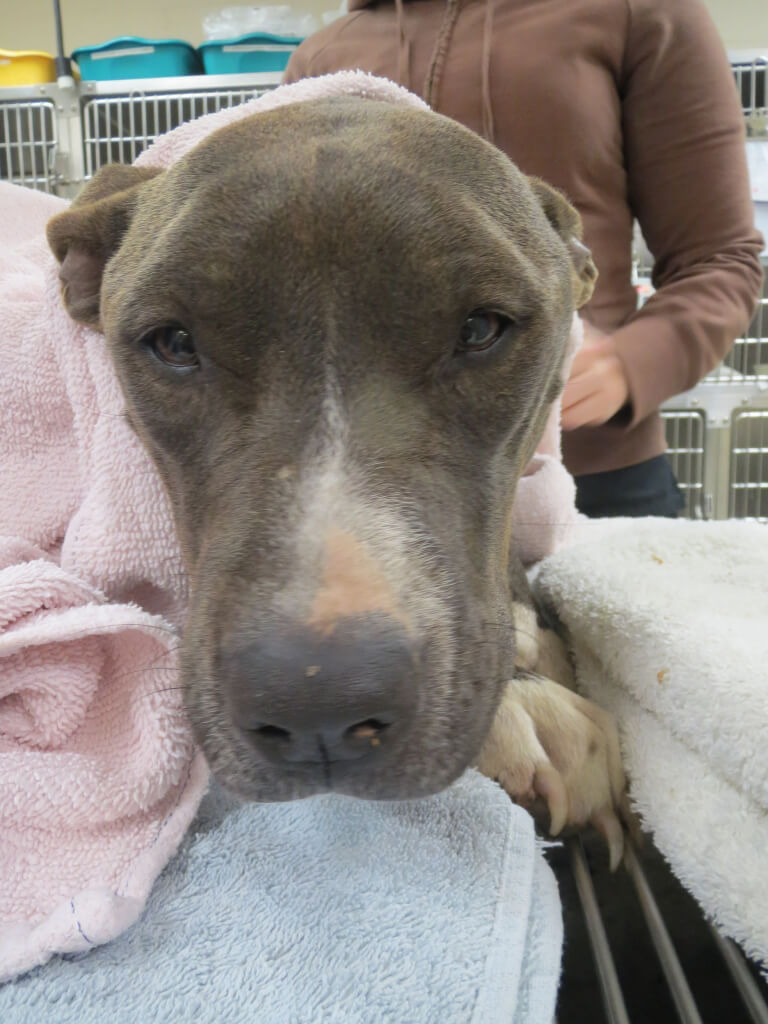 PETA filed charges against her owners, and on Monday, after the veterinarian testified that Angel's debilitated condition was caused by long-term starvation and neglect and that she "would have been dead by the next morning," the judge fined each of Angel's owners $500 and sentenced one of them to a year in jail with 11 months suspended and the 30-day jail term to begin immediately. The other owner's 30-day jail term was suspended. But most importantly, the judge banned both of them from owning animals, so they will never again be able to subject another dog to what Angel endured.
What You Can Do
If you ever have any reason to suspect that an animal is being abused or neglected, please check, and always report it to authorities. Don't wait until it's too late.