In July 2009, nearly 500 sick, emaciated, and injured dogs (some of whom are shown in the photos below) were rescued from a hellish Bowie, Texas, puppy mill called Maggic Pets/Heddins Kennels. But more than a year later, the county attorney's office has yet to file even a single criminal charge against Cloyce and Carol Heddins, the owners of the facility. Worst of all, the Heddins are rumored to be back in business with a new hoard of dogs!
During the 2009 rescue, teams reportedly found dogs who were locked in cages with no water, dogs who were missing legs, four dead dogs, and the bones of others. An elderly Chihuahua suffering from a broken jaw could only eat by softening his kibble with saliva before swallowing, and an elderly poodle had become virtually blind because the fur around his eyes was severely matted and his eyes were encrusted with discharge.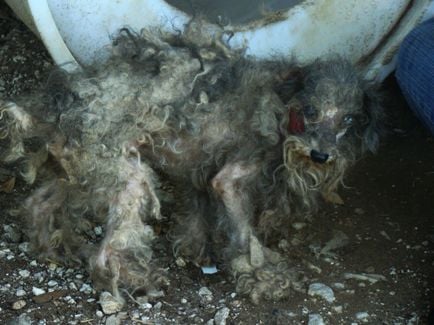 We can join the howls of protest over this injustice by sending a letter to Montague County Attorney Ronald Walker, urging him to file cruelty-to-animals charges against the Heddins immediately. And for the sake of the dogs who are suffering in other nightmarish facilities across the country, let's remind our friends and family that this is what they are likely supporting if they are buying animals from pet stores.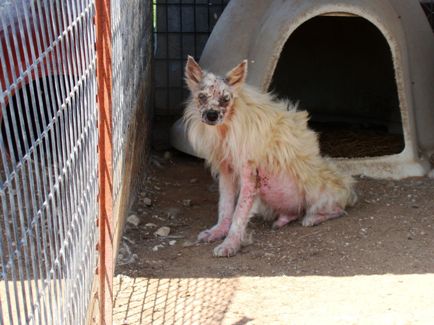 Written by Lindsay Pollard-Post