Lots of frogs, fetal pigs, sharks, and cats will all be spared if two teens from Seymour, Connecticut, have their way. Mary Sheppard and Rachel Matos are circulating a petition in their high school that requests a ban on dissection in biology and anatomy classes and replacing it with modern and humane computer-based learning programs.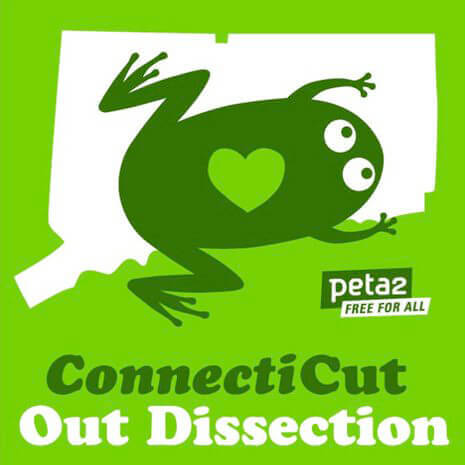 The students cite the trail of cruelty as the main reason they feel dissection is wrong. Many animals used for dissection are captured in the wild or bred to be killed. Cats used in dissections are often lost, stray, or even stolen animals who have been purchased from animal shelters.
The Connecticut General Assembly is currently considering a law that would allow students to opt out of animal dissection and be provided with humane alternatives. If you live in Connecticut, please help students like Mary and Rachel by letting your legislators know that students should not be forced to harm animals in classrooms. You can also join the cause on Facebook.
PETA offers a free "Cut Out Dissection" pack to help students, teachers, parents, or anyone else work to ban dissection in schools or at least convince schools to offer students a humane learning method. Click here to get your pack.
Written by Michelle Sherrow