SeaWorld isn't the only business that's seeing empty seats, as more and more people are refusing to buy a ticket to watch broken animals perform stupid tricks. The number of performances offered by Ringling Bros. and Barnum & Bailey Circus this year shows a significant decline.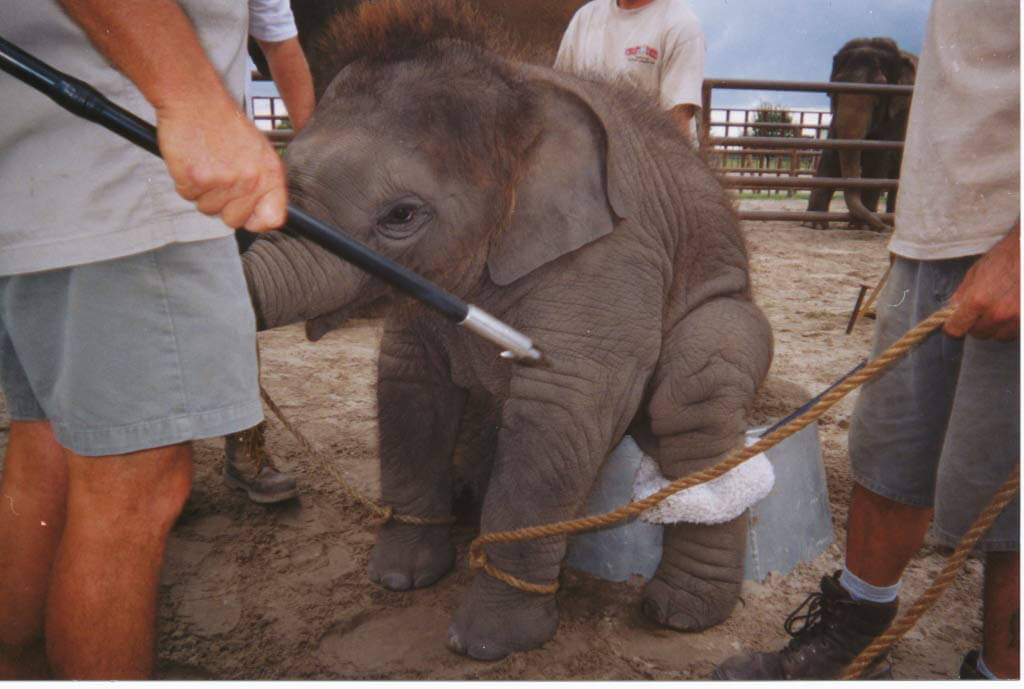 While Ringling had a total of 617 show dates last year, they've only scheduled 544 performances for 2014. Even in Florida, which is home to Ringling's headquarters and cruel breeding compound, it appears that interest is plummeting. In Miami, the circus scheduled less than half the number of performances it offered last year.
Ringling had a total of 20 show dates across New York State in 2014—seven fewer than last year.
When Mexico City banned the use of animals in circuses earlier this year, Ringling may have realized that its days are numbered. Last year, the circus spent 19 days there, but only 12 in 2014, and in Monterrey—the only other city in Mexico that the circus traveled to—its run dropped from 12 days to five.
Perhaps a newspaper review from a couple years ago titled, "Ringling Circus Is Mostly a Waste" summed it up best: "The two-hour performance, full of mile-wide smiles and surface sheen hiding an almost frantic desperation to be 'the greatest show on Earth,' seems pale and hokey in 2011, following a quarter-century of the genuine polish, showmanship, artistry and human achievement of Cirque du Soleil and its ilk."
What You Can Do
Continue to stay away from Ringling shows and talk to friends and family who may still be in the dark about the circus's cruel treatment of animals. Also, ask Living Social to stop supporting this sinking ship with ticket promotions.