Today, amid a flurry of tourists and cameras, PETA unveiled our new "Let Vegetarianism Grow on You" ad in Times Square. In the ad, the always witty Cloris Leachman wears a dress of red cabbage and leaf lettuce. The release follows last week's publication of the results of the biggest medical study ever to conclude that avoiding meat gives people a better chance of living longer. Who better to illustrate the point than Cloris, a vibrant 82-year-old vegetarian?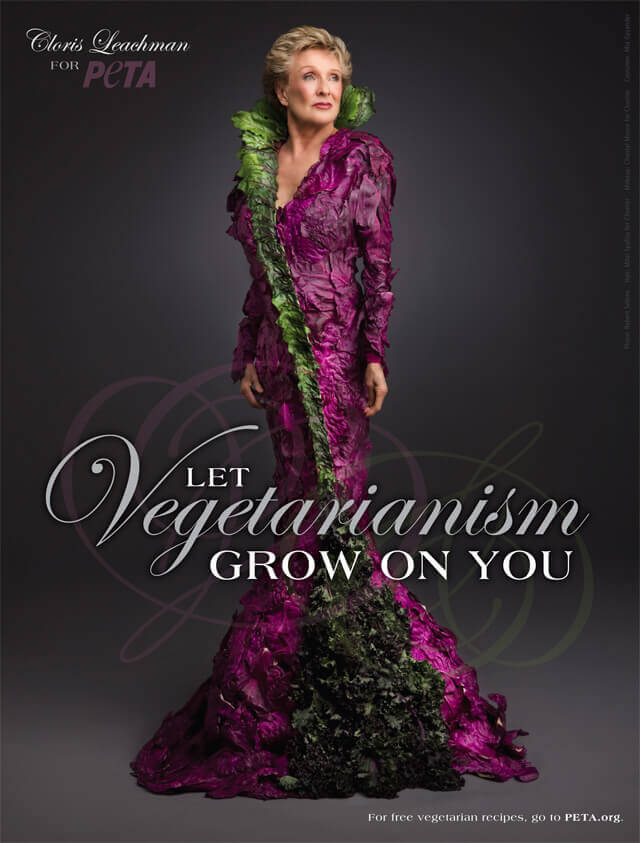 For those of you who were unable to make the trip to the unveiling, no worries. We've got exclusive photos of the event as well as video of Cloris for ya.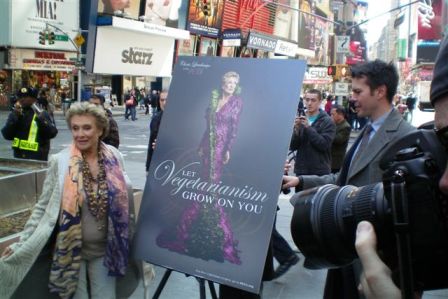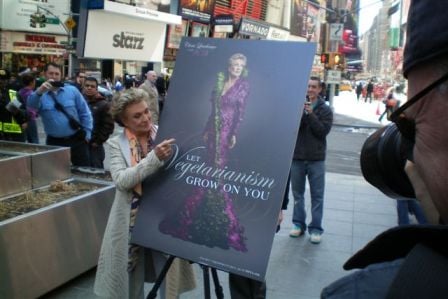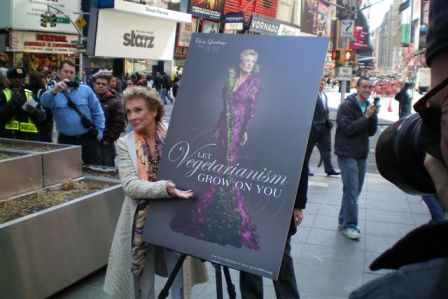 Thanks Cloris—you're now in our Lettuce Ladies Hall of Fame!
Written by Shawna Flavell