You know the old cliché of the sea lion being carted around by a traveling act and made to balance a ball on the nose? Well, it's still happening. Squalus Inc., performing under the name Sea Lion Splash, trucks California and South American sea lions across the country to fairs and other venues to force them to perform meaningless tricks and pose for pictures with the public.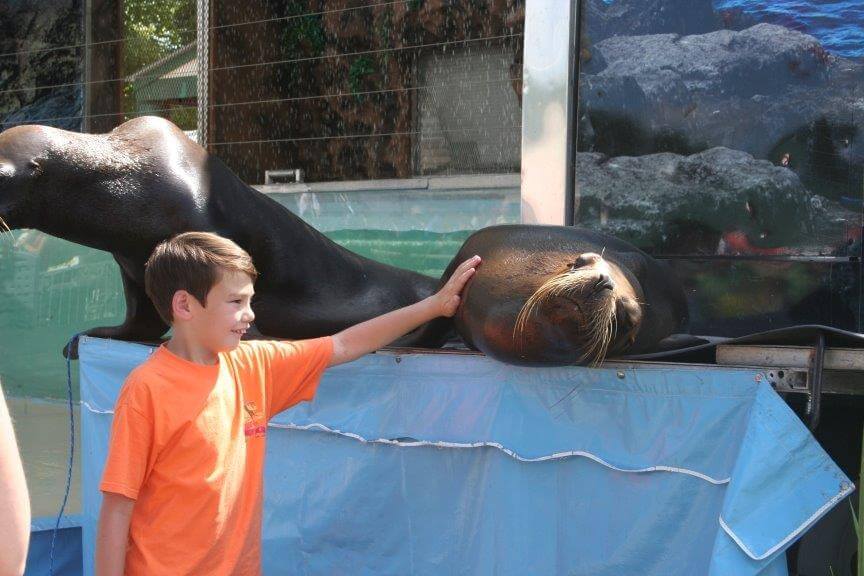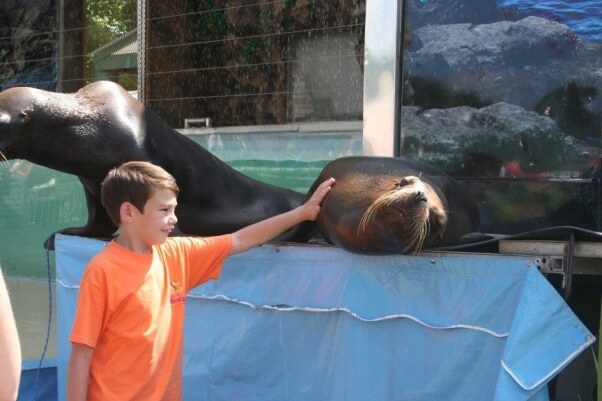 PETA has been filing complaints about Sea Lion Splash for years, and the U.S. Department of Agriculture just cited the shabby outfit for a number of violations of the Animal Welfare Act. Among them, the exhibitor was cited for failing to continue testing animals for leptospirosis after two of them tested positive for possible infection. Leptospirosis is transmissible between humans and animals. Sea Lion Splash also kept these saltwater animals in freshwater, which is likely why three of the five are exhibiting painful eye conditions.
And earlier this year, a whistleblower and former employee contacted PETA to reveal horrific abuse of the sea lions, including that trainers beat them with pipes and poles.
In nature, sea lions swim at speeds of up to 25 miles an hour, dive deep into the ocean and remain underwater for nearly 10 minutes, and gather in huge colonies. In captivity, they are denied everything that is natural and important to them.
What You Can Do
Ticket sales keep sea lion shows in business and sea lions suffering. If Sea Lion Splash comes to your local fair, let the organizer and local officials know that this is not entertainment—it's abuse.