PETA gets requests from people for free doghouses for dogs of all shapes and sizes. But when our fieldworker laid eyes on 7-pound Chloe, she did a double take: This little dog was chained up outside! 
Unable to bear the thought that the tiny Chihuahua would spend the rest of her life outdoors simply because her guardians said that they couldn't housetrain her, our fieldworker decided something had to give. Small short-haired dogs like Chloe are especially susceptible to hot and cold weather, so she would be miserable outside. She might not even survive the upcoming hot summer months.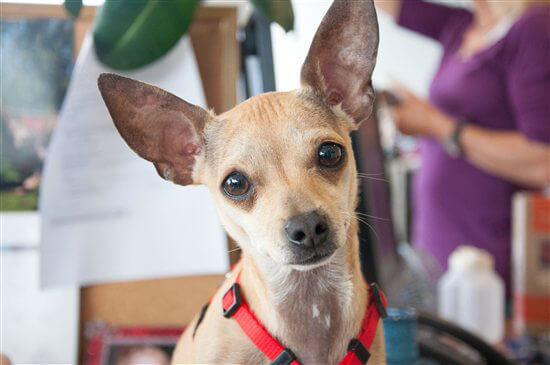 What a relief that Chloe's family agreed that she would be safer and happier indoors. When we ran an adoption ad, we heard from a sweet woman who had recently lost her Chihuahua because of complications from diabetes. Since our potential adopter described herself as a retired, "stay-at-home dog mom" able to housetrain her properly, we knew Chloe was in luck.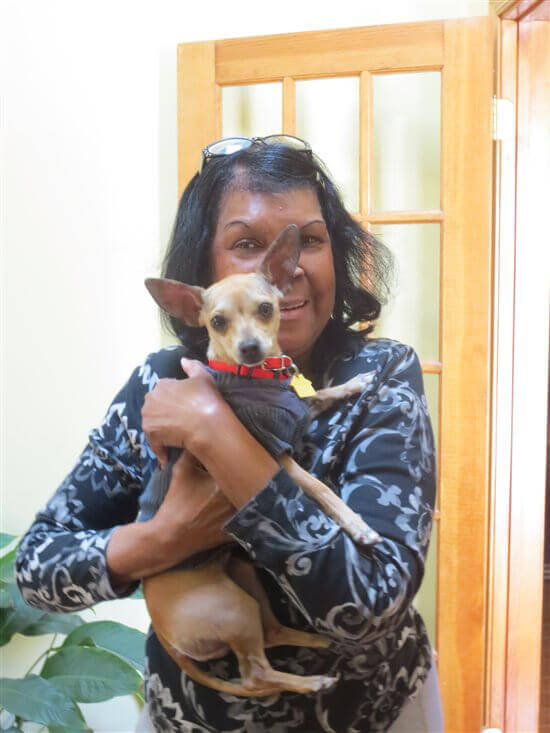 Sure enough, Chloe has mastered housetraining in her new home and is sticking to her new mom like glue, even claiming a satin pillow on the couch as her special spot. Sounds like the magnet on her new mom's refrigerator that reads, "I'm owned by a Chihuahua," isn't far off base.