A poll in Sports Illustrated named Chase Utley one of the "meanest" players in baseball, but we don't buy it. That's because Chase doesn't buy animals—he always adopts, and he asks his fans to do the same.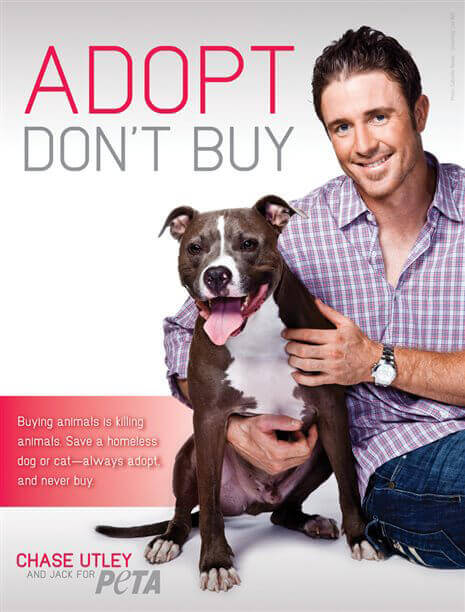 The MLB all-star might be a fierce competitor, but off the field, he's a fierce defender of animals—in addition to posing for a PETA ad, he has also volunteered with the Pennsylvania SPCA, and even started his own charity, Utley All-Star Animals.
We have a feeling that Chase's tough-guy rep would quickly turn to mush if his fellow ballplayers were to stop by his next Utley All-Star Animals fundraiser. Regardless, we're betting it's his rescued buddy, Jack's opinion that matters most.
Written by Michelle Kretzer