'Twas two nights before Christmas, and all through the region
Few people were stirring because of the season.
But PETA's fieldworkers were out doing good
Giving dogs food, straw, and houses of wood.
When what to their wondering eyes should appear,
But a miniature puggle, in mud up to his ear.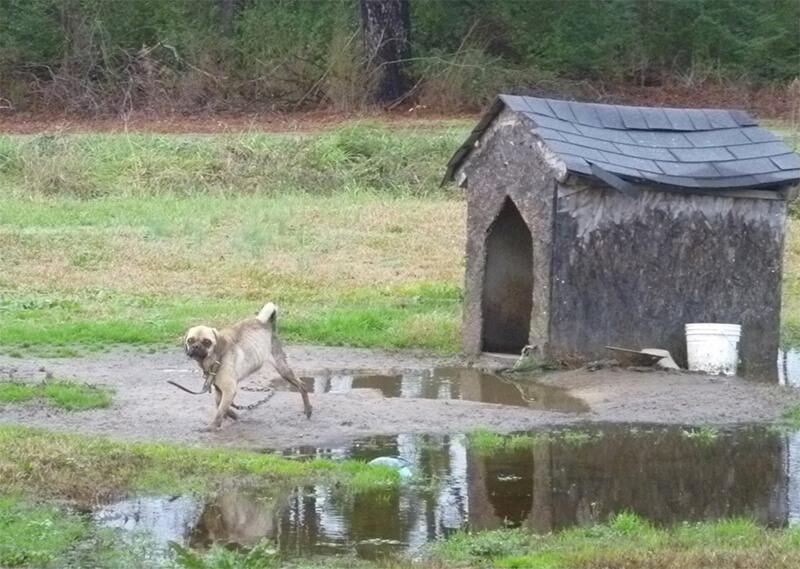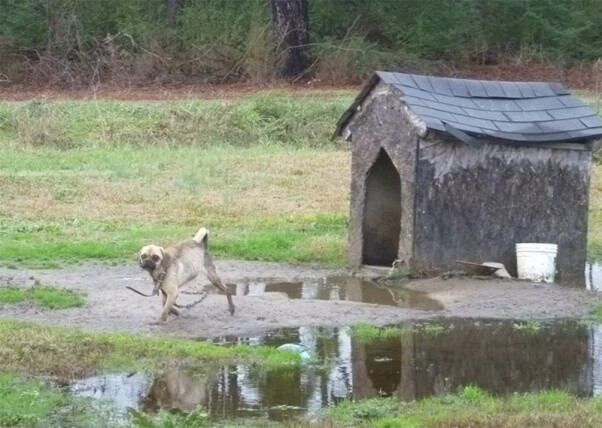 The cute little puggle was lively and quick,
And they saw in a moment he was surrounded by ick.
Attached to his neck was a big metal chain.
His doghouse was crumbling—no protection from rain.
He was skinny and dirty, a sad little sight.
He spent his time lonely, all day and all night.
His eyes, how they twinkled as he wriggled with glee.
These people had come here to help him go free!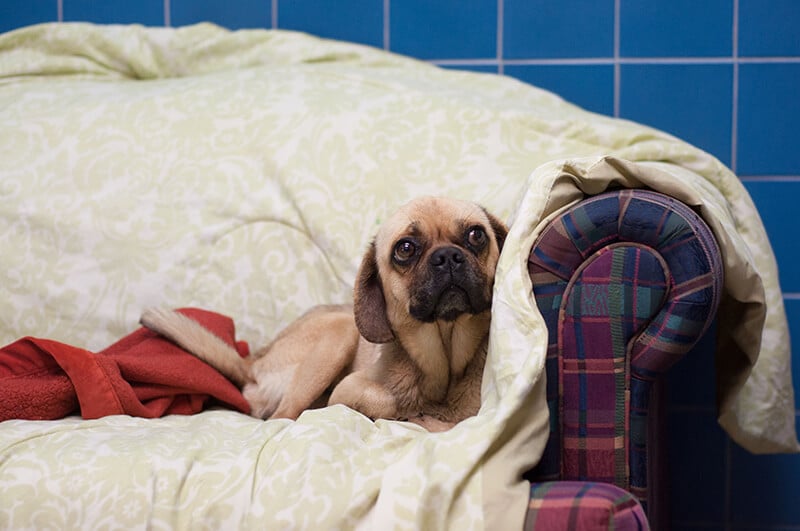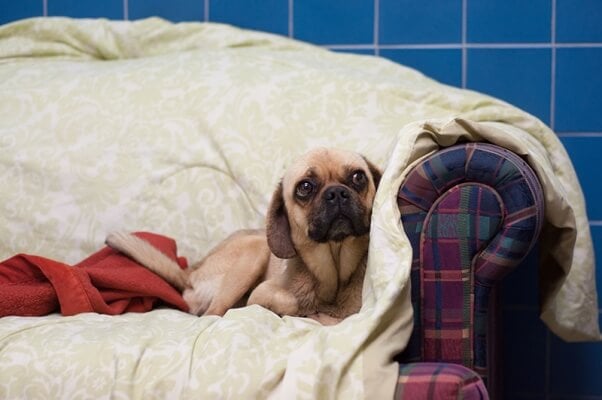 The owner said, no, he had no use for that dog.
So they dashed away, dashed away all through the fog.
Returning to PETA, he had not a care.
He slept in the van with his feet in the air.
A meal and a bath made him merry indeed.
Now, a loving new home is all he will need.
Are you looking for a puggle to snuggle—and cuddle with, too? Then e-mail [email protected] to make this puggle's dreams come true.