PETA rescued pup Miki is a pro at celebrating. And she's happy to make your National Dog Day, too.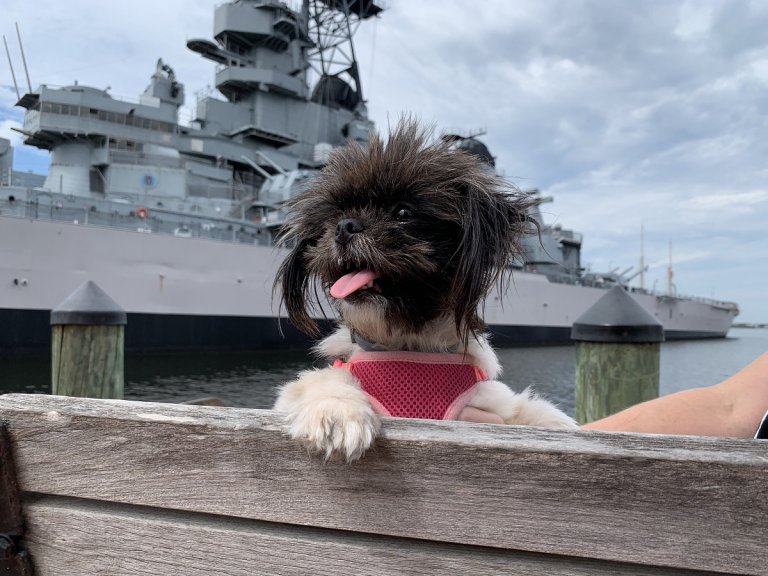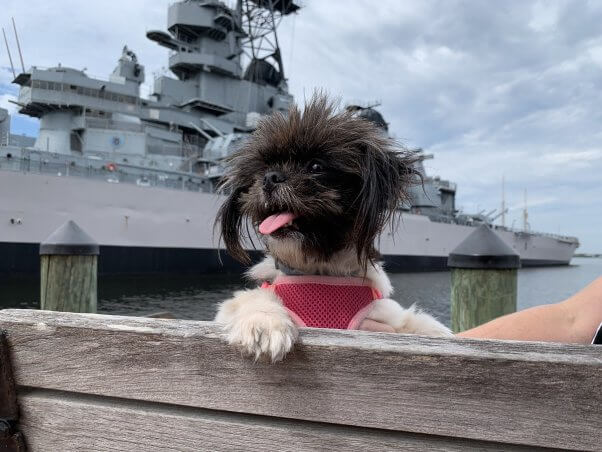 Miki was surrendered to PETA by owners who knew that they couldn't give this spunky little girl the care that she requires. She is going to need surgery for two severely luxated patellas, a condition in which her kneecaps ride outside their femoral grooves when she flexes her knees.  We searched for just the right guardian who would be able to provide for all her needs. Meanwhile, Miki hung out at PETA's shelter at our Norfolk, Virginia, headquarters, the Sam Simon Center.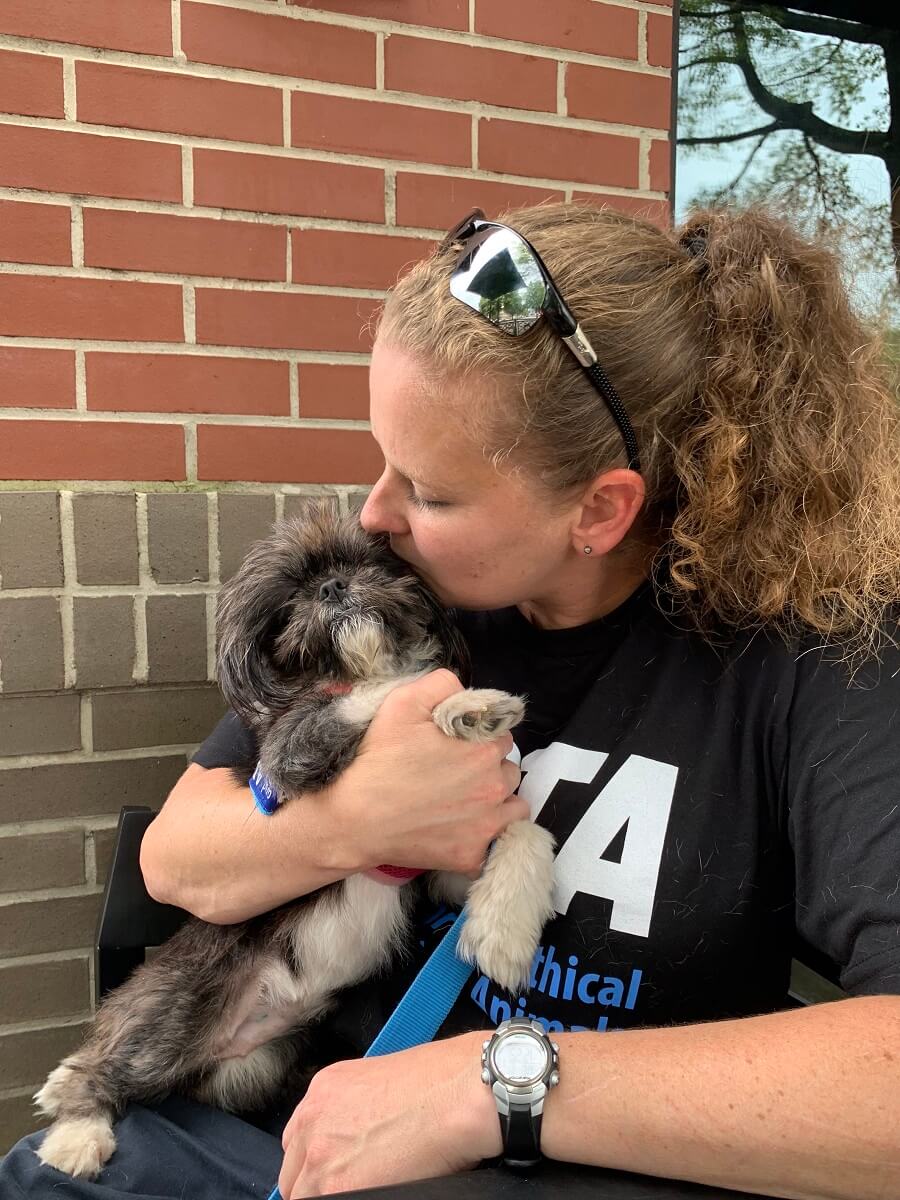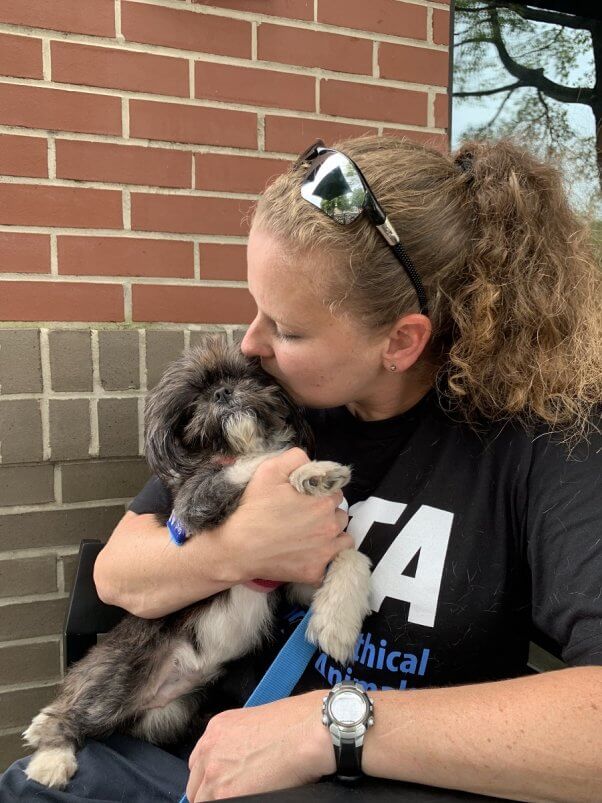 Miki was enjoying getting treats and scratches and going on walks around PETA's office. But we felt that she deserved a chance to put her energy to good use and have her very own day of fun away from the office and out on the town. So off we went!
Smile along with this little gal as she explores, makes friends, and sips a puppuccino.
As you might imagine, it didn't take long for a fantastic guardian to step up to give sweet Miki her happily ever after. And there are millions of other awesome animals of all shapes, sizes, and breeds waiting in shelters to be adopted.
If you're ready to make this National Dog Day the day that you add a new member to the family, please visit your local shelter and adopt. Sign PETA's pledge to spay or neuter and give your companion the lifetime of love that he or she deserves.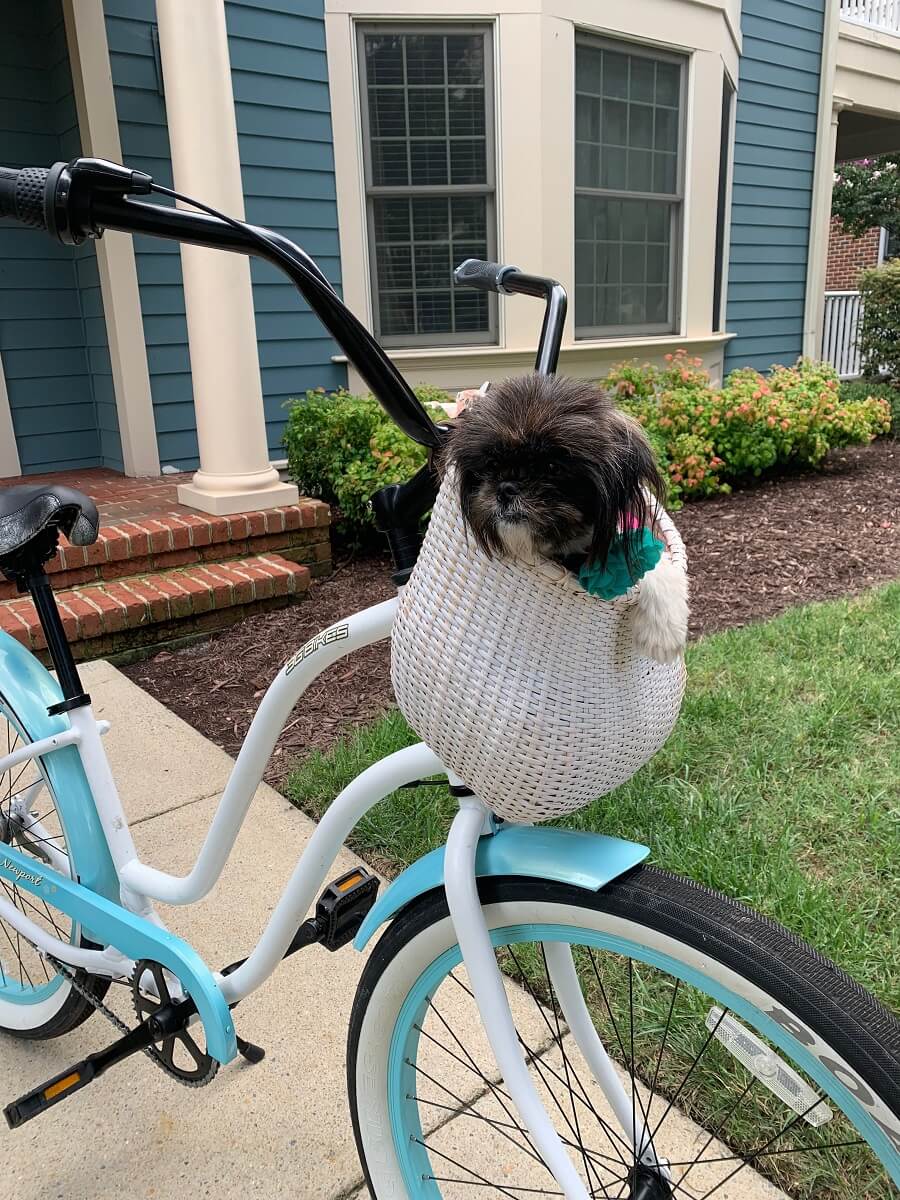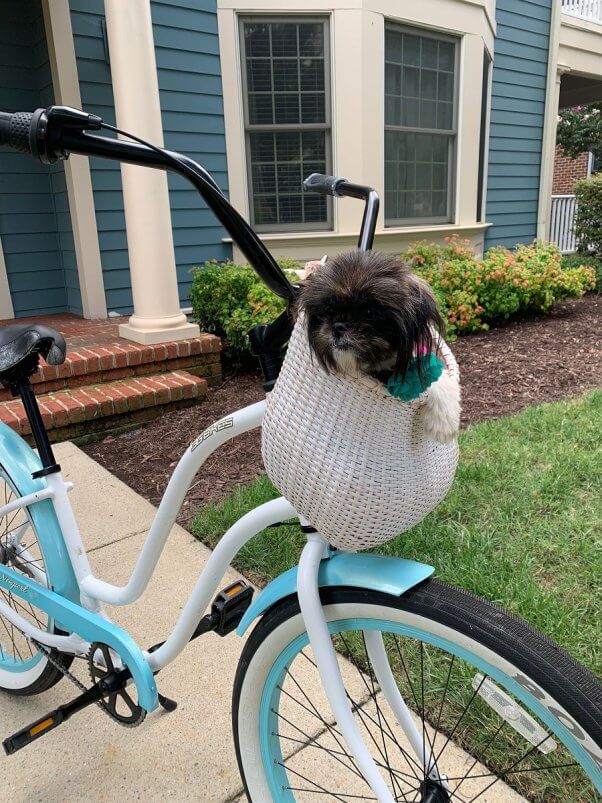 Wearing this comfy tee from the PETA Shop is a pawesome way to spread the message that buying animals dogs from pet shops or breeders steals homes away from the those animals waiting in shelters and trying to survive on the streets.