To keep up with the ever-growing demand for vegan and dairy-free options, more businesses are offering delicious vegan-friendly products.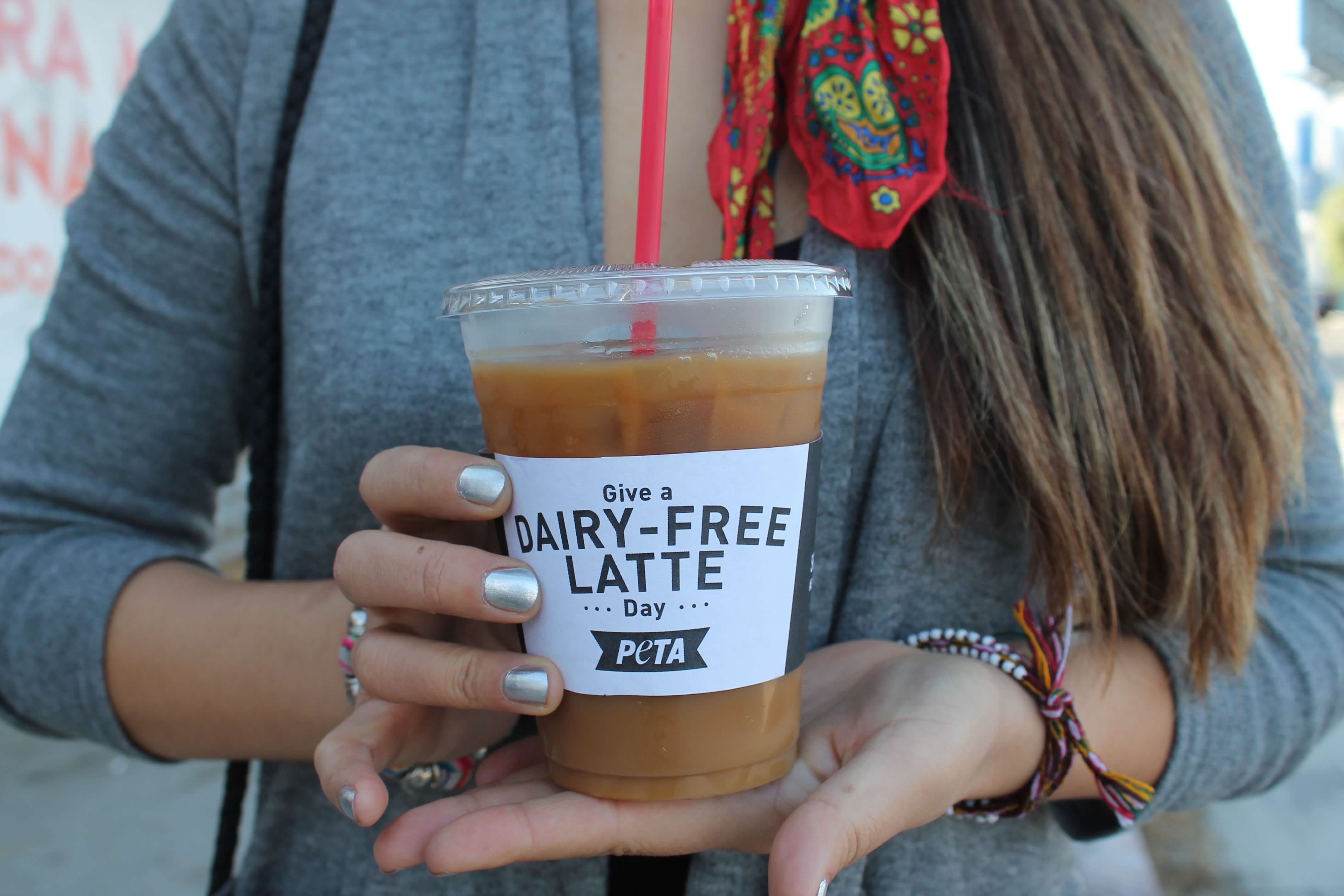 More coffee shops than ever before—including Biggby Coffee, Caribou Coffee, The Coffee Bean & Tea Leaf, Dunkin' Donuts, and Starbucks—are offering vegan options, including nondairy milks, like soy, coconut, or almond milk. Peet's Coffee & Tea is even taking it to the next level by offering house-made vegan whipped cream at all its locations. Score!
Every year, PETA celebrates "Give a Dairy-Free Latte" Day—a cheery way to promote nondairy milks and let others know that by ditching dairy "products", they can help prevent baby cows from being torn away from their mothers on dairy farms. We invite participants to buy a vegan latte for someone who's not vegan (yet)—a friend, colleague, family member, or stranger—wrap it with a printable sleeve, snap a photo of their kind deed, and then tag it with #DairyFreeLatteDay on social media. It doesn't have to be a latte—any vegan coffee beverage will do.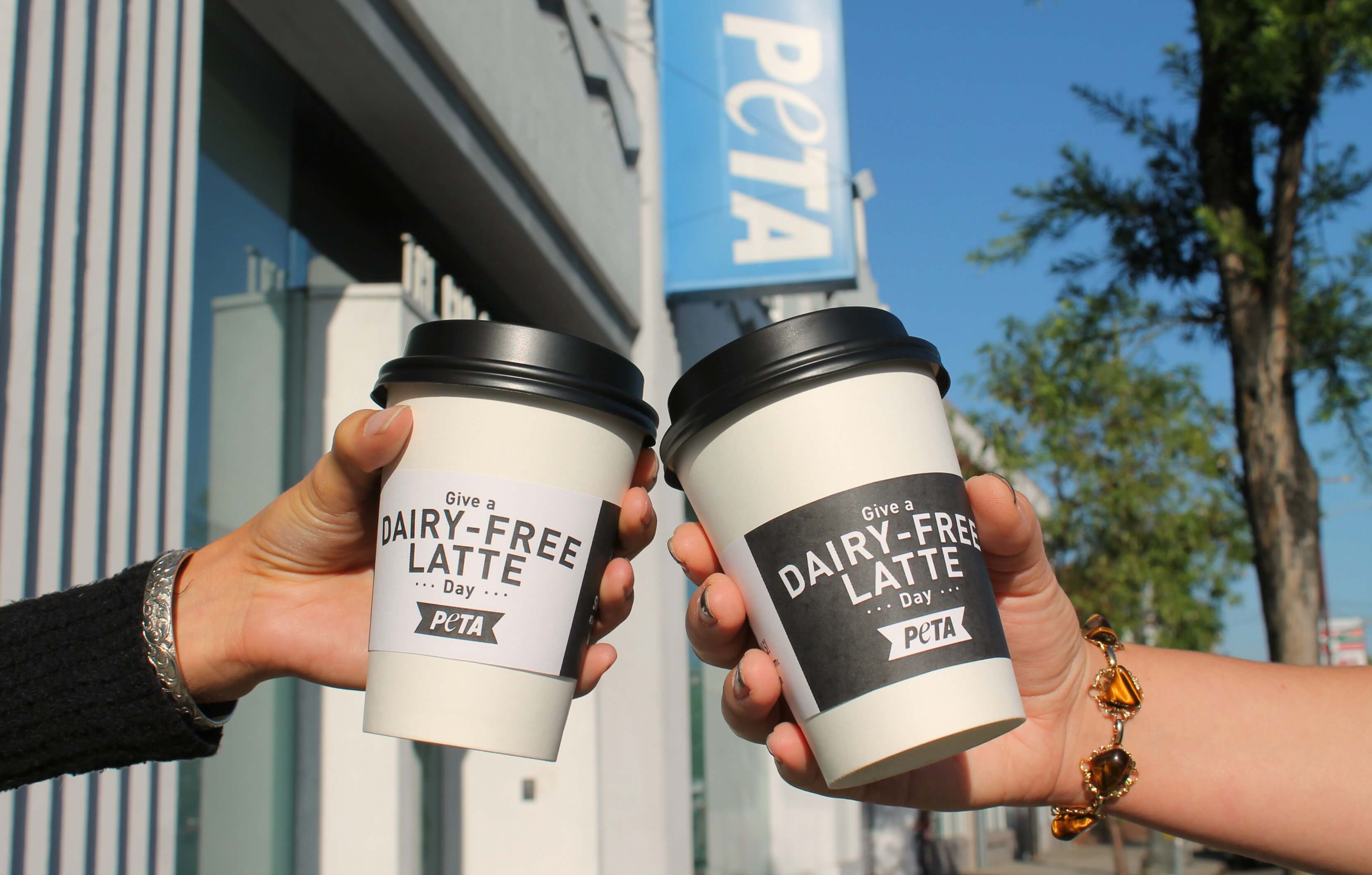 ICYMI: @Starbucks just announced that they're going to offer almond milk nationwide! https://t.co/bhSAFnrqKk pic.twitter.com/ltK5Dmgkzb

— PETA (@peta) August 10, 2016
In celebration of the holiday, we encourage you to support all the exciting new dairy-free options that are available and surprise someone with a dairy-free latte. Be sure to let the recipient know that no animals suffered for his or her drink. This is the perfect opportunity to show the world that dairy-free is delicious! Be sure to RSVP to the Facebook event and invite your family and friends, too.
Want to take part in more events like 'Give a Dairy-Free Latte' Day?