It's as inevitable as tax season. When cats aren't spayed or neutered, the end result is always the same: kittens, kittens, and more kittens.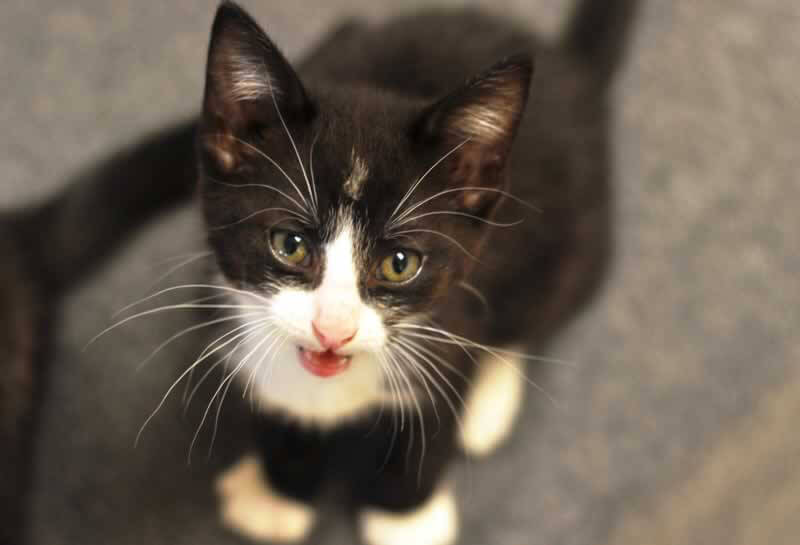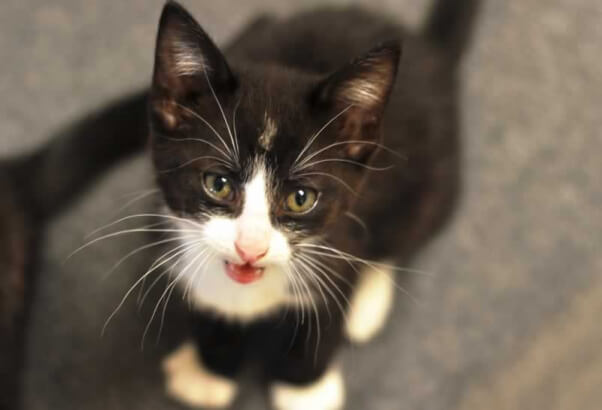 Oh, sure, they're cute. But with an estimated 80 million stray and feral cats roaming the country—and that doesn't include the 3 to 4 million who are surrendered to animal shelters every year—it's literally a case of cute overload.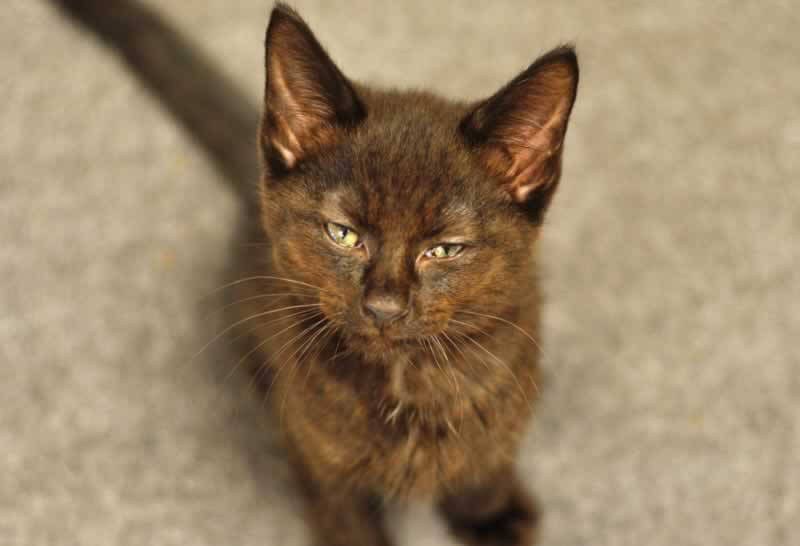 The outlook for kittens born outdoors is grim: 75 percent of them die before the age of 6 months. The most common cause of death is trauma, although many also succumb to contagious diseases and attacks by predators. Those who do survive can start adding to the homeless-cat overpopulation crisis at as young as 5 months old.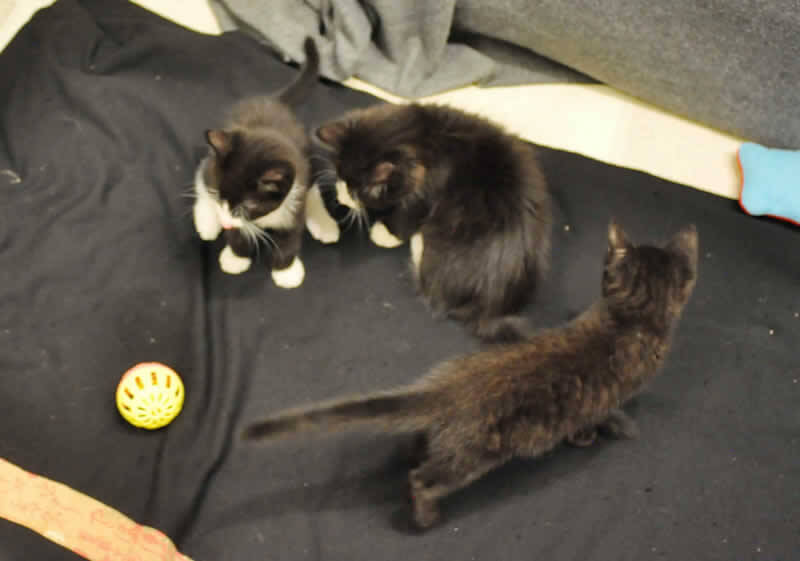 So when a woman in a rural area called to ask for our help with a litter of kittens who had been born to one of the stray cats she was feeding, we knew they'd just be the tip of the iceberg if all the cats weren't spayed or neutered—stat!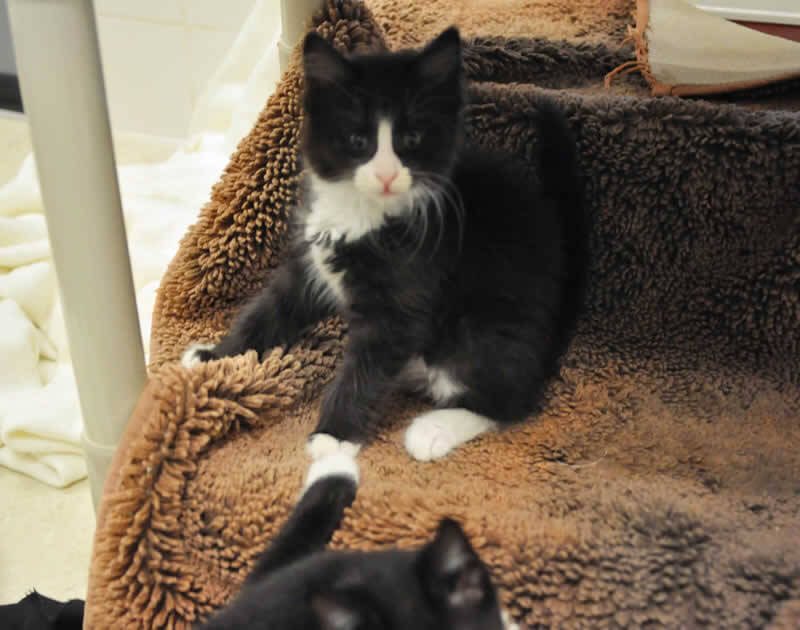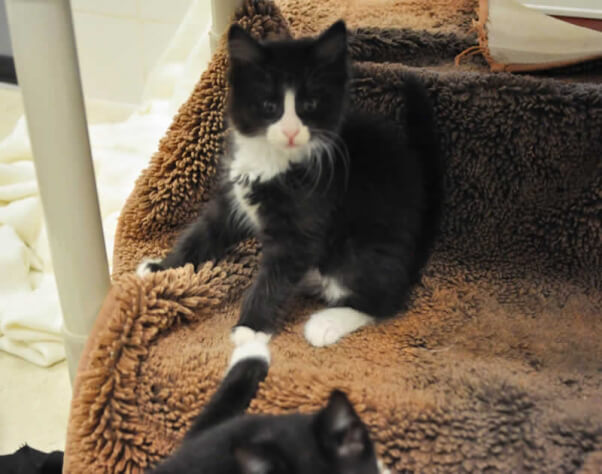 We arranged to have the adult cats sterilized at one of our mobile spay/neuter clinics, but the woman couldn't afford to take on the care of the kittens, so she surrendered them to PETA so that we could find them good homes.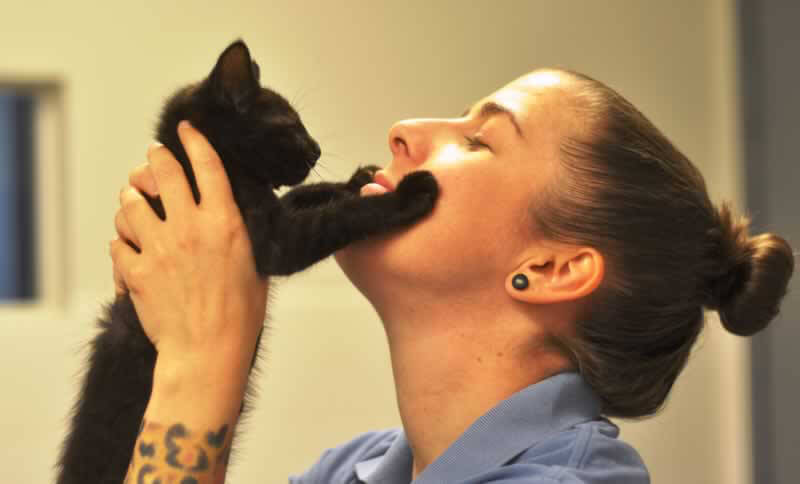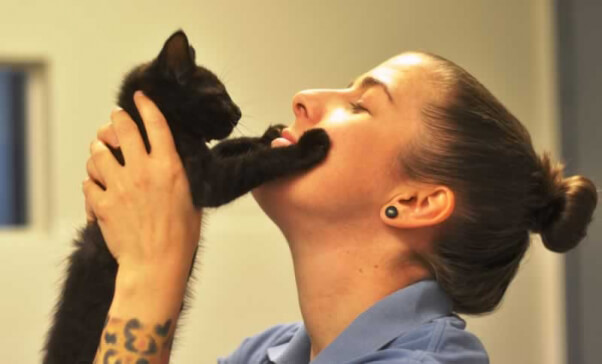 Like many kittens born outdoors, Chuck, Merlin, and Terrence were underweight and suffering from upper respiratory infections and intestinal parasites. They have been receiving treatment for several weeks at PETA's Sam Simon Center in Norfolk, Virginia, and are now healthy enough to embark on their next adventure.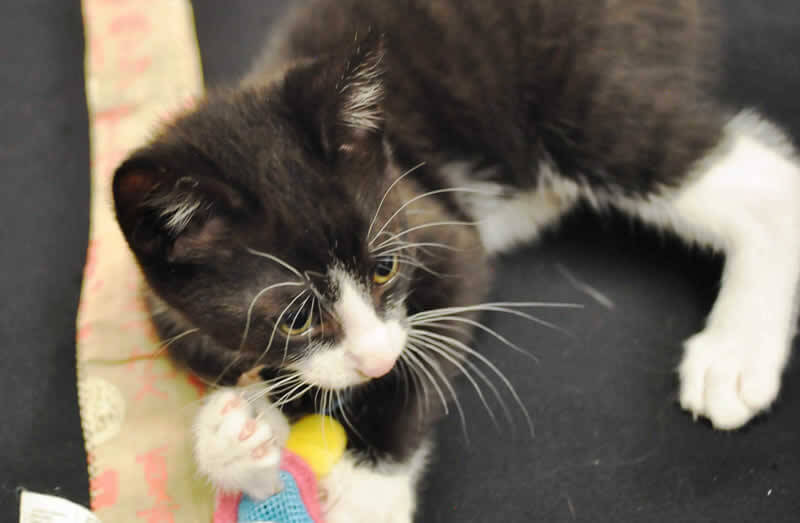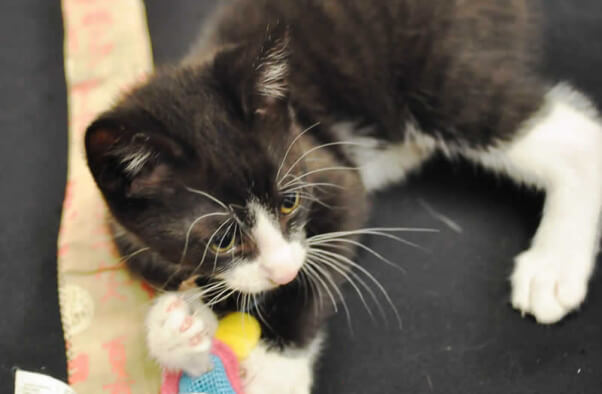 Chuck, Merlin, and Terrence haven't let their time in the sick bay go to waste. They have cultivated a number of hobbies, including playing in their litter pans, attacking fluffy cat toys, training for agility tournaments, creating complicated geometrical shapes when they nap, scaling visitors' pant legs, and purring extremely loud when they're picked up.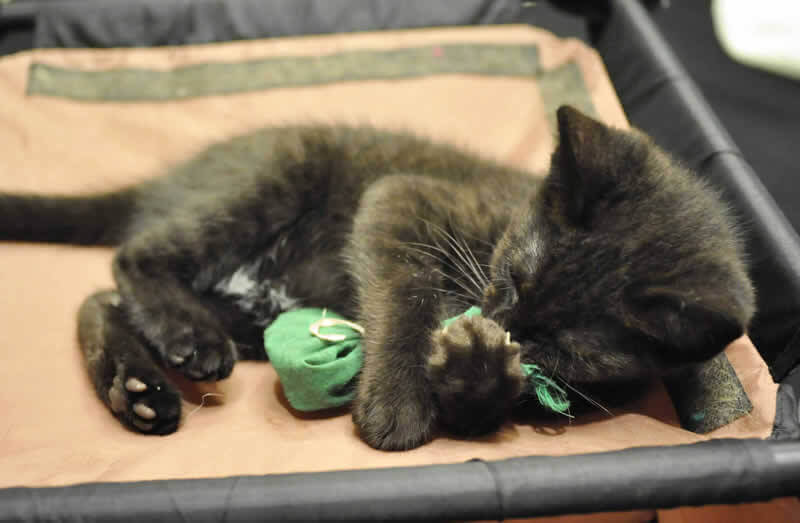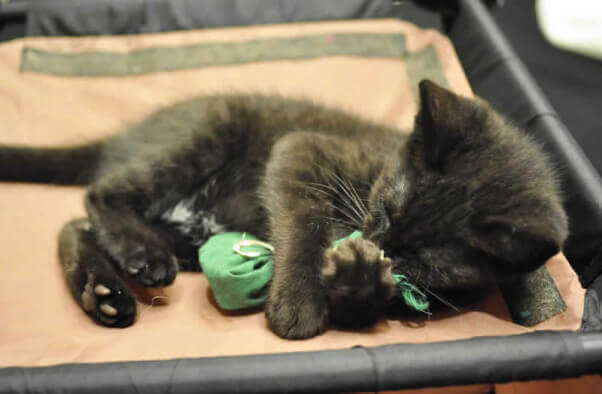 We know your typing finger is already itching at this point, so we'll just cut to the chase and tell you to e-mail [email protected] to find out how you can add one or more of these munchkins to your household. On the off chance that you're immune to kitten cuteness, as unlikely as that may be, please share this blog post with someone (preferably on the East Coast) who is more susceptible to kittens' charms.