Remember the sweet, starving, and nearly bald cat whose owner abandoned her on the street in front of PETA's parking lot last year?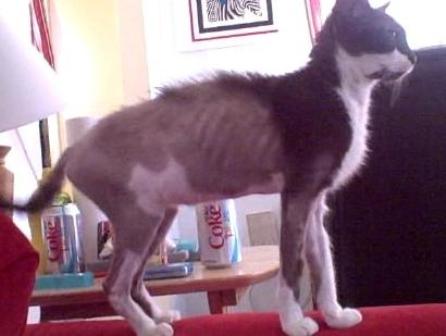 Today, Nadia is thriving in an adoring, permanent home! With consistent feedings and regular flea prevention, all her hair has grown back and she has gained some much-needed weight (when PETA Foundation staffers rescued her, she weighed only 5 pounds, and all her bones were visible). Here's happy Nadia chilling with her "kitty" friend: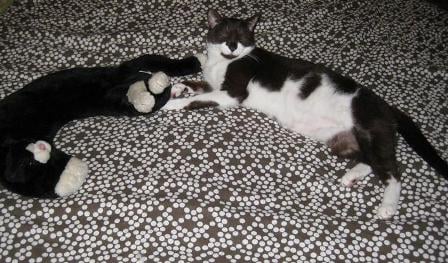 Few animals who are dumped on the street to fend for themselves have such happy endings, so let's always be on the lookout for abandoned cats and dogs, and urge anyone who is thinking of rehoming an animal to take him or her to a well-run, reputable open-admission animal shelter, where the animal will be safe and cared for and will have a chance at finding a new home.
Written by Lindsay Pollard-Post