A gas station is a great place to grab a soda, use the rest room, or, of course, fill up your car. It's not a great place for a cat to live. But that's where a young cat named Kenny was spotted by a PETA fieldworker—"working the pumps" at a Shell station in rural Virginia.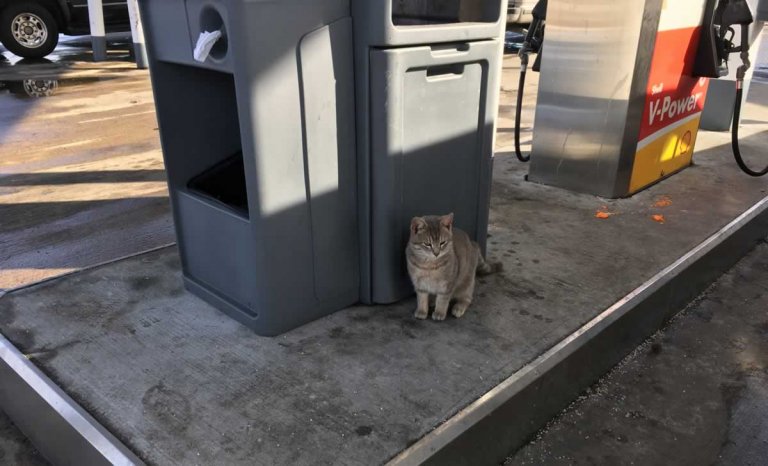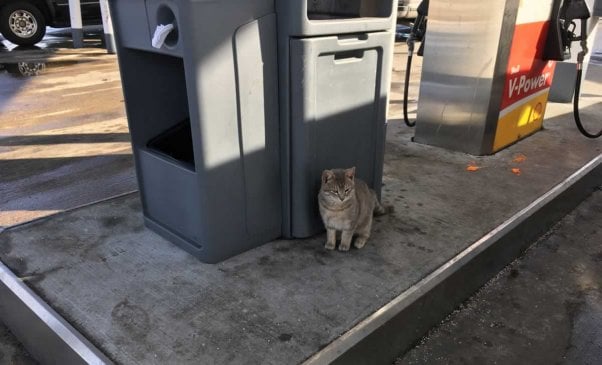 Employees informed the fieldworker that Kenny had been hanging out at the station for several months, begging for handouts with not-so-subtle moves like this one: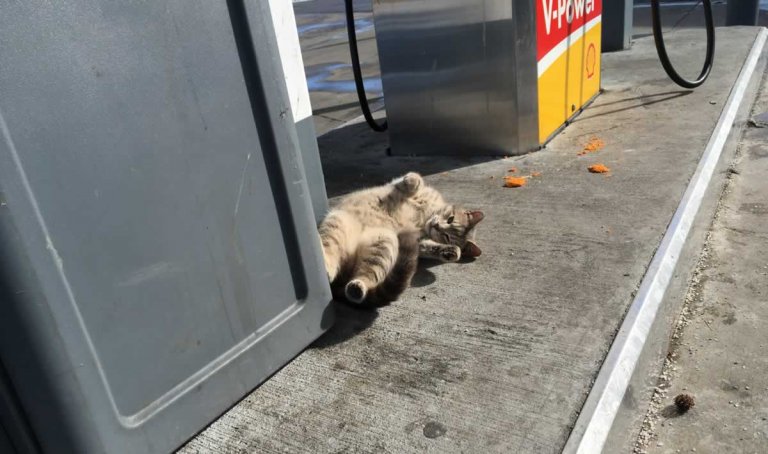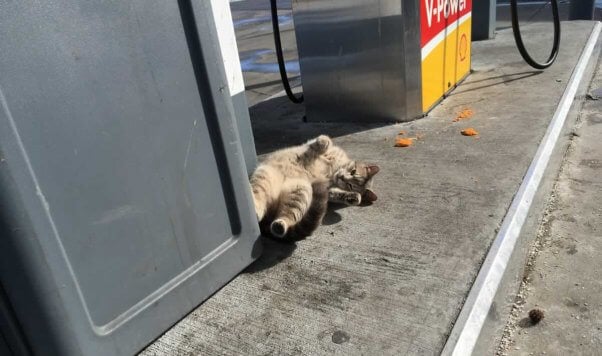 The cat was such an effective panhandler that employees said that the shop was constantly running out of cat food because customers were always buying it to feed to the charming silver tabby.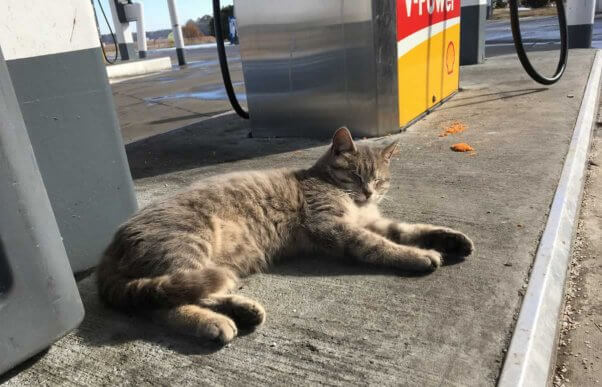 Kenny may have been doing a good job conning commuters, but he was living on borrowed time, dodging cars at the busy station and on the adjacent divided highway. It was only a matter of time before he would zig when he should have zagged or when someone who disliked cats would intentionally harm him. Since he was unneutered and unvaccinated, he was also at a higher risk of contracting contagious diseases, in addition to being exposed to parasites, predators, toxic chemicals, and extreme weather conditions.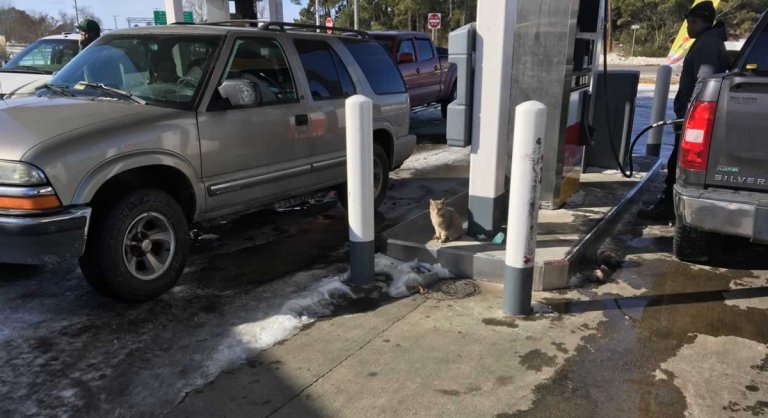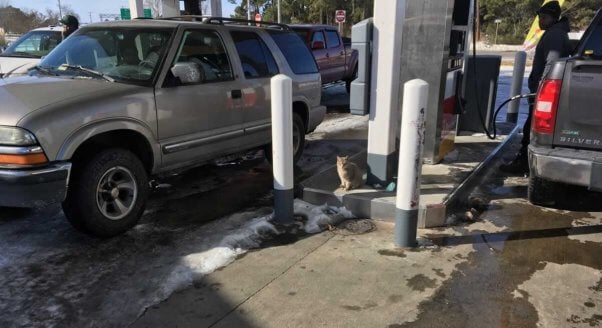 So with a little coaxing, PETA's fieldworker was able to convince Kenny to "come out of his Shell" and take a road trip back to PETA's Norfolk, Virginia, shelter, where he would be safe and warm.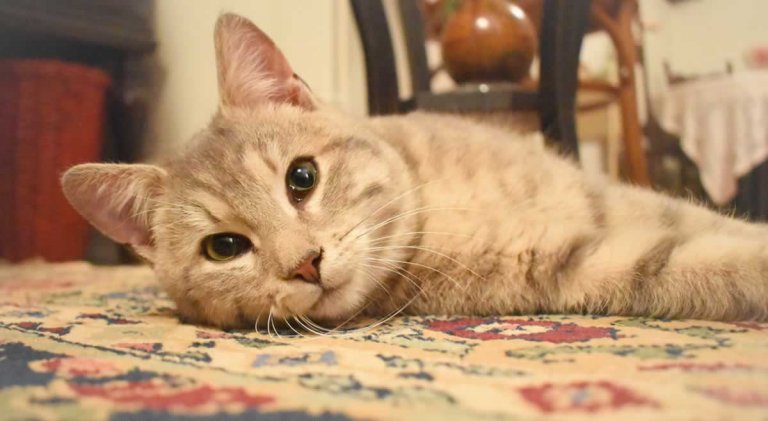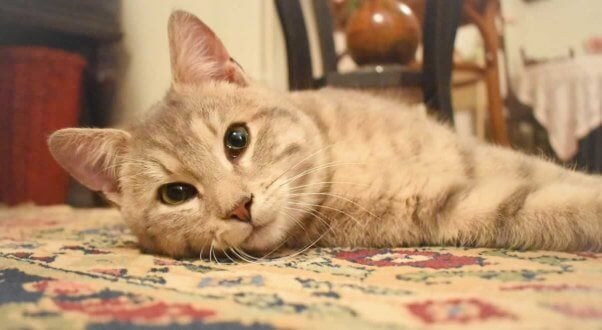 Now that he's been neutered, vaccinated, and microchipped, he's ready to put the pedal to the metal and accelerate his search for a new home. If you're interested in putting this tiger in your tank, e-mail [email protected]. Playful, affectionate Kenny is refined and high-purrformance and promises miles of smiles.