PETA is seeking current or former Transportation Security Administration (TSA) agents who are also vegan or vegetarian to volunteer as models for our new "Look Bomb in Your Underwear: Go Vegetarian!" poster, which will be released nationally. The models will be photographed in sexy skivvies while posing in front of an airport body scanner.
As frequent fliers, PETA staffers appreciate the TSA's job of helping to safeguard America's skies. And in the same way that Charlie Chaplin famously deflated Hitler in The Great Dictator, we would like to make a mockery of the Al Qaeda mindset and lighten the mood. Our ad will also be a public service, reminding people that we can all live longer by avoiding a far more common threat to our national well-being: a meaty diet that is associated with illnesses such as cancer, diabetes, heart disease, and obesity.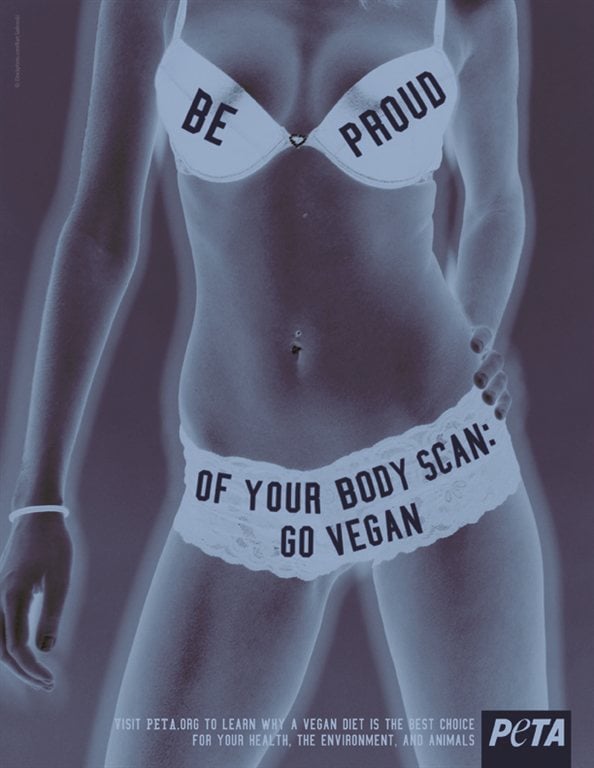 (c)iStockphoto.com/Bart Sadowski
Last time, PETA put passengers who were proud of their veggie bodies on our ads. Now it's the TSA's turn to step out from behind the scanner.
As PETA Files readers know, vegetarians and vegans are significantly healthier and trimmer and less prone to the major killer diseases than their meat-eating counterparts are. TSA agents (and others!) who want to look bomb in their underwear can check out PETA's vegetarian/vegan starter kit.
If you are a current or former TSA agent and would like to be considered for this explosive, lifesaving ad, please comment below.