James Carville and Mary Matalin</font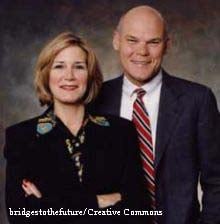 My roommate is big into political documentaries at the moment, and this weekend he rented a '93 documentary about Bill Clinton's presidential campaign, called "War Room", which I found myself mesmerized by. Two things really struck me about the film: The first were the similarities between the unorthodox way that campaign was run and the way things work here at PETA—the "no bad ideas" brainstorming sessions, the behind-the-scenes maneuvering for positive media coverage, and the quirky stunts to draw attention to an important issue (Clinton supporters even had a guy in a chicken suit sneak into the republican convention with a sign reading "Poultry Workers for Bush" on one side to fool security and "Chicken Bush Won't Debate" on the other for the TV cameras).
Dan Mathews</font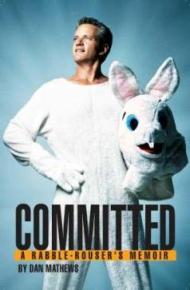 The second thing that really stood out about the movie was the sheer force of personality of James Carville, who brilliantly engineered Clinton's landslide victory over George Bush Part 1 in '92. There's a PETA connection here, too, since James and his wife Mary Matalin—a force to be reckoned with on the other side of the aisle—who met PETA VP Dan Mathews at a recent event in Las Vegas, are going to be hosting a party for Dan's new book, Committed, at their home in Virginia this Thursday. When asked what inspired them to help promote the book, Mary Matalin answered, "Good man, good book, good cause. Let's party!" Couldn't have said it better myself.
You can read more about the story here.