"Make me feel this love we used to hold, all I see is black and cold," sings American Idol alum Carly Smithson in "Bury Me Alive," the debut single from her band, We Are the Fallen. And the lyrics describe the way Carly's rescued pup, Hemi, might have felt before Carly came into his life.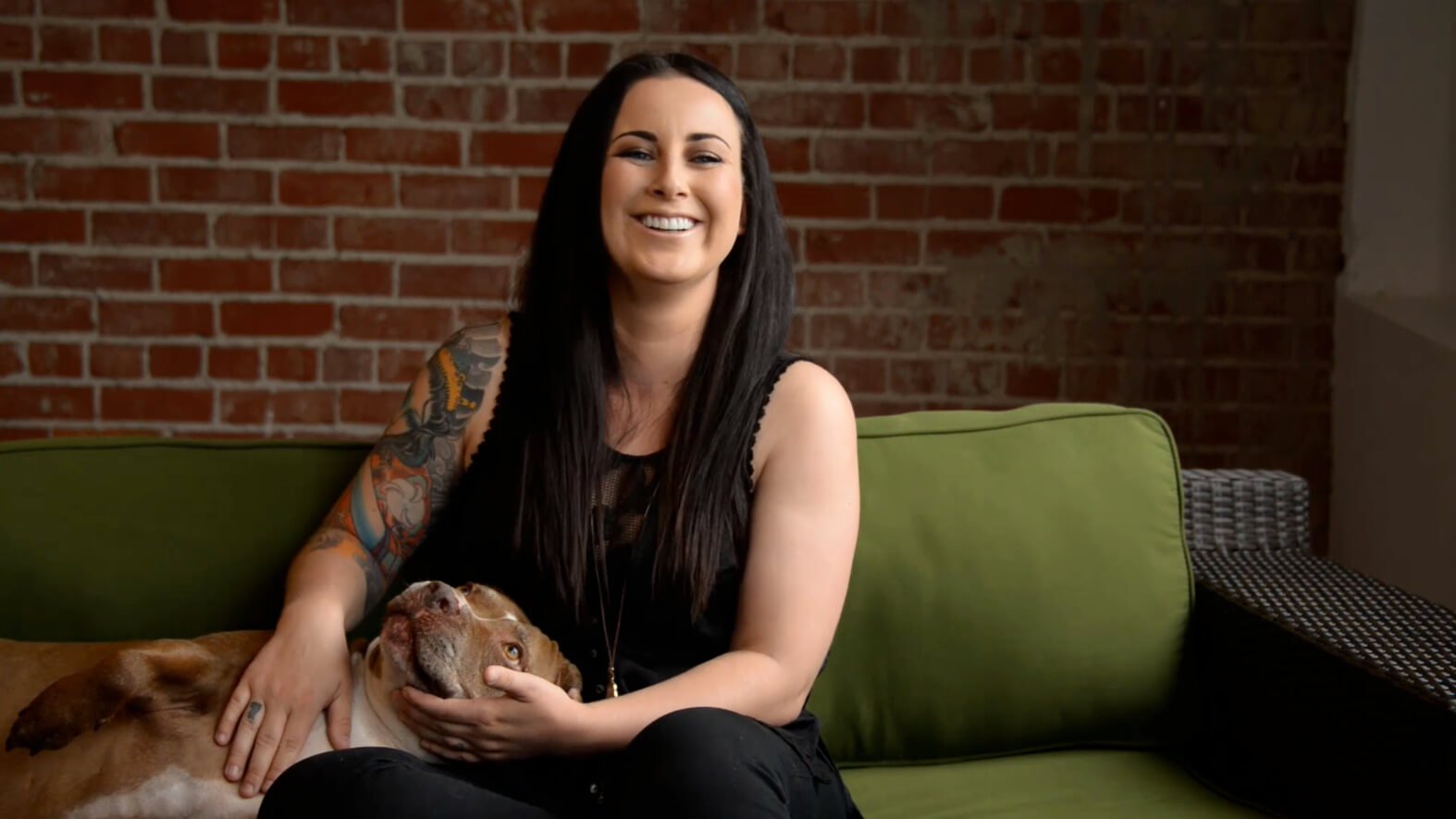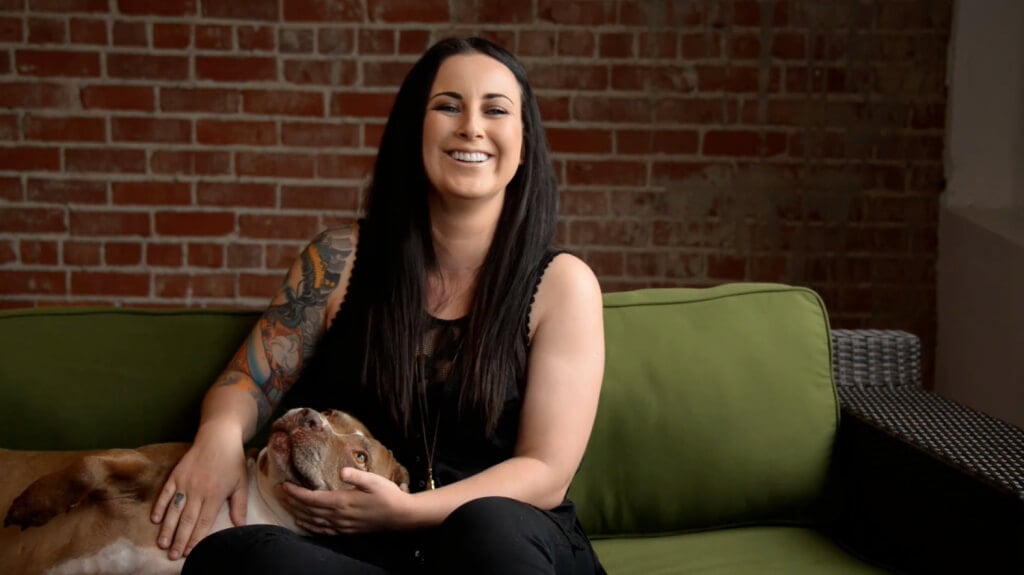 At just 8 weeks old, the pup had been left in a box outside in a snowstorm, and most of the fur had frozen off his body. His owners were dogfighters and were trying to force the puppy to become angry and aggressive. But his luck changed when he was adopted by Carly. She wishes every homeless dog could be so lucky.
"I think the greatest thing is adoption," she told peta2 in an exclusive interview. "There's thousands upon thousands of animals, and a lot of them are getting, you know, destroyed, because there's not enough people [adopting]."
Check out the rest of what Carly had to say about why she will always adopt and never buy:
Ready to change an animal's life?