According to Google Insights, searches for "human breast milk" skyrocketed in the last month. Searches for "breast milk recipes" have also more than doubled. (See the graphs below for more details.)
Never to miss an opportunity—especially during these tough economic times—PETA has decided to create a human-breast-milk cookbook, with all profits going directly to PETA's "Dump Dairy" campaign. In between recipes, you'll be able to read about how cow's milk has been linked to zits, mucus build-up, and flatulence. We'll also include full-color pictures of veal calves who miss their mommies. All we need now are the recipes!
Please share your human-breast-milk recipes by commenting below. (Note: Aside from the breast milk, all recipes must be strictly vegan.) We're looking for desserts, snacks, main courses, etc! Let us know how you'd like us to credit you if your recipe makes the cut.
We're planning to launch the book guerilla-marketing style. Click here if you'd like more information about our Cookbook Street Team.
Exhibit A: Graph of Searches for 'Breast Milk Recipes'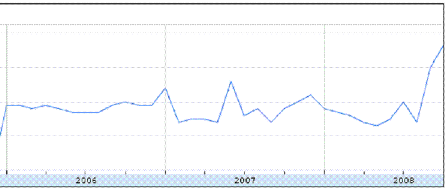 Exhibit B: Graph of Searches for 'Human Breast Milk'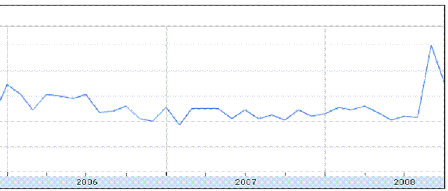 Written by Joel Bartlett
P.S. This entire post is a joke, but given our history, it's understandable if you didn't get that.