The Burberry campaigners at both PETA and PETA Europe have been extra busy lately. It seems like every day I have photos of some new demonstrations they're rocking in my inbox.
Check out this shot from a "Burberry: When Plaid Goes Bad" demonstration on the boardwalk in Atlantic City. And here's a great news story from the demo as well.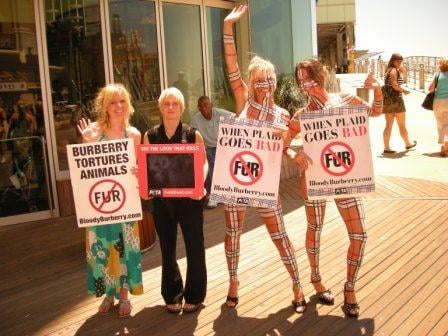 Not to be outdone, PETA Europe activists dressed up as bunnies and took to the streets for this beautiful demonstration at Burberry's annual meeting in London yesterday.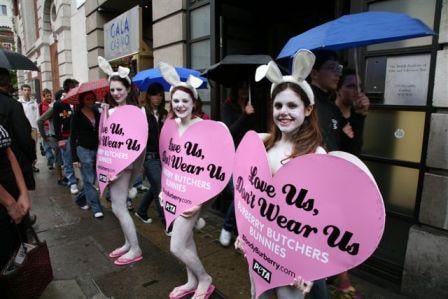 Props to everyone involved in both demos. Great job. And fyi, if you're interested in being contacted when there are events like these taking place near you, you can sign up for PETA's activist network here.