Brigitte Nielsen has done it all: acting, singing, hosting a talk show, writing a book, starring in reality TV series, and hobnobbing with everyone from President Ronald Reagan to Flavor Flav. The one thing she won't do? Wear fur. So now she's doing one of the few things that's new to her: posing in a striking anti-fur ad for PETA Germany, just in time for winter.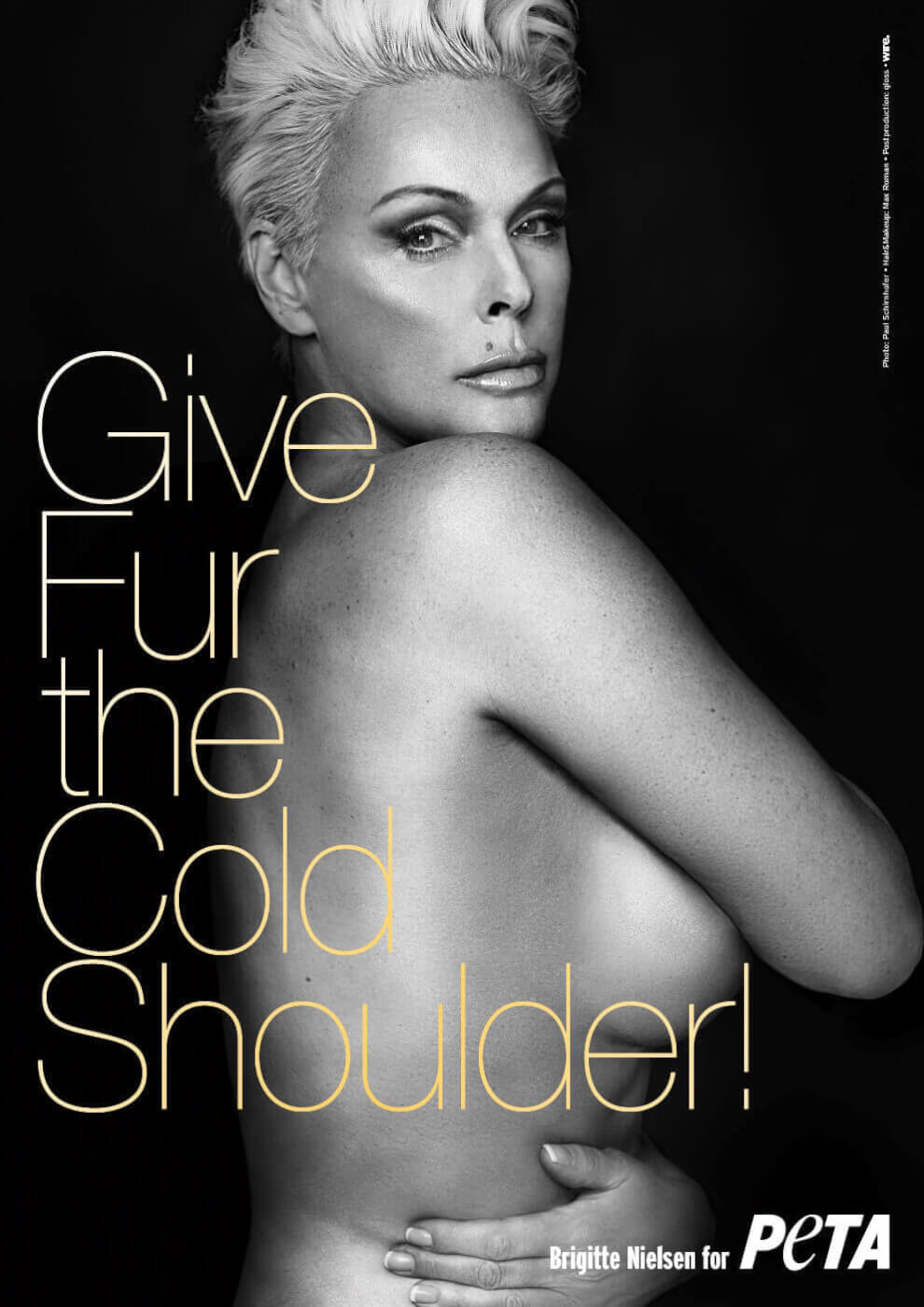 Brigitte travels the globe for her storied and multifaceted career, but no matter how low the temperatures dip, she never lets the cold penetrate her heart.
Every year on the day after Thanksgiving, animal advocates hold anti-fur demonstrations around the world. If you want to use your day off of work to make a difference for animals used for their fur by participating in a demonstration near you, contact PETA's Action Team.