Blue and her guardian, Milton Hill, have a very special bond. Eight years ago, while driving through South Carolina during a lashing nor'easter, Milton was cut off by an 18-wheeler, and the wave of water it splashed up caused him to lose traction and run off the road, flipping his pick-up truck five times. All three of the vehicle's occupants—Milton, his best friend, and his pit bull, Blue—were ejected. Milton was knocked unconscious, his best friend was killed, and Blue disappeared and was presumed dead.
But then something miraculous happened. The next day, when Milton's family returned to the scene of the accident to retrieve his belongings, they spotted Blue lying beside the road. She had found some of Milton's things, curled up on them, and was waiting patiently for him to return.
After all that he and Blue had been through together, Milton, who had been planning to breed Blue, changed his mind about that but didn't want to spay her, either. He was afraid of subjecting her to any potentially stressful procedure.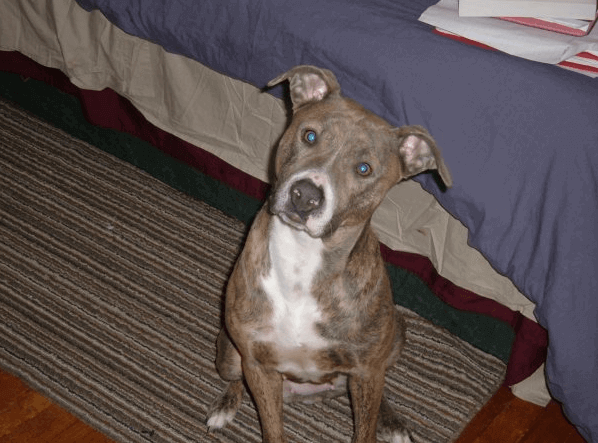 Unfortunately, by failing to spay Blue, Milton unintentionally exposed her to the danger that he had tried so hard to protect her from. Earlier this month, at 9 years old, she developed pyometra, a painful and potentially lethal uterine infection that commonly afflicts older unspayed dogs. A veterinarian told Milton that Blue needed emergency spay surgery, to the tune of $990. Milton, heartbroken and desperate, didn't have that kind of money, so he called PETA.
Blue was rushed to our mobile spay/neuter clinic, where our medical staff performed the surgery at adrastically reduced fee. She pulled through with flying colors but obviously missed her dad. He missed her, too, if the tears of joy that he shed when they were reunited were any indication.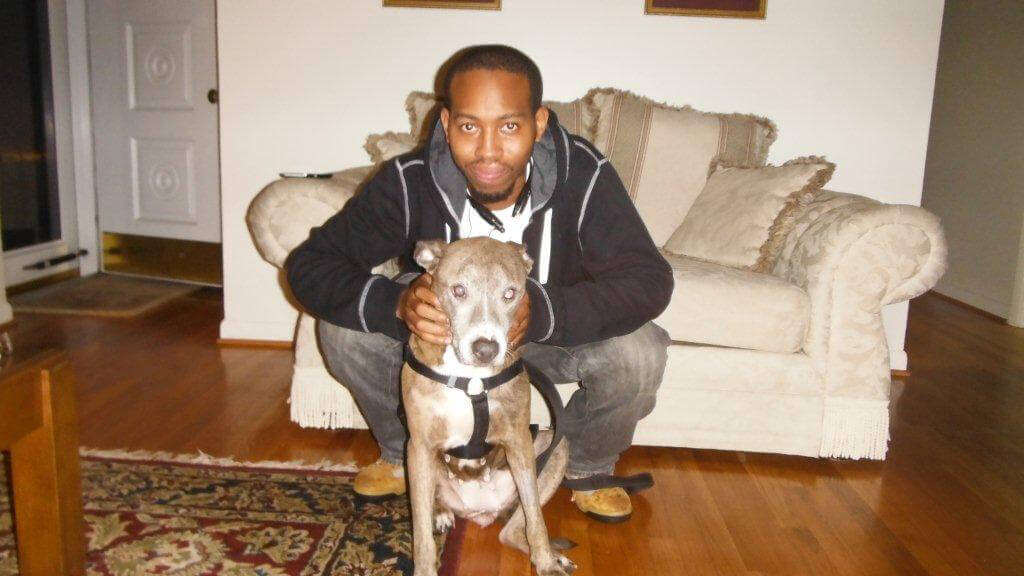 What You Can Do
Please tell everyone you know that spaying and neutering not only prevents unwanted births but can also prevent potentially deadly diseases, such as infections and cancer of the reproductive organs.