Update (March 9, 2023): After being blocked by a near riot and gunfire between the Bedouin villagers and the government, the PETA-supported veterinary clinic is back in action today! With the violence that erupted earlier this week under control—at least for now—staff are again providing the animals with care. Villagers say they still haven't received their promised pay from the government—including those who replaced their horse-drawn carts with the electric vehicles supplied by the Ministry of Tourism. As a result, horse owners are using their weary animals to fill the income gap by forcing them to haul heavy carts loaded with tourists around the archeological site. Veterinarians, concerned about the number of donkeys, mules, and camels now being used at Petra, are treating sore limbs, colic, infections, and other ailments.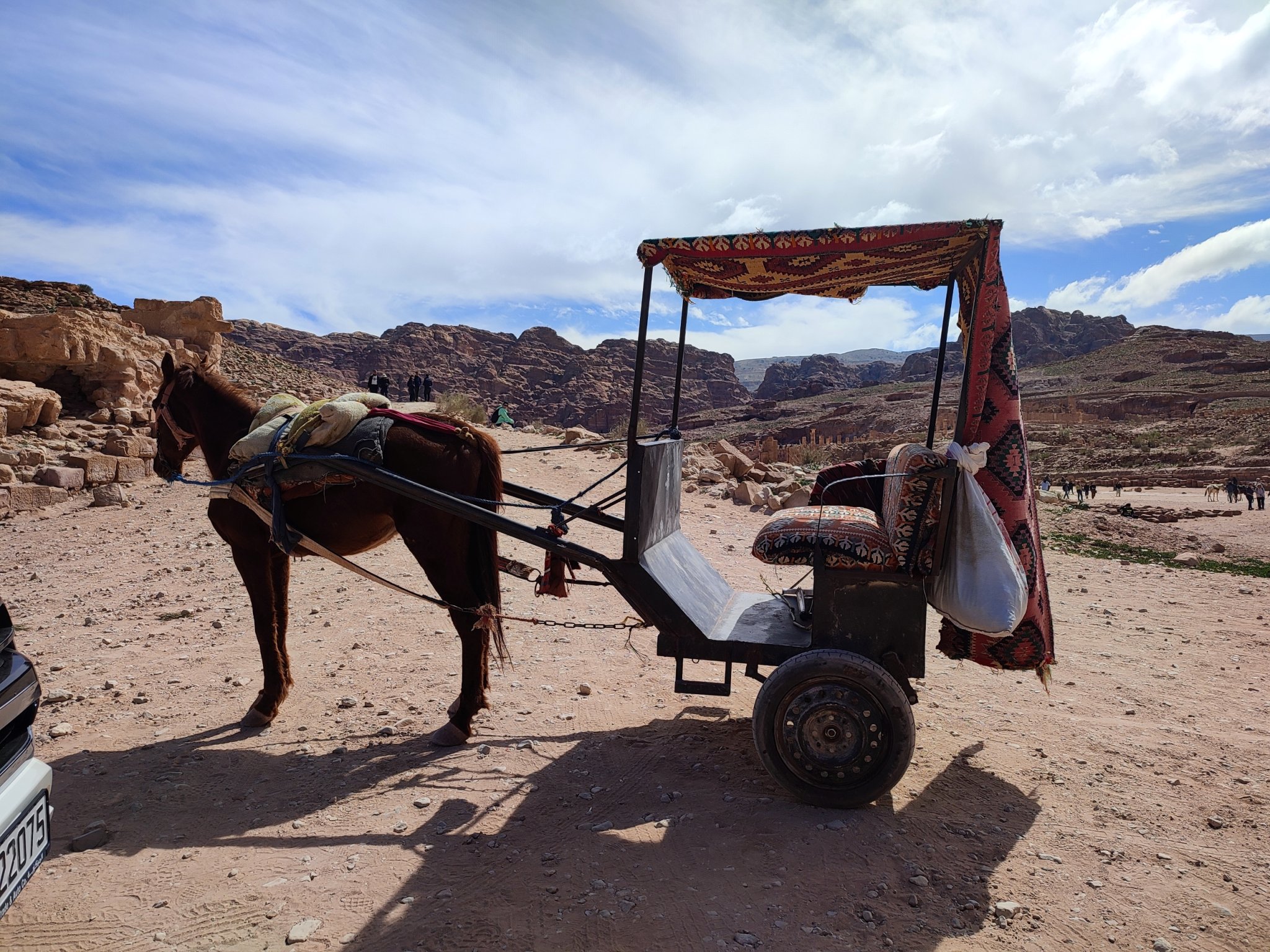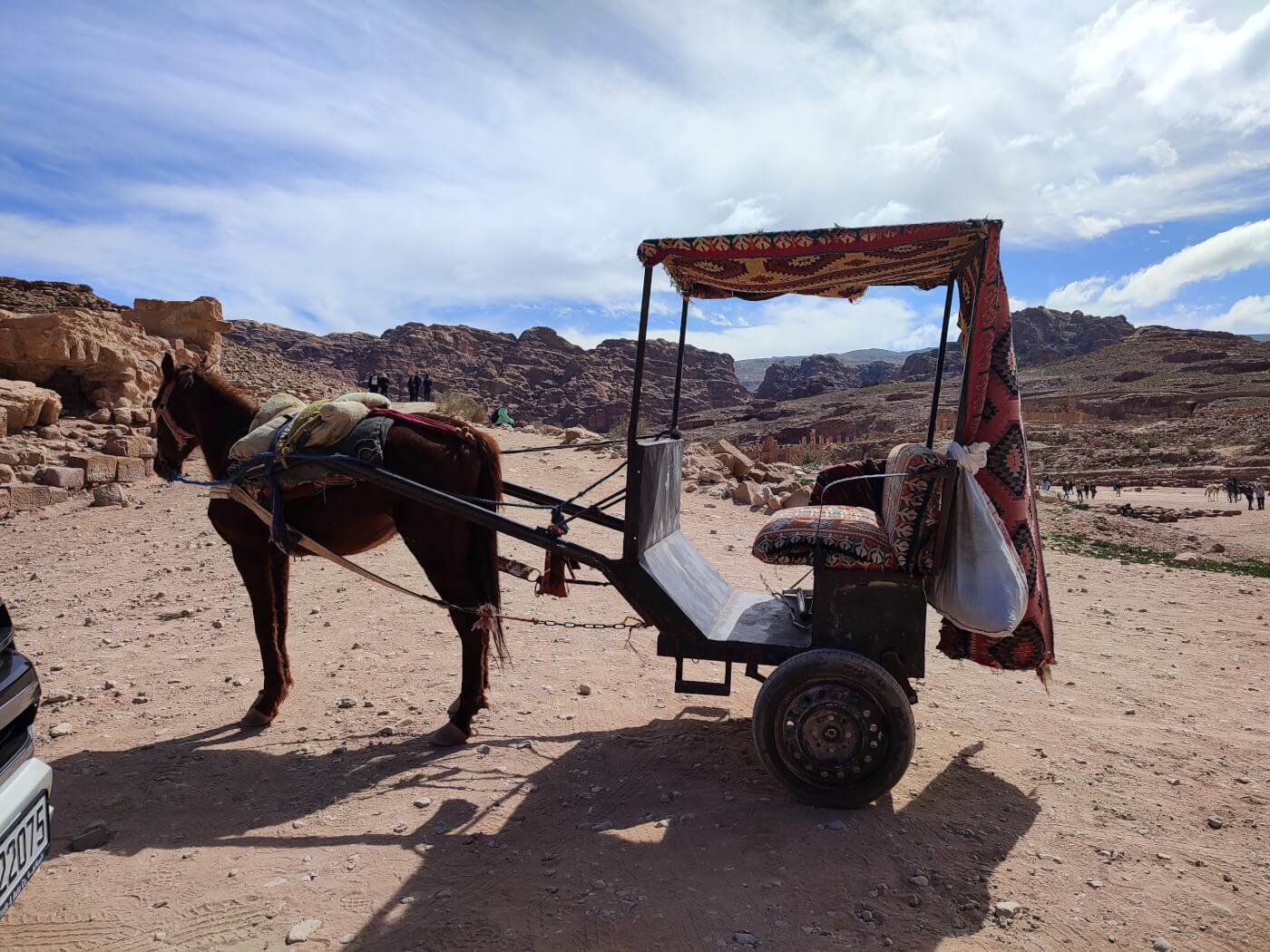 To support the clinic and its work, please donate to PETA's Global Compassion Fund.
March 7, 2023: Gunfire has broken out in Uum Sayhoun between villagers and police, a volatile situation that's making it impossible for PETA-supported veterinary clinic staff to reach injured donkeys and other weary animals who rely on their free care. The government had promised to compensate villagers each month after limiting the number of animals who work in tourism, but when the payments apparently failed to come through, animal handlers began protesting, and things quickly became violent.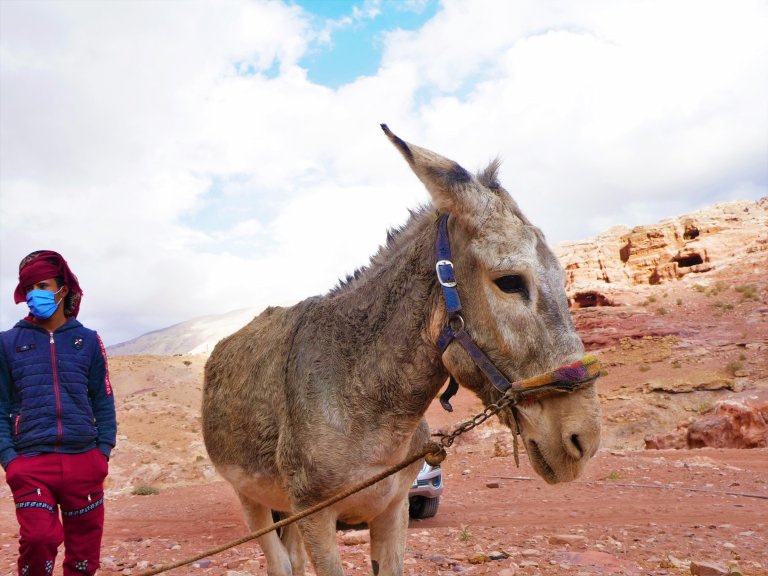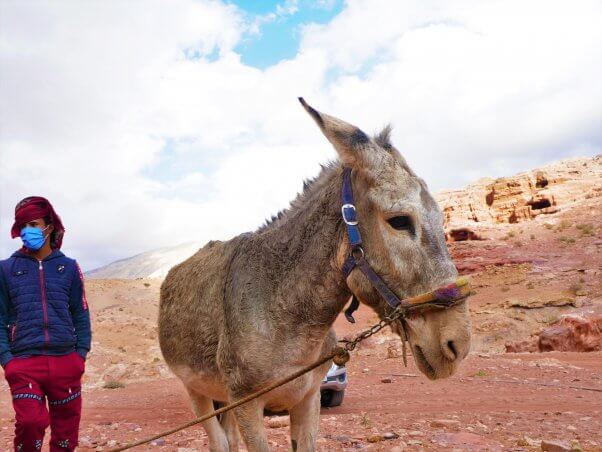 The PETA-supported clinic uses its mobile facility to provide working animals with free care each day, and it's their only hope for relief. The staff treats those suffering from painful limbs, infected wounds, and other problems that result because handlers neglect their health, beat them, deny them adequate water and food, and force them to keep moving up and down the 900 crumbling stone steps to the monastery. We're on standby, awaiting the opportunity to reenter Petra and help animals in the surrounding villages.