It's been 47 years since the death of Boston College's (BC) last eagle mascot, and a lot has changed since then. DDT has been outlawed, and bald eagle populations have rebounded so much that they have been removed from the endangered species list. Unfortunately, BC seems to take this progress as an invitation to go backward and resume parading around a live captive eagle during home games like some sort of patriotic trophy.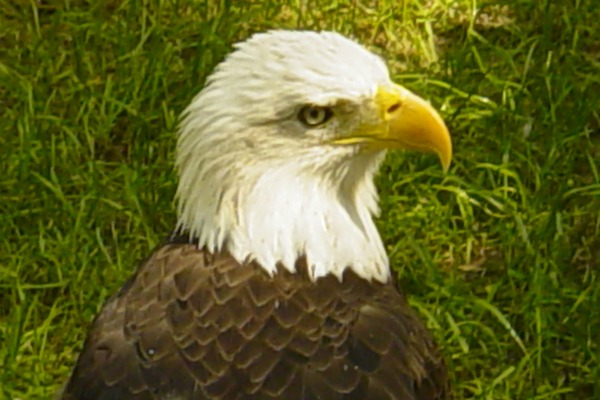 BC also seems to have overlooked the fact that the federal Bald and Golden Eagle Protection Act and Migratory Bird Treaty Act are still on the books. These laws prohibit possessing, transporting, harassing, and disturbing these reclusive wild animals. And nothing harasses and disturbs sensitive eagles like the cacophony of a football stadium filled with shouting fans, air horns, marching bands, and amplified sound systems.
Under such conditions, birds easily become stressed, disoriented, panicked—and injured. Earlier this year, a condor broke loose from her handler at a minor-league hockey game and slipped and skidded across the ice, crashing into a Plexiglas barrier before fleeing to the locker room. In 2011, an eagle at an Auburn University game crashed into the window of a luxury box during a pregame flight around the stadium. That same year, an owl mascot died after being accidentally hit by a ball and then being viciously kicked by a player on the opposing team during a professional soccer game in Colombia.
Most professional and college sports teams use only costumed humans as mascots—not frightened animals—and for good reason. Nothing says, "No, team!" like a frightened and unhappy animal on the playing field.