Tonight, Los Angeles will see PETA friend Gulshan Grover on the big screen, opening the Indian Film Festival of Los Angeles with I Am Kalam, in which he plays a prince who befriends a poor young boy and helps him get an education. Grover usually plays the villain onscreen, but off camera, he is a prince for animals, going after the real bad guys through his work with PETA India.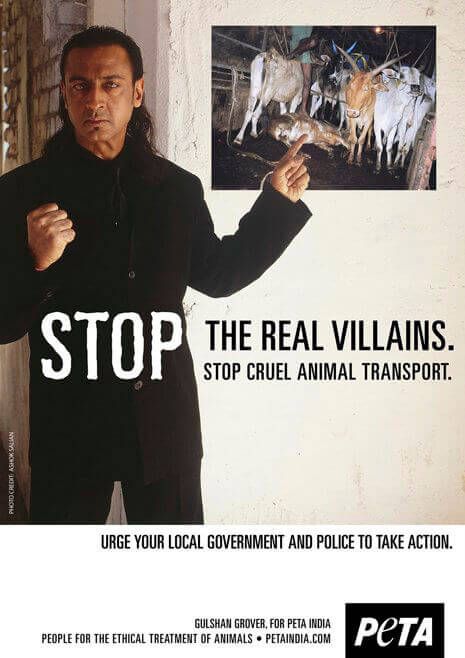 This PETA India ad starring Grover refers to the barbaric animal transport methods used in India's leather trade. Cows are crammed into tiny trucks so tightly that they suffer injuries or are forced to walk through the heat and dust for days without food or water. Many of them collapse. To keep sick and injured cows moving, handlers twist the animals' tails until they break or rub chili peppers into their eyes. All this occurs before they are skinned and dismembered, sometimes while still conscious.
To be a star for animals, join Gulshan Grover in saying "No" to animal abuse in the leather industry. Beautiful nonleather options abound at every price range for camera-ready compassion.

Written by Michelle Sherrow