Wearing nothing but bodypaint and faux-fur ears and tails, PETA "coyotes" stood in "bloody" leg-hold traps on Thursday outside Paragon Sports, which greatly advertises its huge selection of Canada Goose outerwear.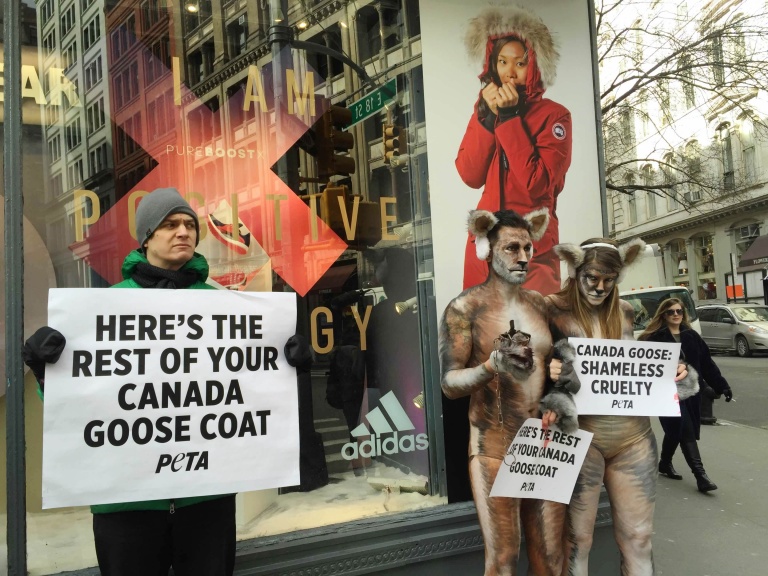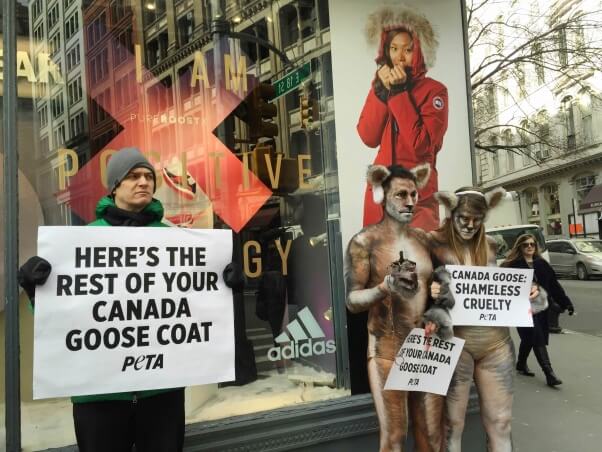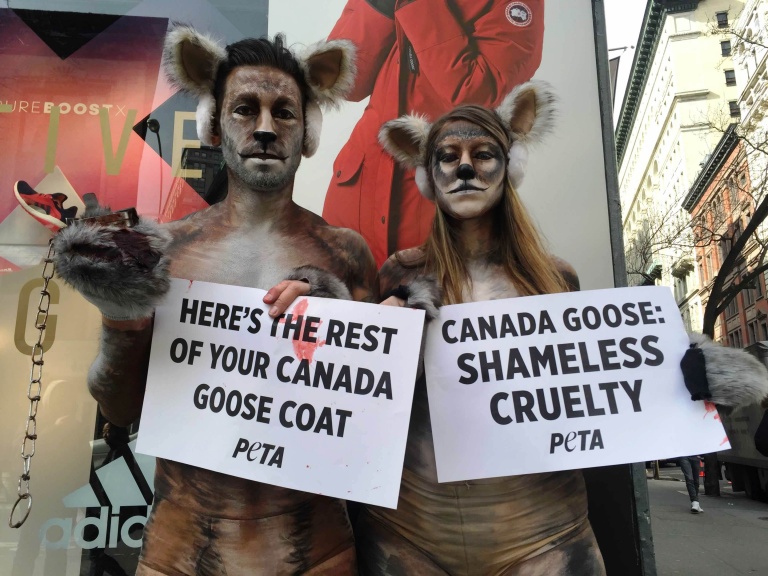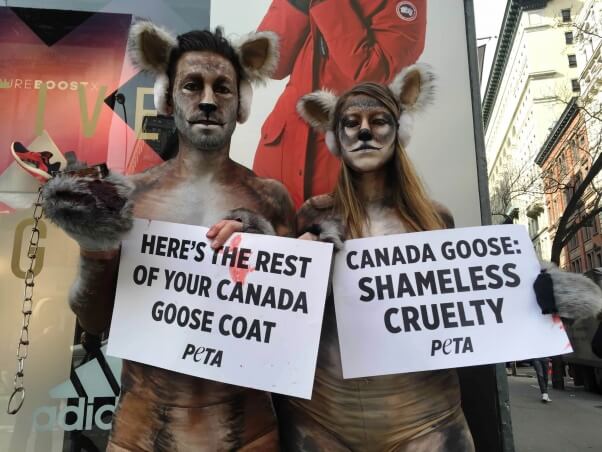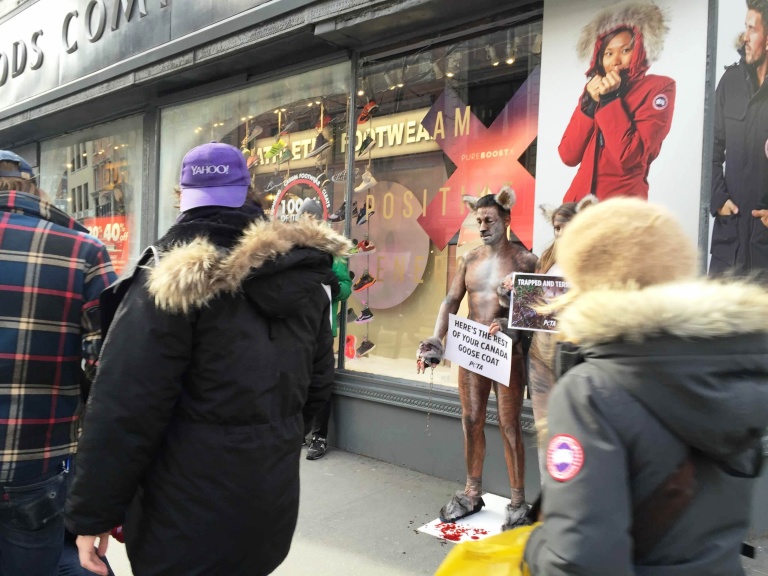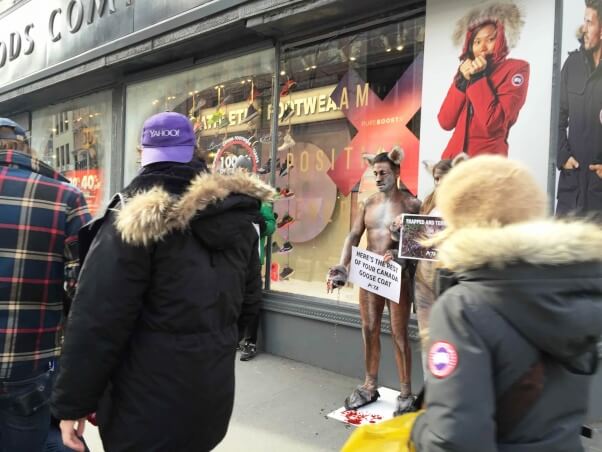 The protest, which was held on the second day of New York Fashion Week, comes on the heels of a PETA video juxtaposing Canada Goose's coyote-fur jackets with a disturbing video of a trapped coyote suffering after being shot. PETA's video has received more than 16 million views, been shared over 200,000 times, and generated more than 60,000 outraged comments on Facebook.
Trapped coyote mothers desperate to get back to their starving pups have been known to attempt to chew off their own limbs to escape, and many trapped animals succumb to the elements, blood loss, infection, or predators before trappers find them. In addition, birds used for down spend their entire lives in crowded, filthy sheds until their throats are slit.
What You Can Do