An exotic-bird breeder in Spring Hill, Florida—who is keeping more than 70 parrots and other large exotic birds caged 24 hours a day in a hot, windowless metal shed without air conditioning—is asking the local planning commission for a special exception to the current code that would allow her to store, maintain, and breed exotic birds in a residentially zoned area.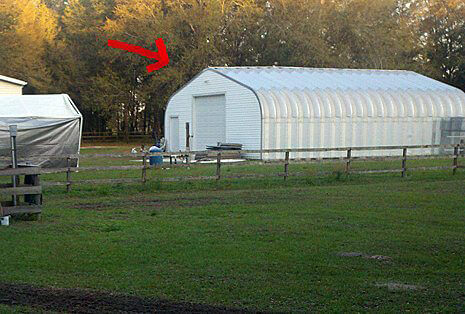 Ideal temperatures for parrots range between 65 and 80 degrees, but recent temperatures in Spring Hill have reached the mid-90s, and the temperature inside the metal building is likely even higher. Parrots cannot perspire to control their body temperature, and once they begin experiencing heat stress, death can occur within minutes.
Warehousing these highly intelligent birds in a breeding mill–type environment deprives them of the opportunity to fulfill their natural instincts and needs. Captive exotic birds require highly specialized care and diets, psychological stimulation, exercise (such as flight), and companionship. Some exotic birds can live to be even older than 70, which means that these birds could spend decades in misery.
The breeder, Connie Kloss, is scheduled to go before the Pasco County Planning Commission tomorrow. Please contact the planning commission right away to voice your opposition to Kloss' request. You can also help by never purchasing an exotic bird from a pet store and refusing to shop at stores that sell birds and other animals.