Freeda Fish has transformed into Sammy the Sea Kitten.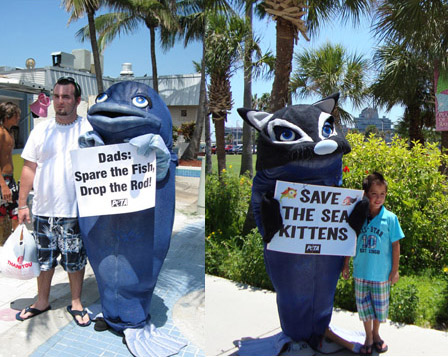 Lookin' fierce with her new do, Freeda Fish—er, I mean Sammy the Sea Kitten—has hit the road and is handing out plush sea kitten toys across the country to children visiting aquariums. She wants the kiddies (and their parents) to know that sea kittens, like land kittens and puppies, are sensitive, intelligent animals who feel pain and deserve respect—and who definitely shouldn't be cruelly confined to aquariums, violently killed for food, or painfully hooked for "sport."
So far, kids have been eager to embrace Freeda's new persona, but who do you prefer—Freeda Fish or Sammy the Sea Kitten?
Written by Liz Graffeo