Animals are someone, not something—that's the message of PETA's collaboration with award-winning illustrator Betsy Baytos, who puppeteered and performed as Betsy Bird, created for her by Jim Henson for The Muppet Show in London. She also created campaigns such as the Coca-Cola polar bears, consulted for Walt Disney, and is currently developing a children's book series with a focus on the climate catastrophe and African wildlife. Her exclusive T-shirt designs for PETA feature heartwarming scenes of mother animals and their babies declaring, "We're Someone, Not Something!"
Shop the collection here and learn more about the special relationships represented on these T-shirts as well as on tote bags and mugs.
In nature, orcas can spend their entire lives with their families, swimming more than a hundred miles a day and diving deep beneath the ocean's surface.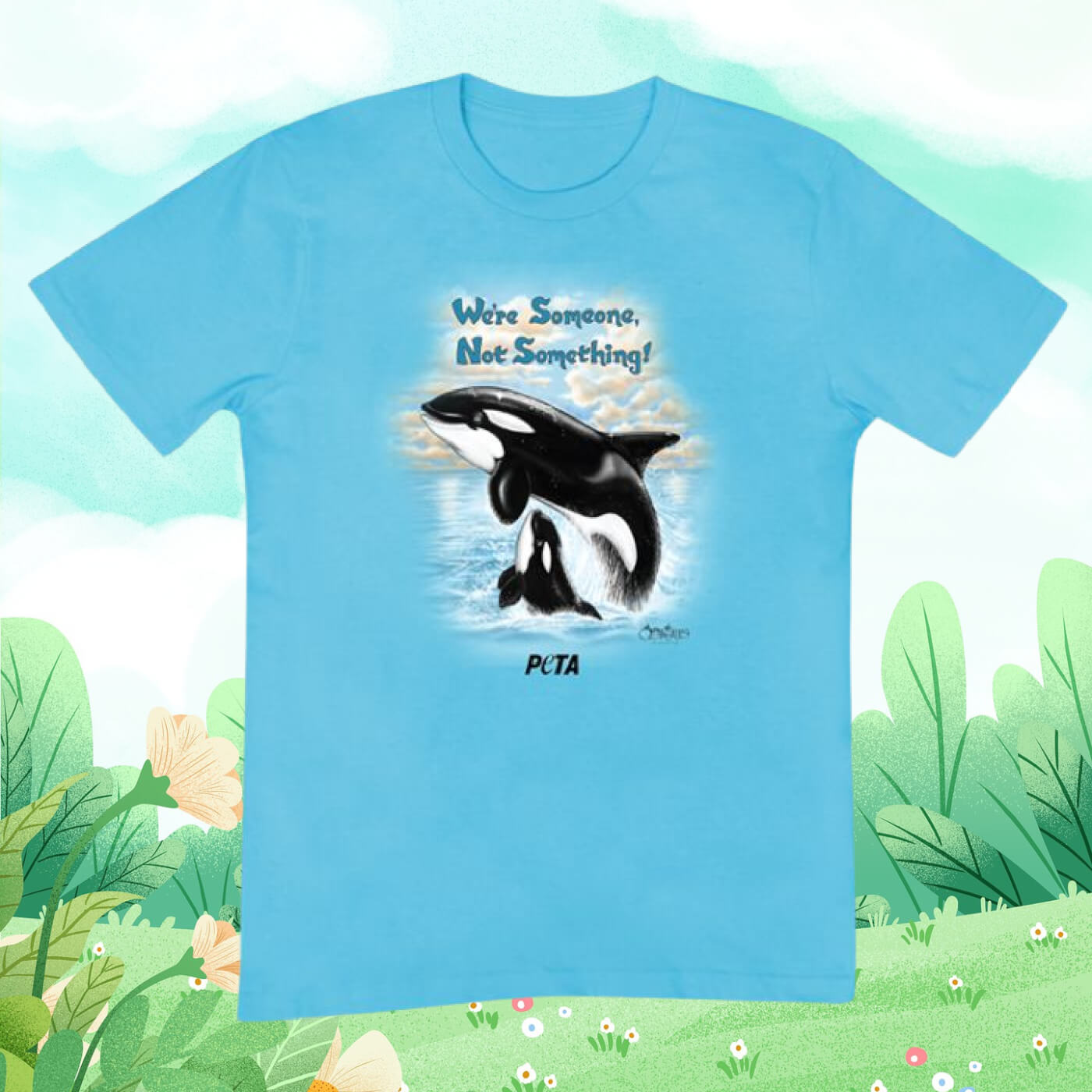 Cows are loving mothers who form strong bonds with their babies, but the dairy industry tears them away from each other—typically only days after birth. Farmers steal mother cows' milk to make cheese, butter, yogurt, and ice cream, even though innovative plant-based options are tastier and more popular than ever.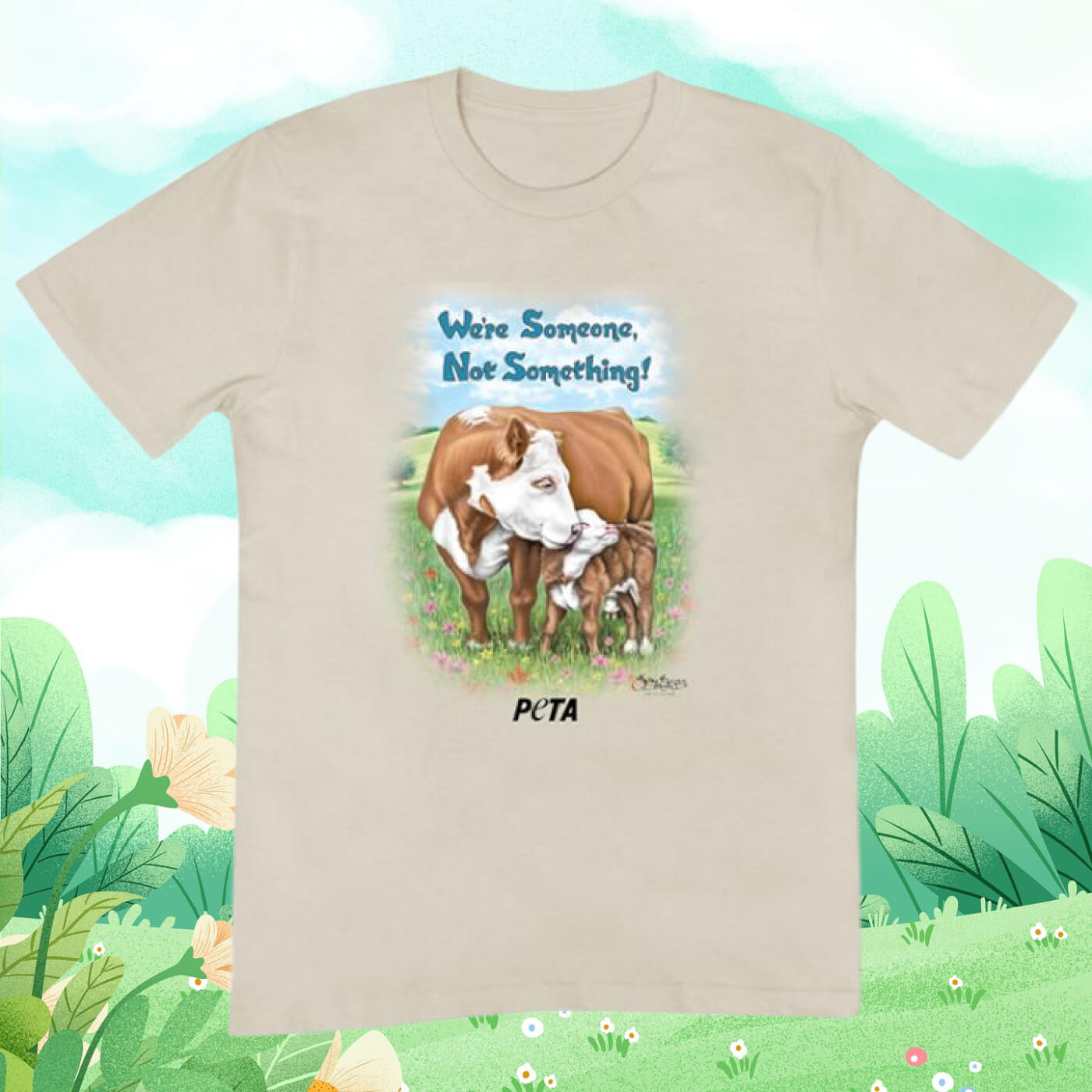 In the chicken flesh and egg industries, baby chicks never have the chance to meet their parents, let alone be raised by them. They also never have the chance to grow up with their families, take dust baths, or bask in warm sunlight.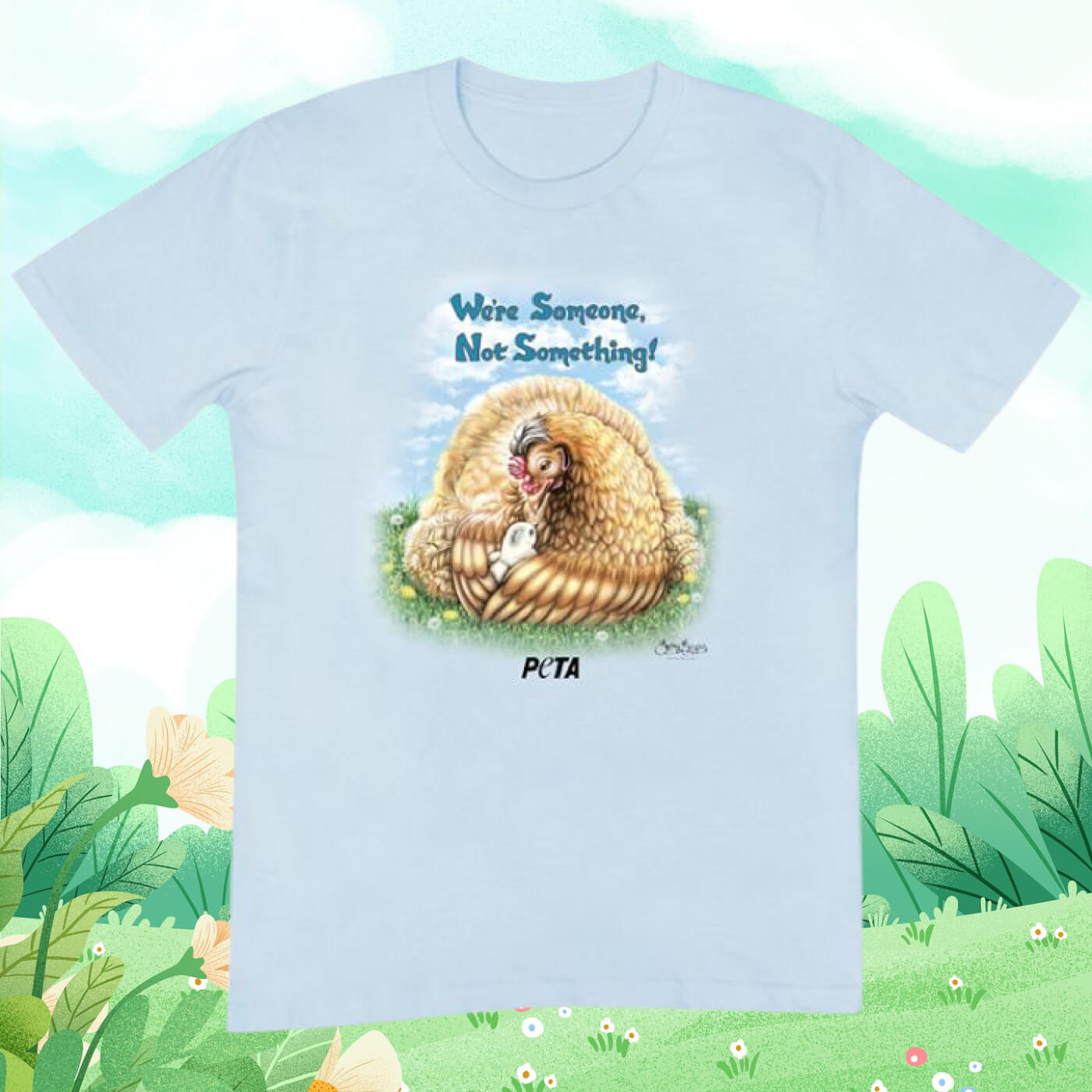 All these scenes remind us that animals are not ours to use. They are individuals who are capable of feeling pain and joy, fear and love.
Shop the limited-edition collection today and grab a shirt for a friend or family member who should know that animals are someone, not something.