There she was, loping down a rural road. Had she gotten lost while hunting, or had she been dumped? No one knows, but the minute that PETA's volunteer spotted this sweet, velvety hound mix, Anna—as she came to be known—was home free.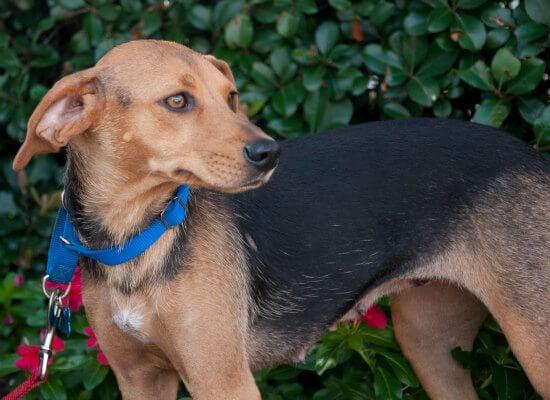 We filed a "found" report with the local animal control agency, tapped our fingers, and waited patiently, but no one ever claimed this sweet dog. She was initially confused, hungry, and wary of strangers, but now that her bubbly personality has emerged, she is looking for love.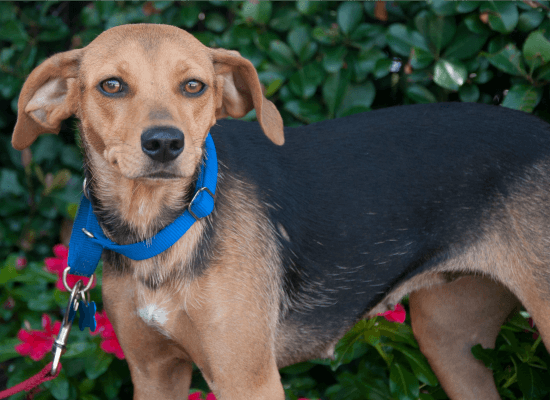 Anna may have been intentionally turned loose at the end of hunting season—a common practice in rural areas and something that this beagle-rescuing country-dwelling blog writer sees every year.
Anna's foster mom calls her "25 pounds of happy" and says that she loves to watch movies—as long as you serve her popcorn! This good-natured youngster plays gently with children, dogs, and even daring kittens:
Are You in Love Yet?
Anna is ready to find a permanent home. Could that be with you? To learn more about her, please e-mail us at [email protected].